Winter in the PNW offers many opportunities to get outside and enjoy our beautiful mountains! Registration for these events is $5.00 and applied to your student account. Equipment Rental may also be required. These are non refundable fees regardless of participation. Once registered this, fee can be paid through the cashiers office or online.

January 28, 2020, 6:00-8:00 PM Redmond Vertical World Rock climbing is a great way to relieve stress, build muscle tone and improve self-efficacy. It's also one of the statistically safest recreational activities available. Put life priorities in perspective by dangling from a 40' cliff with a fellow BC student. All climbing equipment and instruction is provided. ...
Click here for more!
February 7, 2020, 12:30-3:30 PM Phantom Lake Meet at nearby Phantom Lake for a photography focused group hike. We will be exploring the Lake Hills Greenbelt Trail system while observing National Wear Red Day to support heart and cardiovascular health. This will be an easy to moderate paced hike, as we will take our time ...
Click here for more!
February 20, 2020, 5:00-7:30 PM Source Lake Basin-Snowshoe Under the Stars Basic snowshoe information, snowshoes, route selection and views will be provided. Participants will meet in the Snoqualmie pass region for a great afternoon workout and mental reboot. Be prepared for winter driving and dress for winter weather conditions. Packing list, information sheet and ...
Click here for more!
February 25, 2020, 2:00-5:00 PM Duthie Hill Mountain Bike Park The PNW is fast become a mountain biking destination, this is your chance to see if this is your next hobby. We provide the bike, helmet and instruction to make your day educational and something worth remembering. Participants will learn about required gear, trail safety, bike preparations ...
Click here for more!
March 11-12, 2020 Bruni Snow Bowl Hut, Mount Tahoma Trail Association, Ashford, WA Join us in Ashford, WA for an overnight adventure you won't forget. The hike to the hut will be moderately strenuous but well worth it for the spectacular views of Mount Rainier and the memories you'll make along the way! Register online to secure ...
Click here for more!
March 13, 2020, 2:30-6:30 PM Rattlesnake Ledge Meet at the rattlesnake ledge trailhead for a group hike. Great experience for first time hikers. Basic information and topographical maps will be provided. Come prepared with comfortable walking/hiking shoes, a day pack with water, food, clothing and a light source (head lamp required). Take this opportunity to meet other ...
Click here for more!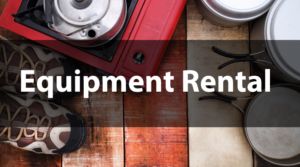 Last Updated December 18, 2019