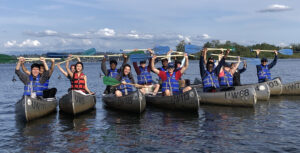 Bookmark this page – more events are coming soon!
Outdoor Leadership students plan events to host through the Wellness Center. Watch for three – four additional events to be added for the final two weeks of Spring quarter. 
Support the Outdoor Recreation Leadership program! Events are planned and hosted by PE 239 Outdoor Leadership Students as their course final. Get Out There!!!
Last Updated March 22, 2023