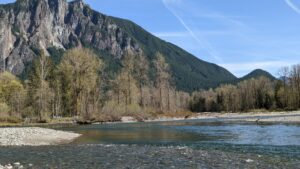 Monday, June 12, 4 – 7 PM, Three Forks Park, Snoqualmie/North Bend
Join us for an evening of outdoor cooking in the beautiful North Bend wilderness! Engage in friendly competition in small groups, and use local resources to enhance your meals for the final judging! We will provide all cooking supplies and food — you come prepared for a short hike and ready to create a meal to repeat on your next summer backpacking trip.
This event is planned and hosted by PE 239 Outdoor Leadership Students as their course final. Support the Outdoor Recreation Leadership program by enjoying this event!
Last Day to register June 11.
Last Updated May 24, 2023