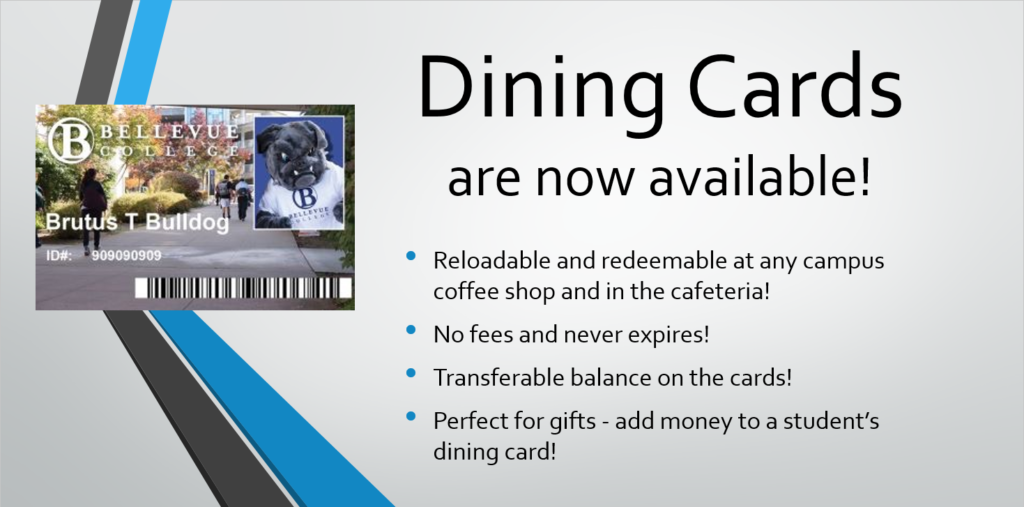 Ready to apply for one or to reload your current card, Please following this link. (Please allow up to 24 business hours for fund to be active on the card upon payment. Once the funds are activated, your Freshbooks invoice will update with the card's new balance under the "Note" section).
Balance can be checked instantly at any registers during our business hours or by emailing us your name and student ID# to foodservice@bellevuecollege.edu.
If you would like to activate your student ID for the dining card, please drop it off to Tuan Phan at the cafeteria office C134. Otherwise, we will issue you a standard card.
***Note: Dining card is not a meal plan. It is a prepaid stored-value money card that can be reloaded and redeemed at the main cafeteria, the Housing Pizza Cafe and 3 coffee shops located in the C, R and T buildings.***
Last Updated May 7, 2021