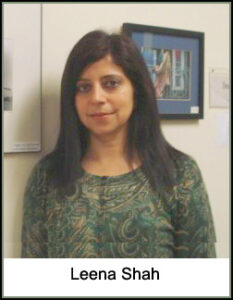 Biography:
My name is Leena Shah. I am an adjunct faculty member. I have taught at other community colleges but now teach primarily at Bellevue College. I received my Ph.D. from the University of Idaho in Political Science. I grew up in India where I completed my B.A. I am an avid traveler and love new cultural experiences. I have taught In London for WCCSA's Study Abroad Program. I am passionate about working out and enjoy salsa dancing. I am a trained Meditation instructor. I live in Bellevue. I have been learning Spanish for several years and I feel like an eternal student. I am involved in community building and volunteer at the local community center.
Teaching Philosophy:
I am very passionate about teaching. I am committed to advancing active learning in my students. My classes are a safe environment for students to have an open conversation irrespective of their political ideology. I encourage every student to participate and be engaged in getting a good understanding of politics. I focus considerably on current events so that the students are aware of the issues that impact them and find it's the best way to draw them to Political Science. I care about my students and want each one to be successful in their learning. As a result, I incorporate various techniques that involve developing critical thinking and analytical skills which the students can apply in their lives.
Courses taught at BC:
Introduction to Political Science
American Government
International Relations
Comparative Politics
Model U.N.
Revolutions in the Modern World
American Presidency