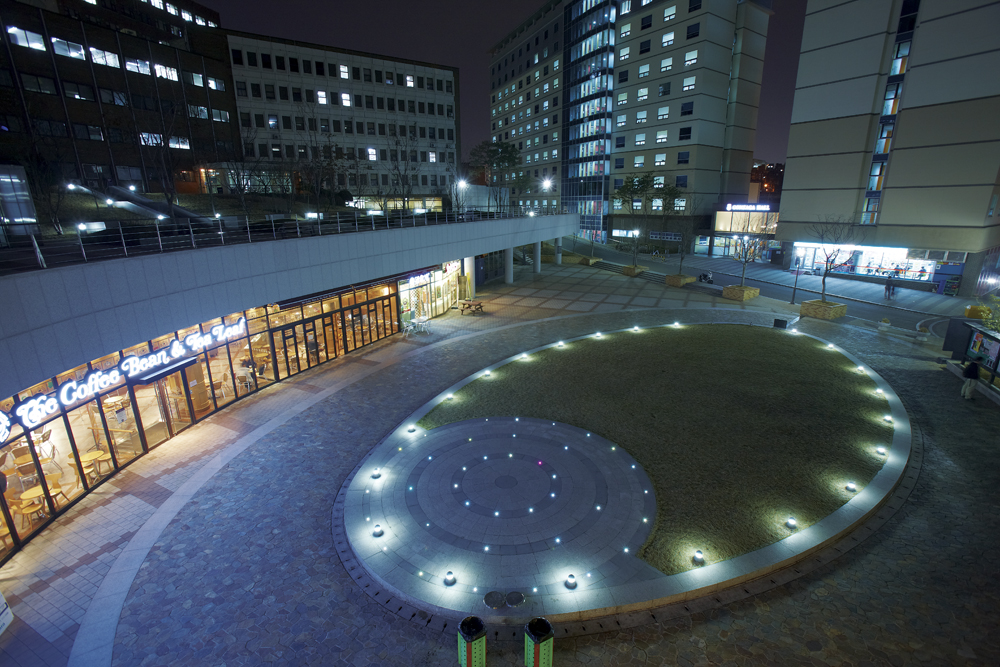 This is a program offered through Green River College. Additional instruction is provided once you apply via the WCCCSA application link posted on "how to apply" page.
APPLICATION DEADLINE: May 12, 2023
PROGRAM DETAILS:
Students will live and study at Sogong University for four weeks.
All students will take a Korean Language class (5 credits) and a second class (5 credits) of your choosing.
Available course list: 서강국제하계대학 – Program (sogang.ac.kr)
VIRTUAL INFO SESSION:
Come learn about the new summer study abroad program in South Korea!
Topics: Campus, Activities, Classes, Pricing, Application and Enrollment Process
1st info session: Tue. March 21st, 12:00-12:45pm
Register here to get the zoom link: bit.ly/20seoul23
2nd info session: Mon. April 10th, 5-5:45pm
Register here to get the zoom link: https://bit.ly/seoul10april
PROGRAM DOCUMENTS:
Program flyer: South Korea Summer 2023
LOCATION: Seoul, South Korea
Sogong University is a private university in the heart of Seoul with modern classroom facilities and a beautiful campus in walking distance to many cafes and restaurants.
HOUSING:
You will live with a roommate in an international on-campus dormitory. The dormitory building is new, and has its own cafeteria, fitness center, laundry, chapel, and lounge for public use. Each room has beds, desks, chairs, wardrobes, shoes cabinets, internet cables, restrooms and shower rooms. There are 12 floors with an elevator.
COURSES:
NOTE: Most likely, the Korean language classes will be held in the mornings and the other classes will be in the afternoon. So it doesn't sound like the class schedule will allow you to pick two classes from this list. So if you choose not to take Korean language, you should just plan to take one class and be earning 5 credits for the summer. If you are using financial aid to help pay for your program expenses, I recommend you talk to your financial aid office about how this situation would impact your aid award.
Available course list:
1. Gender, Race and Class (Soc&101)
2. Statistics (Math&146)
3. Korean History (Hist 194)
4. Korean Society (Hist 194)
5. International Relations (Pols&203)
6. Politics of Dictatorship & N. Korea (Pols 194)
7. Intro. to Korean Politics (Pols 194) You can look up the syllabus for each class on the Sogang website: 서강국제하계대학 – Program (sogang.ac.kr). (Click on the "Link" text for the course you want).
ACTIVITIES:
You will have many opportunities to visit local cultural and historical sits of significance in Seoul, including weekly Friday field trips, bi-weekly "Buddy Activities" with local Korean students, and the option to participate in bi-weekly start-up club and E-Sports club activities. Special excursions include the Demilitarized Zone and K-Pop events.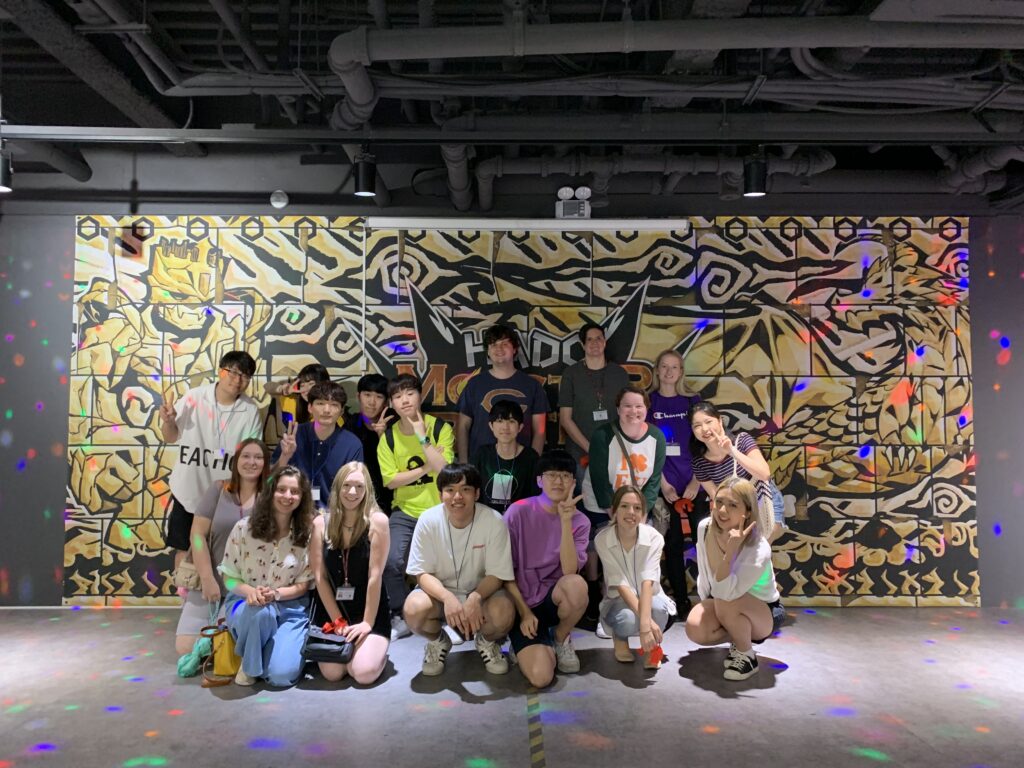 FREE TIME:
You will have free time in the evenings and weekends to explore the city and region independently.
AGE REQUIREMENT:
Must be at least 17 years old to participate.
PROGRAM COSTS & FEES:
Program Fee:
$2,375* (includes housing, instruction and all activities)

Additional Costs:
Airfare (est. $1300)
Medical Insurance (est. $75)
Other cost not included in the program fee
Optional: Meal Plan*
(Option 1= $114)
(Option 2= $137)
*Prices noted with a star (*) may vary based on exchange rate at time of payment
Are sheets, pillows and towels provided or should students bring their own?
The dorm does not provide bedding so students would have to find their own bedding but we will find the bedding agency to provide them with it upon check-in.
Is soap and shampoo provided in the dorm bathrooms?
No, the soap and shampoo, including other amenities are not provided so the students have to bring their own but there is a convenient store right in front of the dormitory which have such items.
What is the airport arrival process like? Will Sogang coordinate pick-ups, or should students navigate to campus independently?
Yes we do, and I was actually thinking about if the GRC students are arriving at the same time, we could arrange a van to pick up the whole group at once.
Does the meal plan include weekends?
Unfortunately, the dorm will not be able to offer meal plans until the summer due to the contract issue but there are plenty of eatery options near the dormitory that offers different types of meals every time of the day.
Can you share a sample menu from the cafeteria so students know what kind of foods they can expect for each meal?
As mentioned above, the meal plan will not be available but students will have more options for the meal instead of the meal plan in the dorm cafeteria.
How far is it to the nearest grocery market if they wish to buy their own fruit/vegetables or snacks?
There is one right across the dormitory which is about 20 meters away from the dormitory, almost 30 steps away once you step outside the dormitory. I believe since Paul has been here, he could explain how close it is to you.
How are roommate selections made? Can students request to live with a friend on the program?
The students will be asked to fill out the dormitory application form. And on the form, they are asked if they want specific roommates or not. They can designate a certain person as a roommate if they already have a friend or family member to share a room with, or if they have a certain preference as a roommate, they can address it to us and the dorm will assign their roommates based on the application form. Please find the sample of the dorm application form for your reference.
Last Updated May 17, 2023