Home

Get ahead of your academic goals with a speedy Summer Quarter.

Classes start July 6.
Want to get ahead on your college courses in a faster format? Bellevue College (BC) offers a speedy Summer Quarter where most classes complete within seven weeks.
Whether you're a visiting student on summer break, want to prepare for advanced education before your first year at a university, or starting a degree or certificate at BC, we can help you supercharge your summer. 
May 10
Registration Starts
June 20
Admission Deadline
What Can You Accomplish
This Summer?
Why Choose Summer Quarter at BC?
Participate in small classes, get more engagement with instructors, and learn from instructors who love to teach, all at a more affordable rate that supports a better investment in your education.
Where Can Your Credits Transfer?
Many four-year institutions accept transfer credits from BC, including top Washington State schools such as UW, WSU, Central Washington University, Western Washington University, Gonzaga University, Seattle University, and more.
Our University Transfer Center can help you identify what's needed to transfer credits from BC to your current or future institution.
What is Summer's Learning Format?
Most Summer Quarter classes will continue to be held remotely for the health and safety of our learning community. BC instructors are experienced in delivering engaging online courses through Canvas, our learning management system.
What College Services Can You Access?
Access the same services you can throughout the rest of the year. Like BC's classes, most services remain remote but some approved computer labs, placement tests, and other services can be accessed on campus.
Get Started at BC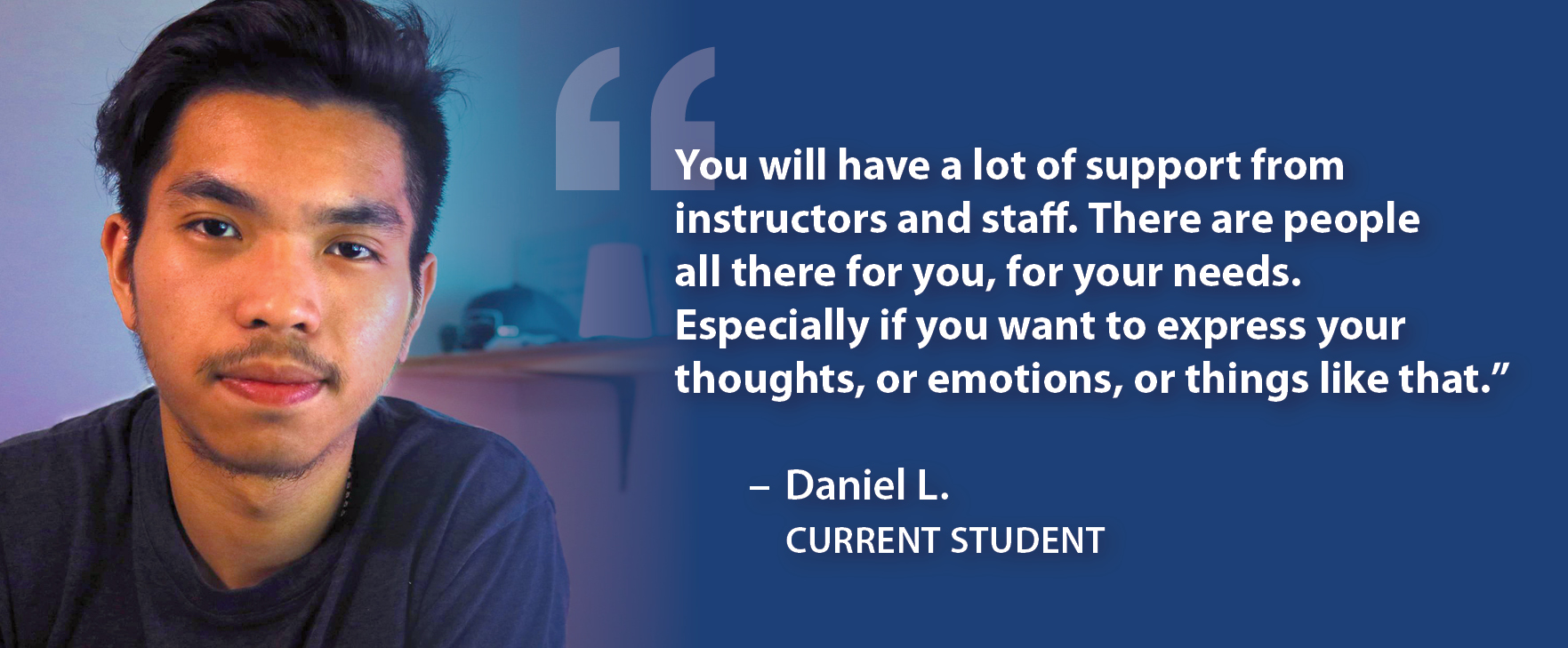 Support From
Specialized Services
Wherever you are in life and on your academic journey, BC can help keep your education within reach.
Get one-on-one tutoring, help with a course or assignment, or prepare for a test at the Academic Success Center (ASC). 
Need academic accommodations? The Disability Resource Center provides academic accommodations to students with disabilities at BC. Find out how to get started in time for your first quarter on campus.
Do you need help balancing school, life, and work? BC's Counseling Center can help. Talk with professional counselors about college academics and personal issues so you can remain focused on your education.
Explore career opportunities and internships through the Center for Career Connections.
Get financial advice, coaching, and find emergency assistance opportunities through the Benefits Hub.
Explore All Our Student Resources
Value of Your Education
BC offers a great value for your tuition dollar, and independent research agrees.
BC Ranks First
for 10-year return on investment among degree-granting Washington state institutions (Georgetown CEW)
Best Mid-Career Pay
of all Washington State community colleges (Payscale)
Best Associate Degree
by Salary Score in Washington State (GradReports)
---
Ready to Get Started?
Classes start July 6. Apply today.