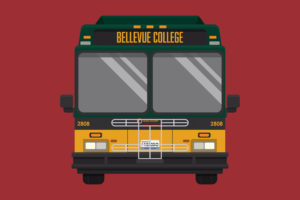 Ridership on King County Metro continues to remain steady at about 112,000 daily trips across our reduced service network. Metro will continue to suspend the collection of fares through the month of June. We strongly encourages riders to follow the public health directive to wear masks or face coverings on public transportation in King County. Face coverings help protect operators, crew, and other riders who are using public transit.
However, ORCA users should take note that some transit agencies have begun fare collection and riders may be required to tap their ORCA cards when using those services. Here are some of the latest updates for public transit in our region:
In order to maintain and promote social distancing, Metro has identified and increased service on routes where current demand made it difficult for riders . These routes – RapidRide A, D and E lines, and routes 7, 36 and 180 – have supplemental daytime trips using 18 buses. Night service on route 7 and the RapidRide A and E lines also have additional trips using 6 buses to help spread out and reduce the number of riders on each bus. To learn more about how King County Metro is promoting safety on its system during the pandemic, visit the Metro Matters blog.
Last Updated June 5, 2020