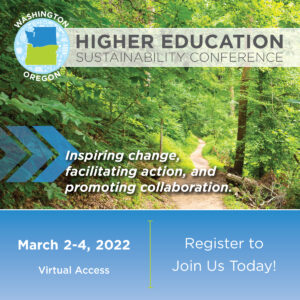 Join us at the Washington Oregon Cascadia Higher Education Sustainability Conference (WOHESC) on March 2-4, 2022. WOHESC is a platform for empowering and inspiring change making, facilitating action, and for sharing, networking, and collaboration related to sustainability within the region's higher education institutions.
Use the below custom Bellevue College registration link for 30% off registration!
http://www.eventbrite.com/e/141047915111/…
Find out more at wohesc.org.
Last Updated March 1, 2022