Bellevue College is now a certified arboretum! The Grounds Department and the Office of Sustainability attained arboretum certification for the campus through ArbNet on March 27, 2023. This makes BC the 7th arboretum certified under this program in Washington State.
The arboretum's mission is to educate, engage, and provide a place of enjoyment to connect with nature for students, faculty, staff, and the surrounding community. It showcases and protects native species along with several species from around the world.
When walking around campus, blue signage marks the plants in the BC collection. As a requirement of accreditation, woody plants, including trees and shrubs, must be tagged with their scientific name. Explore this website for more details about the 56 species in our arboretum!
This exciting new project aims to connect students, faculty, staff, and the surrounding community to nature, as well as educate and engage campus about topics related to horticulture, urban forestry, and sustainability.
All photographs were taken by Bellevue College's Introduction to Digital Photography class taught by Chris Arslain.
For accessibility accommodations please reach out to sustainability@bellevuecollege.edu, we offer guided tours of the arboretum spaces.
View the Arboretum Map and explore the four zones below!
---
Species List by Zone: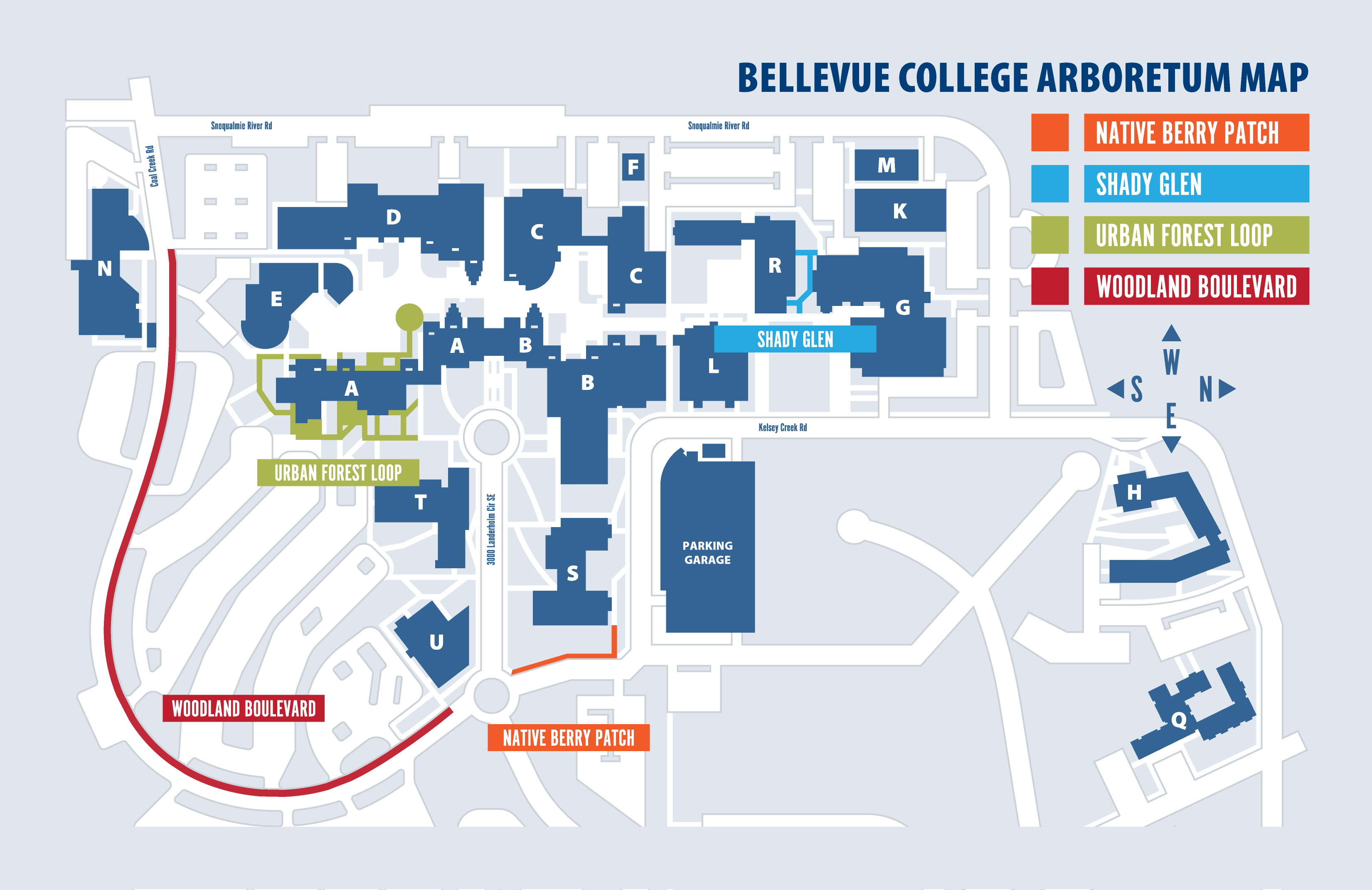 Last Updated April 27, 2023