Event Title: CS Guest Speaker
Chaos Engineering at Scale By Tay Nishimura
Date: Wednesday February 15, 2023 at 3:30pm to 4:30pm via Zoom
Meeting Details
Join Zoom Meeting: https://bellevuecollege.zoom.us/j/81086849124
Meeting ID: 810 8684 9124
Passcode: 981920
All systems eventually fail. When managing and serving data at scale, investing engineering effort into studying and testing how systems respond to failure positively affects the bottom line. Building confidence in critical production systems internally can mitigate the severity and frequency of service outages, maintaining customer trust. Effective chaos engineering varies from system to system based on things like the technology stack, engineering budget, and business priorities.
Alongside observability, Datadog embraces chaos engineering to help build and monitor resilient systems at scale including their own data pipelines and web services. In this talk, Tay Nishimura will cover the breadth of approaches to chaos engineering can take and the tradeoffs of these approaches. She will then share how she utilized an open-sourced suite of chaos engineering tools built by Datadog to gameday a new caching platform running on Kubernetes and the learnings outcomes.

A little bit about the speaker
Tay Nishimura is an engineer and a leader. She currently works at Datadog where she helps engineering teams thrive through technical programs that break down silos and complexity to drive long-term impact. Previously, Tay has 7 years of experience as a software engineer on a large breadth of systems such as web applications for interior design, distributed data pipelines, and infrastructure platforms. She uses to her breadth of experiences and her visualization skills to understand, explain, and improve software systems.
A believer that mentorship plays a large role in integrating underserved communities back into our economic fabric, Tay leverages over a decade of experience founding enduring grassroots organizations to level the playing field for educational opportunities in America. Tay currently serves as the Executive Director of Project Reclass, a nonprofit offering free vocational programs to individuals with criminal records. She also works with veterans transitioning into the technology industry through a mentorship program with American Corporate Partners and volunteers for the New York Police Department as an unarmed police officer.
Event Title: CS Guest Speaker
The Unmissable Opportunities in Edge AI By Dr. Zhiyun Li
Date: Thursday February 9, 2023 at 1:30pm to 2:30pm via Zoom
Meeting Details
Join Zoom Meeting: https://bellevuecollege.zoom.us/j/88257754615
Meeting ID: 882 5775 4615
Passcode: 301062
Traditionally, AI has been primarily conducted in the cloud, leveraging the vast computing resources available. However, with the growth of data and the increasing demand for real-time processing, this approach is facing challenges related to scalability, security, and latency. On the other hand, edge devices, such as smartphones and IoT devices, are becoming more powerful and capable of running AI models locally, thanks to advancements in dedicated AI hardware, algorithm breakthroughs, and efficient tools. This shift in technology has opened new opportunities in edge AI, which our speaker will discuss in this talk. The speaker will also share some of his personal experiences in exploring the potential of edge AI and how we can be at the forefront of this revolution.
 
A little bit about the speaker
Zhiyun Li (aka. "Z") received his Ph.D. in Computer Science from the University of Maryland, College Park in 2005. After 3 years researching geometric algorithms at Leica Geosystems, he joined Microsoft in 2008 and led the development of the company's first turn-by-turn GPS navigation system for Windows Mobile. In 2010, he joined Amazon to help with the development of the first-generation Kindle Fire tablet. From 2011 to 2016, he led Samsung's Bellevue lab as the Head of Innovation. From 2016 to 2020, he co-founded an IoT platform company and served as the CTO of a voice-driven EdTech startup. In 2020, he joined Bellevue College as Assistant Professor in Computer Science. In 2022, he was appointed as the Senior Director of Advanced R&D at Adeia Inc, where he currently leads a global team researching media technologies. He has filed more than 40 patents and published 17 research papers.
Event Title: CS Senior Capstone Competition, 2022
Date: June 15, 2022
Congratulations to our CS seniors for completing CS 483 and graduating from CS program! This year we had 11 outstanding projects. The six projects competed against each other. The award winners were:
First Place:  Automated Greenhouse

Students: Adrian M Warman, Amrit S Pandher, Duncan Garing, Ishan Jaidka
Supervisor: Dr. Fatma Cemile Serçe

Second Place: Detect Comparative Opportunity for Expedia Group Partners

Students: Derek Adelman, Jessica P Ramos-Cortes, Liam J Watson, Minyao Tao
Supervisor: Dr. Fatma Cemile Serçe
Sponsor: Expedia Group

Third Place: Social Media Impression Analyzer

Students: Andrew H Middleton, Gihane N Ndjeuha, Thien Thanh Huynh,
Supervisor: Dr. Sara Farag

Best Poster Design: Greenhouse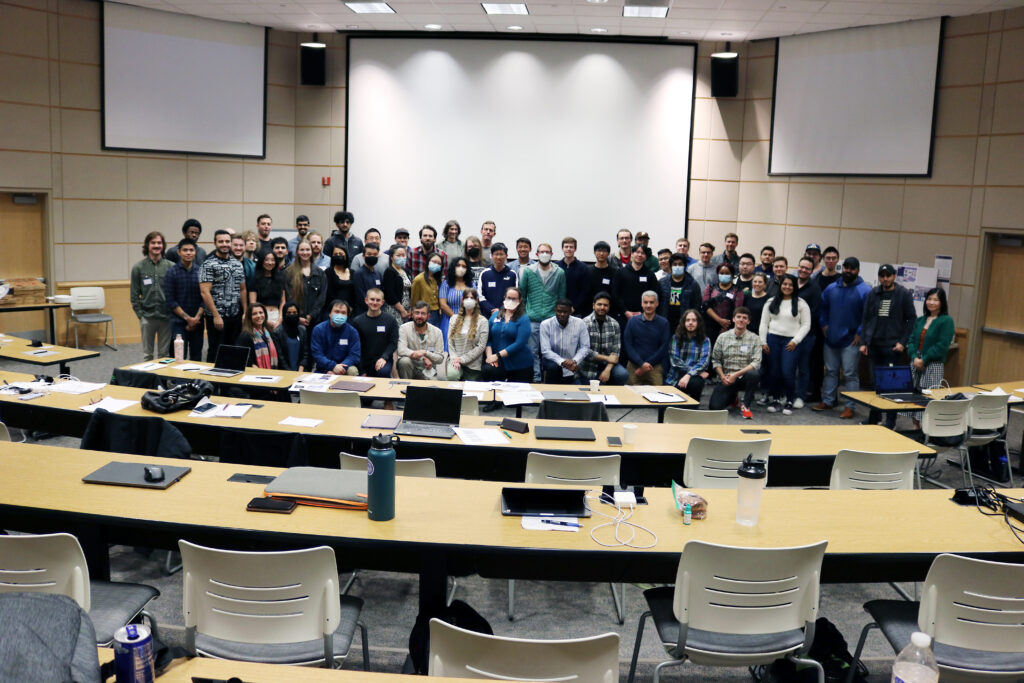 Event Title: 5th CS Mock Interviews
Date: June 4, 2021
Description: CS Seniors met with software professionals from Google, Microsoft, Twitter, Uber, Expedia to practice interviews.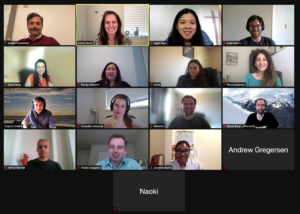 Event Title: Guest Speaker Session
Event Date: Feb 24, 2021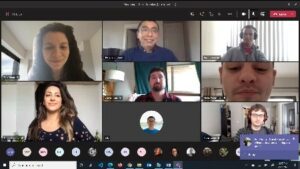 Event Description: Pei Zheng, Director of Engineering at T-Mobile USA, was our Computer Science guest speaker.
Event Title: CS Virtual Career Panel with CS Alumni
Event Date: Nov 23, 2020
Event Description: CS Student Advisory Board organized a virtual event "Virtual Career Panel with CS Alumni" on November 23, 2021. CS Alumni working at Amazon, Microsoft and Oracle shared their job search experience, and their life at work with CS students.
Event Title: 4th CS Mock Interviews
Event Date: November 19, 2020
Event Description: CS Program organized fourth Mock Interview sessions online on Nov 19, 2020. CS Senior students had a chance to practice both technical and non-technical interviews with software professionals.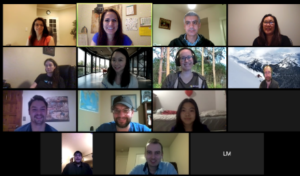 Event Title: 8th CS Industry Board Meeting
Event Date: Nov 18, 2020
Event Description: CS Program hold eighth CS Industry Advisory Board meeting on Nov 18, 2020. The board discussed about "What is next? What are the software development trends that will dominate the software industry in near future?"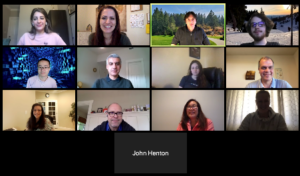 Event Title: Guest Speaker Session
Event Date: Nov 12, 2020
Event Description: Fabienne Mouton, Director of Corporate Outreach and Career Center at BC, was our Computer Science guest speaker and gave suggestions about preparing resume.
Event Title: Fall 2020, CS Student Advisory Board Meeting
Event Date: Oct 23, 2020
Event Description: CS Program hold CS Student Advisory Board meeting on Oct 23, 2020. CS Faculty provided updates about the program and the board provided feedback for continuous improvement.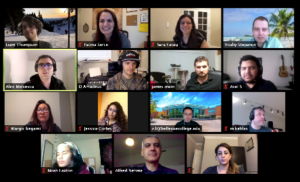 Event Title: Fall 2020, New Student Orientation
Event Date: Sept 25, 2020
Event Description: CS Program organized new student orientation event online on Sept 25, 2020.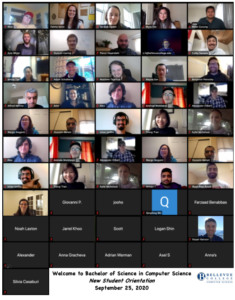 Last Updated February 24, 2023