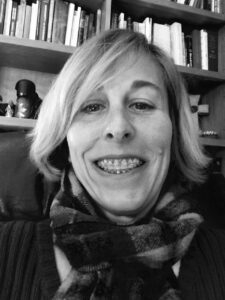 Biography:
I never intended to get an undergraduate degree in Economics and then go on to get a PhD. I planned to major in Computer Science and Math and get a job. But then I took my first economics course, Microeconomics, and was smitten by the manner in which economics tapped into both sides of my brain: the analytical as well as the creative side. And, unlike other disciplines, economics offered me a way to understand the world.
I did my undergraduate studies at Benedictine College in Atchison, KS., took a couple of years off, and went on to the University of California, Riverside to complete my PhD. My fields of study are Money and Banking and Labor Economics. My PhD dissertation investigates the unique economies on Native American Indian reservations and how differences between reservation and off-reservation economies may play a part in off-reservation migration. After moving to Portland and beginning work as an Assistant Professor at Lewis and Clark College my research focused on welfare reform on Indian reservations, formal and informal credit markets on reservations, and specific government policies designed to encourage business start-ups by American Indians on or near reservations.
I grew up on the Southern Ute Indian and the Navajo reservations. I now reside in Bothell with my husband and two teenagers. For the past 10 years I have served on the board of Northwest Special Families, a parent led association of families with children with special needs. I like to run and be active, be outside, play games, do yard work and visit with friends.