Bellevue College Governance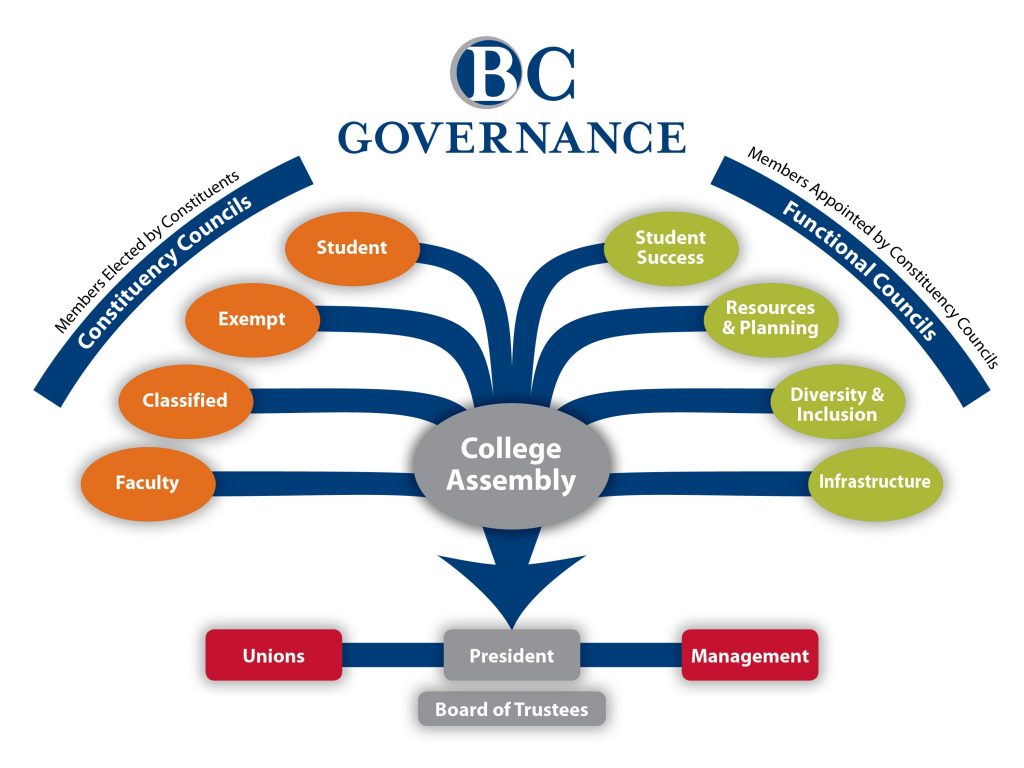 Bellevue College Governance (BCG) is made up of a College Assembly and eight councils that provide advisory recommendations to college leadership on key areas such as strategic direction, resource acquisition and allocation, and policy. All BC employees are eligible to serve on a governance council.
BC Governance seeks student members for councils. 
Contact Information for AY 22-23 Assembly and Council Chairs
Assembly chair: Valencio Socia
Classified Council chair: Vacant
Exempt Council chair: Jorja Gunderson
Faculty Council chair: Karrin Peterson
Associated Students of BC chair: Ezgi Ayaz
Council for Inclusion and Diversity chair: Vacant
Infrastructure Council chair: David Bruckner
Resources and Planning Council chair: Brandon Lueken
Student Success Council chair: Grady Blacken
More information about the Bellevue College governance system is available on the Bellevue College internal SharePoint site (login required.)