Governance councils typically meet twice a month to discuss a wide range of topics, including budget priorities, student success initiatives, and ways to make our campus more equitable and diverse. Students, faculty, and staff that serve on councils also participate in college-wide decisions by submitting proposals to the college president.
Why should I participate?
All members of our college community have the opportunity to express opinions, provide input, and make proposals, but BC Governance provides structures for these opinions and proposals to create action.
Governance offers a more sustainable, supportive, and inclusive college. Initiatives promoted out of BC Governance in just its first five years include:
three rainbow crosswalks, first installed May 2022
Budget Review Advisory and Capital Projects Recommendation Committees
Positive Policies for Adjuncts Committee
enhanced DEI training
representation of LGBTQ+ and neurodiversity populations
Classified staff scholarships and professional development
funding for college-wide professional development
Governance members are provided with training opportunities, and can enjoy the collegial support and networking that comes with participation. Additionally, membership can be a professional development experience all on its own:
Students develop teamwork, leadership, and communication skills by working with faculty and staff to make positive change.
Faculty and staff involved in BC Governance have been promoted in their professional roles after serving on a BC Council, Assembly, or as an officer.
How do I participate?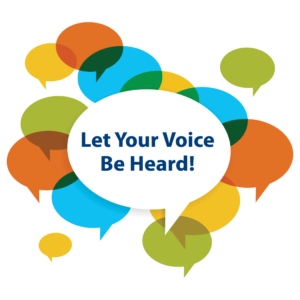 Anyone can attend a council meeting. Each council holds meetings at different times and locations based on their bylaws. Typically, each council will meet twice each month for one and half hours. The days, times, and locations will vary.​
Governance meetings are listed on the Events Calendar.
Additionally, students, faculty, and staff can login to SharePoint to find more detailed meeting information:
Elections and nominations take place in the spring of each year.
Constituency council members are elected by their constituency
Functional council members are appointed according to the BCG Charter
Each council elects a chair, vice chair and secretary, with the chair representing the council at the College Assembly
Employees may nominate themselves or colleagues for membership to a constituency or functional council.
Students may communicate their interest or ask questions through the Student Interest Form.
Consider attending an upcoming meeting to learn more about the council and speak to current council members!
Contact governance@bellevuecollege.edu for more information, or if you have any questions.
Last Updated October 19, 2022