* Note: all "preview" courses for the upcoming academic year are subject to change.
2021 – 2022 Academic Year Preview
FALL QUARTER 2021
Bite Your Tongue
The Psychology of Intercultural Communication (PSYC 250 or 240) and 5-credits for Humanities (CMST 210 or 280).
Class will meet synchronously on Mondays through Thursdays from 10:30-12:20 PM and Fridays 10:30-11:30 AM.
Class description:
Have you ever wondered about the interconnectedness between your individual thoughts, your culture, and your social environment; and how those factors come into play in your everyday communication style and social interactions? Join with us on an academic adventure examining the relationship between psychology, culture, and interpersonal communication. We will spend time in an active learning environment exploring issues of identity, acculturation, perceptual attributions, values and beliefs, conflict, verbal and nonverbal behavior, and prejudice through a psychological and social interaction-based lens.
WINTER QUARTER 2022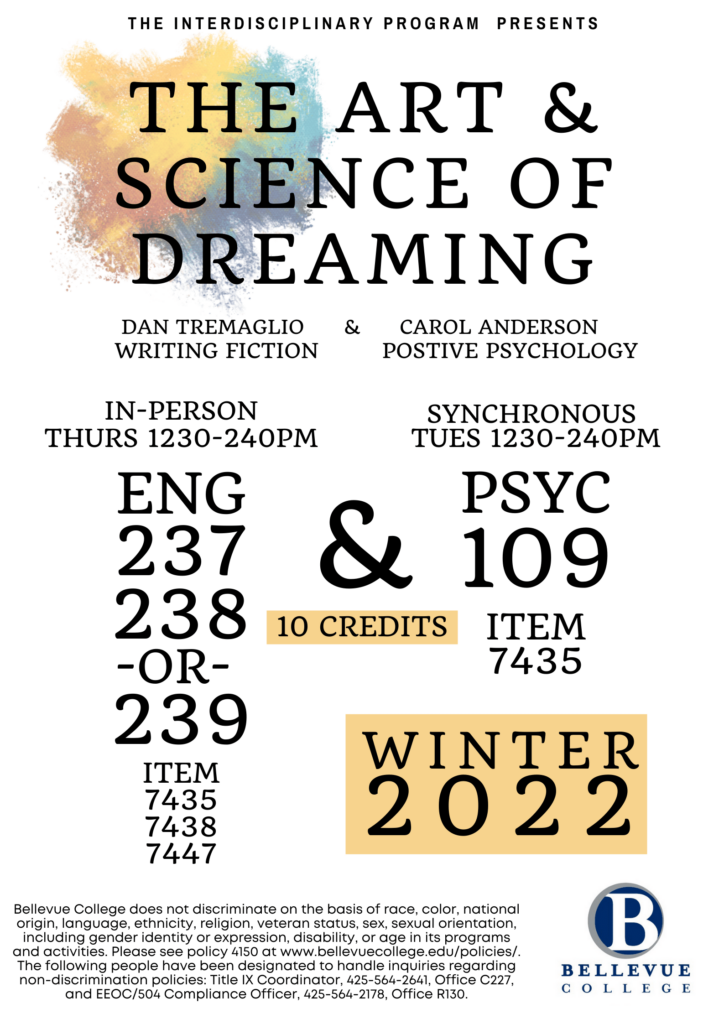 SPRING QUARTER 2022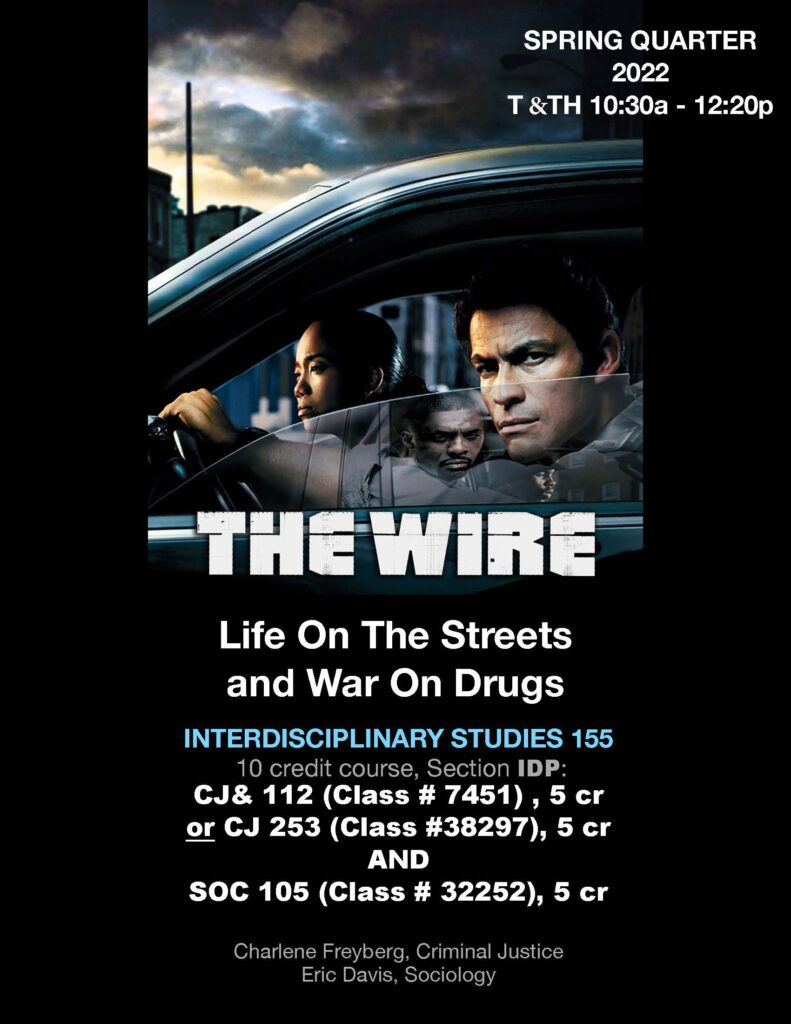 HBO's The Wire's shady lawyers in court versus honorable and intellectual drug dealers. Corrupt cops seeking Compstat numbers versus corner boys following a strict code of the street. This class will examine the nature of community perception of local policing activities and behaviors of those living in inner-city of West Baltimore during the 1990's. We will uncover the development and operation of urban drug gangs along with poverty, education and a glimpse into the unique environment of cops and dealers.
Students will be required to add the following to their cart:
SOC 105 (5 cr), section IDP, class number 32252
AND
CJ& 112 (5 cr), section IDP, class number 7451
OR [NOT BOTH]
CJ 253 (5 cr), section IDP, class number 38297
At the end of registration screen, select both classes when checking out.
Last Updated June 1, 2022