* Note: all "preview" courses for the upcoming academic year are subject to change.
2021 – 2022 Academic Year Preview
FALL QUARTER 2021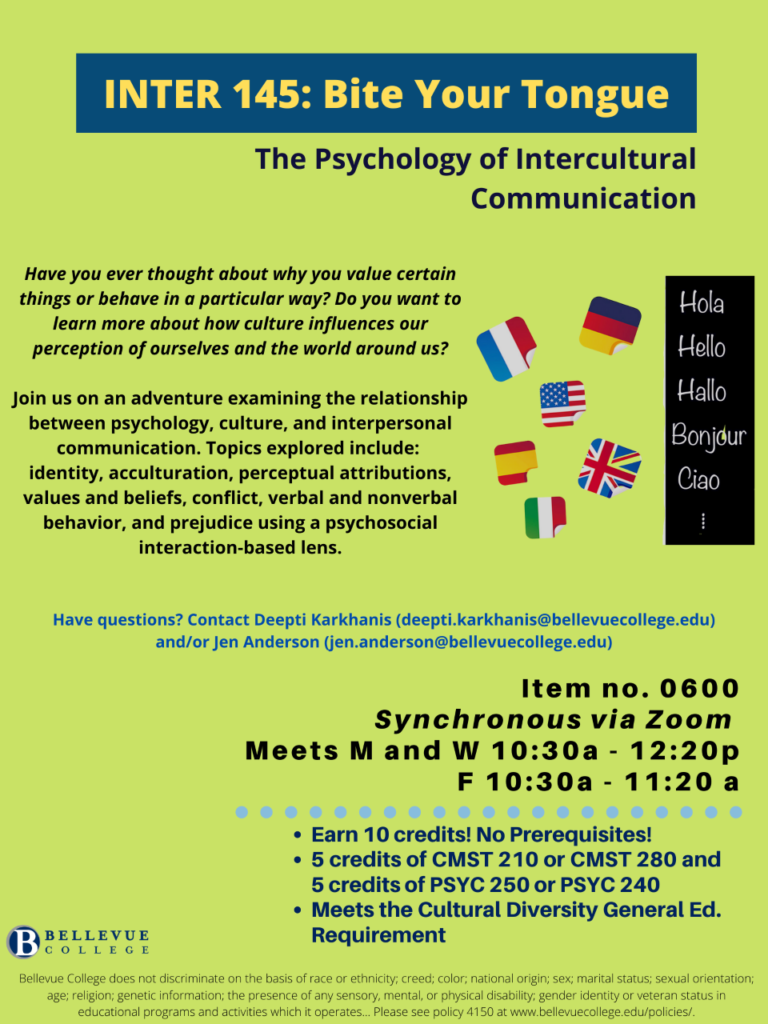 Bite Your Tongue
The Psychology of Intercultural Communication (PSYC 250 or 240) and 5-credits for Humanities (CMST 210 or 280).
Class will meet synchronously on Mondays through Thursdays from 10:30-12:20 PM and Fridays 10:30-11:30 AM.
Class description:
Have you ever wondered about the interconnectedness between your individual thoughts, your culture, and your social environment; and how those factors come into play in your everyday communication style and social interactions? Join with us on an academic adventure examining the relationship between psychology, culture, and interpersonal communication. We will spend time in an active learning environment exploring issues of identity, acculturation, perceptual attributions, values and beliefs, conflict, verbal and nonverbal behavior, and prejudice through a psychological and social interaction-based lens.
WINTER QUARTER 2022
SPRING QUARTER 2022
Last Updated June 23, 2021