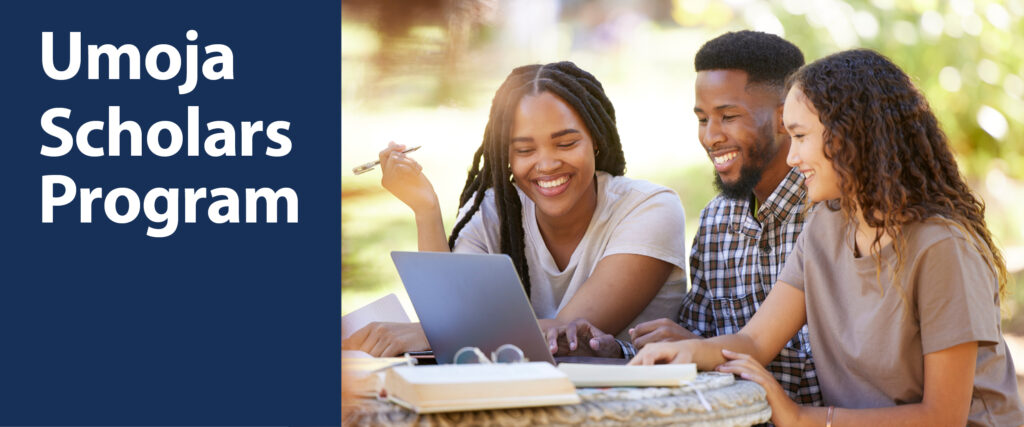 About Us
The Umoja Scholars Program is an affiliate of the global Umoja Community. Umoja is a Kiswahili word meaning Unity. The Umoja Scholars Program is a supportive learning community and critical resource dedicated to enhancing the cultural and educational experiences of Black, African American, and other students. We believe that when the voices and histories of students are deliberately and intentionally recognized and honored, the opportunity for self-efficacy emerges and a foundation is formed for academic success. The Umoja Scholars Program at Bellevue College actively supports and promotes student success through ethnocentric curriculum and pedagogy responsive to the legacy of the African and African American Diasporas and experiences of students.
The Umoja Scholars Program at Bellevue College provides culturally relevant:
College entry knowledge and support
Coaching with financial aid application process
Dedicated academic advising to create an academic road map to achieve your goals
Dedicated instructors with culturally relevant teaching practices
Access to mental health counseling (African American Counselor)
Intentional connections to campus and community resources
Assistance with university transfer process
Access to mentoring opportunities
Cultural events and activities
All Umoja Community Programs adopt 18 Core practices to support student success:
Raising "Intentional & Deliberate", Ethic of Love- the Affective Domain, Manifesting, Umoja Counseling: Affirming, Integrated, Intentional, The Porch, Live Learning, Language as Power, Tapping African American Intellectual, Spiritual, and Artistic Voices, Awareness of Connectedness to African Diaspora, Community-building Communal Intelligence, Acceleration- English, Math, ESL, and Counseling, Occupy Study Spaces on Campus, Mentoring, Mattering, Umoja as Power Base, Encircling Diversity, Gifting, Everybody's Business.
Want more information about our Bellevue College UMOJA Scholars Program? Attend one of our upcoming information sessions or schedule a meeting with the Umoja Scholars Program Lead.
Darnita Boynton Howard, Program Lead
d.boyntonhoward@bellevuecollege.edu
Eligibility
Currently enrolled or in process of enrolling at Bellevue College
Has not completed an Umoja-supported course (FYS, ENG&101, or CES 140)
Umoja Scholar Participation in the Academic Year
During the academic year, an Umoja Scholar must meet two or more of the following criteria:
Enroll in or has been enrolled in an Umoja-supported class
Access Umoja counseling and educational planning
Access Umoja-sponsored resources, student services, or academic support services
Participate in at least two of the following Umoja-sponsored activities: workshops, events, leadership activities, conferences; or HBCU and other college tour
Application Process
Apply to Bellevue College.
Submit FAFSA or WAFSA.
Register for placement testing.
Apply to Umoja Scholars Program.
Register for classes with Umoja Advisor.
Attend Umoja Scholars Orientation.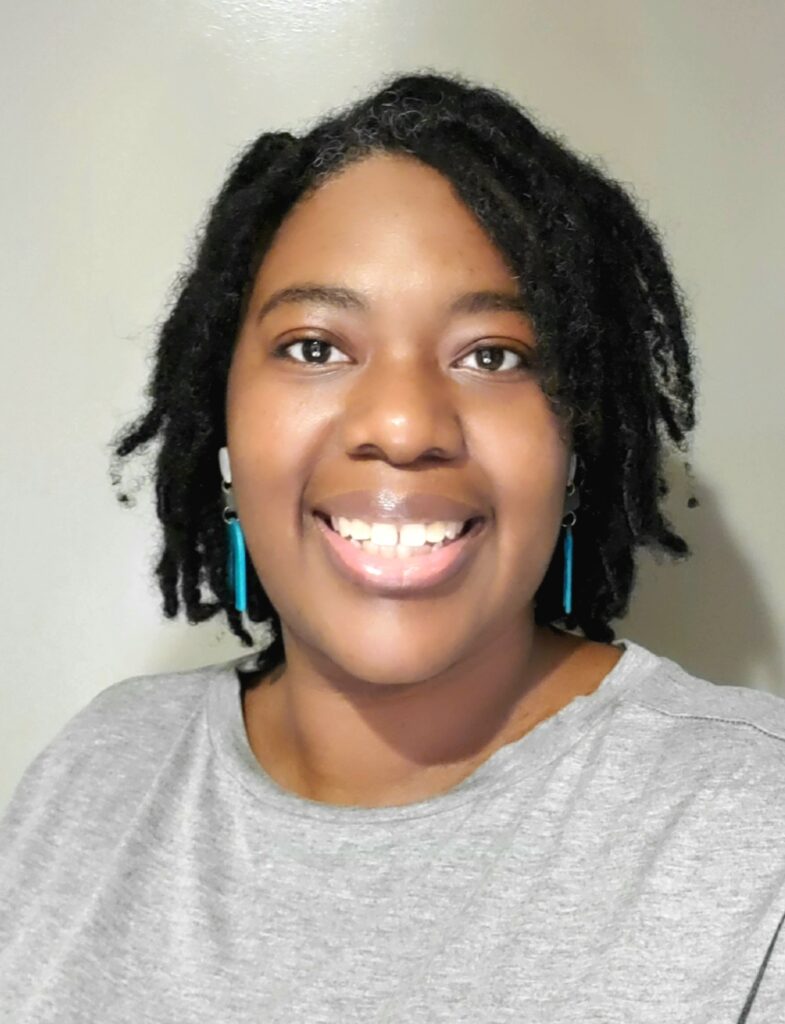 Umoja Scholars Program Lead
Education: Darnita holds a B.A. in Mass Communications from
Bennett College. She also attended University of North Carolina -Greensboro for Communication Studies.
Background: Darnita has worked in K-12 public schools and higher education providing intervention strategies and engagement opportunities to promote student success. As an educator, Darnita's focus has always been to empower students, uplift the voices of underrepresented populations, and to hold sacred space for brave conversations.
Hobbies/Interests: As part of her self-care, Darnita travels to Kpop concerts, designs surface patterns for textiles, and creates stunning digital fractals.
Email: d.boyntonhoward@bellevuecollege.edu
---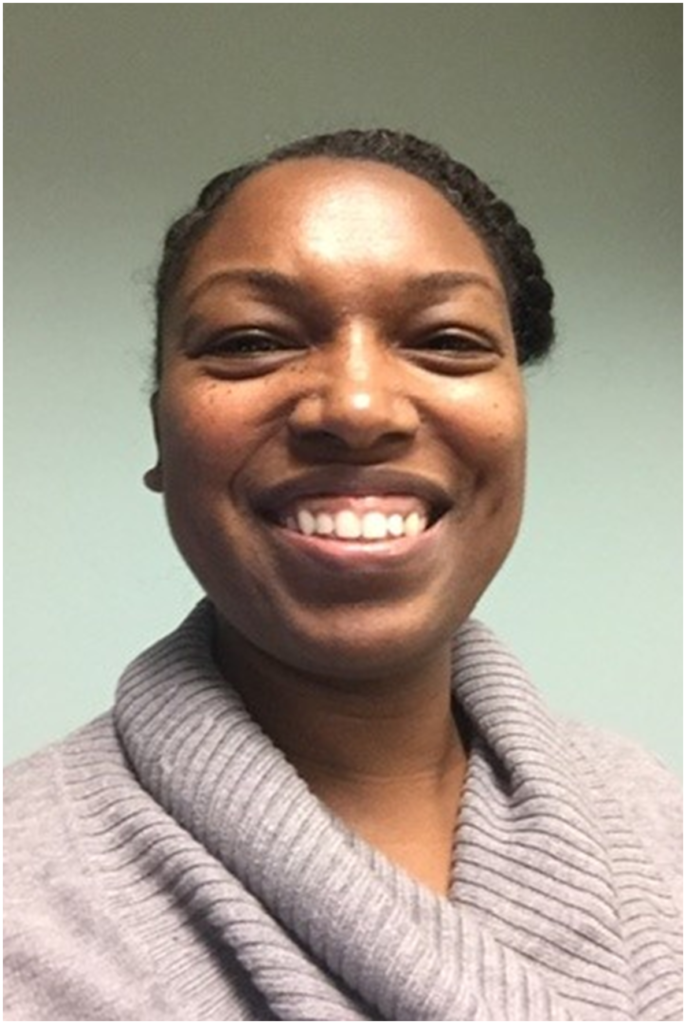 Shavon English
Academic Advisor
Education: Shavon English holds a master's in education from California State University, Sacramento, Bachelor of Arts degree in African American and African Studies and Bachelor of Science degree in Human Development from the University of California, Davis.
Background: Shavon English is happy to serve as your Academic Advisor! Her nineteen-year career has been focused on being a resource and advocate for students-helping them reach their educational goals and providing support in other life situations.
Hobbies/Interest: Shavon enjoys making memories with her three children and other family members, baking, and preparing plant-based meals and volunteering at and with her congregation in various ministries.
Email: shavon.english@bellevuecollege.edu
---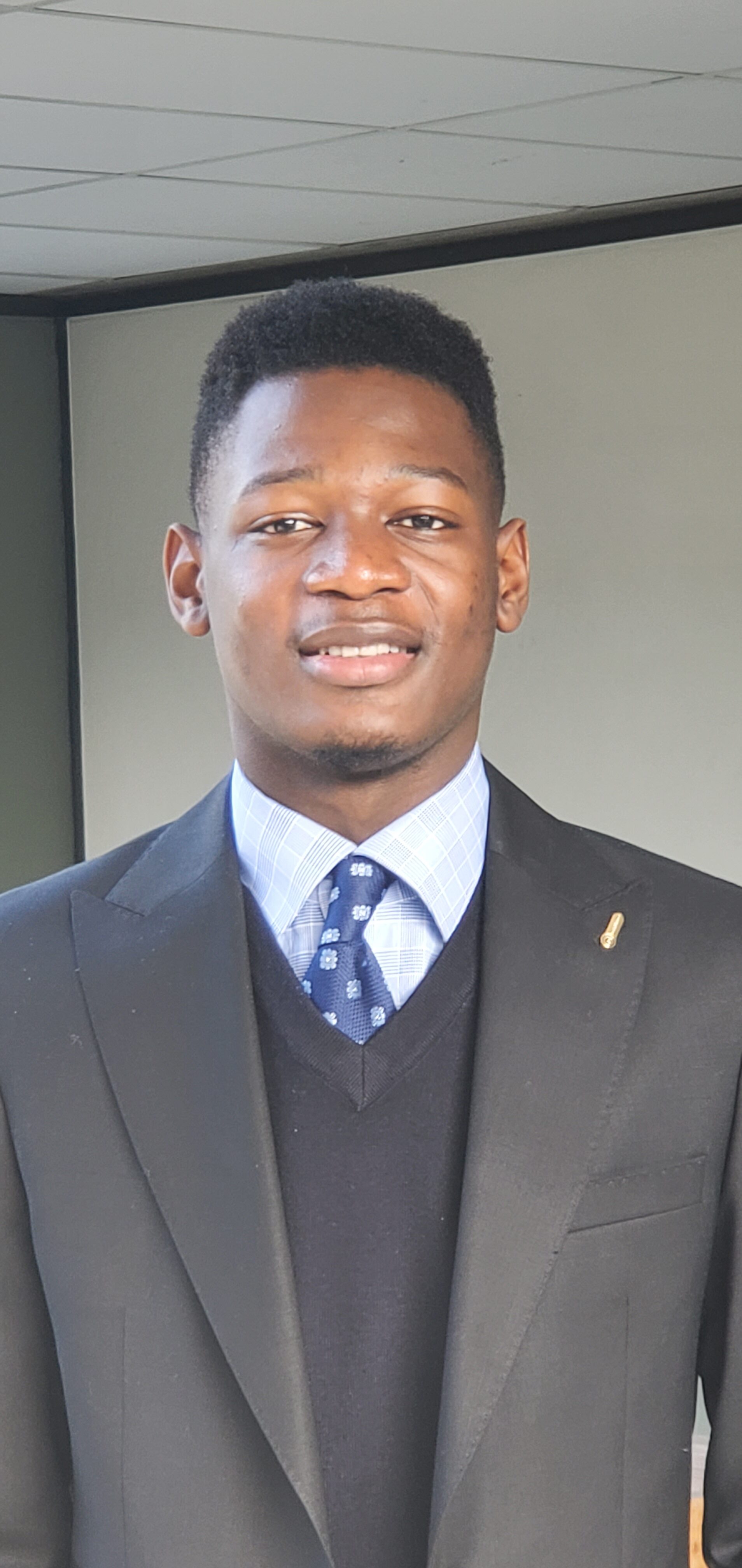 Theophile Theba– Umoja Peer Coordinator/Peer Educator
I am an international student here at Bellevue College.
Background: I was born in 2002 on November the 4th in Congo DR. Graduated from high school in 2020 at Bellevue school of Lubumbashi in Industrial Electronic, my parents decided that I should continue my journey in the United States of America, in the same year I came in US. So, in 2021 on January the 4th I started at Bellevue college in ELI program which is an English program at Bellevue college for every international student. I did two quarters over there, and began with my associate's program which is touching to the end next spring. I am majoring in art and sciences especially in Information Systems and Technology, so I am in college for almost two years now. This is a little bit about me.
---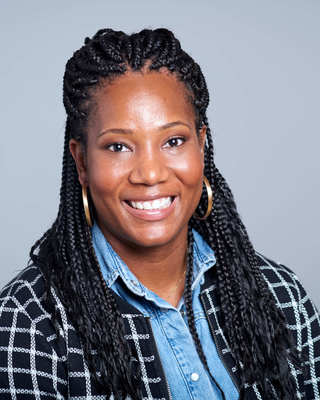 Jamila Bates– Assistant Professor and Licensed Mental Health Counselor
Department: Counseling, Student Support
Biography: Jamila Bates is a Licensed Mental Health Counselor with an M.S. in the Mental Health Counseling from Manhattan College and a B.A. in Sociology from The George Washington University. She has worked in numerous educational and community settings in the US, Morocco and Thailand.
In her counseling she works to provide a safe place for her clients to speak about their life experiences and beliefs in a non-judgmental environment. Working along with her clients to explore themes, patterns, behaviors, and thoughts that have developed over time through a systemic approach. Therapeutically she is interested in working with people on navigating life's transitions, helping people form stronger connections with themselves and others, navigating anxiety/ depression and coping with racism. The therapeutic framework she utilizes are CBT and Existential therapy.
In her personal life, she enjoys traveling, watching women and men's basketball, ceramics and going to live concerts.
Core Belief: That our time is the most precious thing, and to honor that I want to make sure that I am spending it in the way that I am proud of.
Email address : Jamila.Bates@Bellevuecollege.edu
---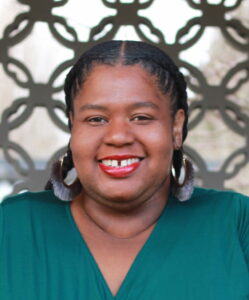 Tamara Boynton Howard– Health & Wellness, BAS Program Chair
Biography: Tamara Boynton Howard, MPH is a health educator with a focus on goal setting, building relationships and comprehensive plus sex education. Her goal is to make healthy relationships the norm. Her education background includes a BA in psychology and MPH in community health education. She has taught in the community and public schools for over 15 years. Her first book Write Your Life Right is a tool designed to help people get on the right track to better health. Tamara resides in the Pacific Northwest with her wife, Darnita. They love listening to Kpop, traveling, and eating really fancy food on special occasions.
---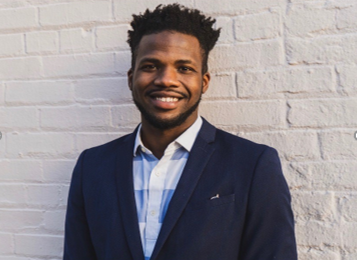 Bryan Brown
First-Year Seminar Faculty
Title: Mental Health Counselor
Education: I hold three degrees that at first glance appear very different, AS Culinary Arts, BS Business Management, MA Counseling Psychology, yet they each intersect in ways that afford me the opportunity to hold hospitality, organizational structure, and human flourishing together.
Core Belief: My passion is human flourishing, what makes us come alive, feel connected, and abundant.
Background: I come to Bellevue College as a 1st generation Trinidadian American, born and raised in Philadelphia PA with years of experience mentoring, training, and counseling young adults as they build their sense of identity and belonging in the world. I practice therapy that is relational, contextual, and culturally informed.
Hobbies/Interest: I spend most of my free time tending to my many plants, going on long bike rides, leaving the country (pre-covid) as much as my schedule would allow, cooking, and enjoying wine.
Email: ba.brown@bellevuecollege.edu
---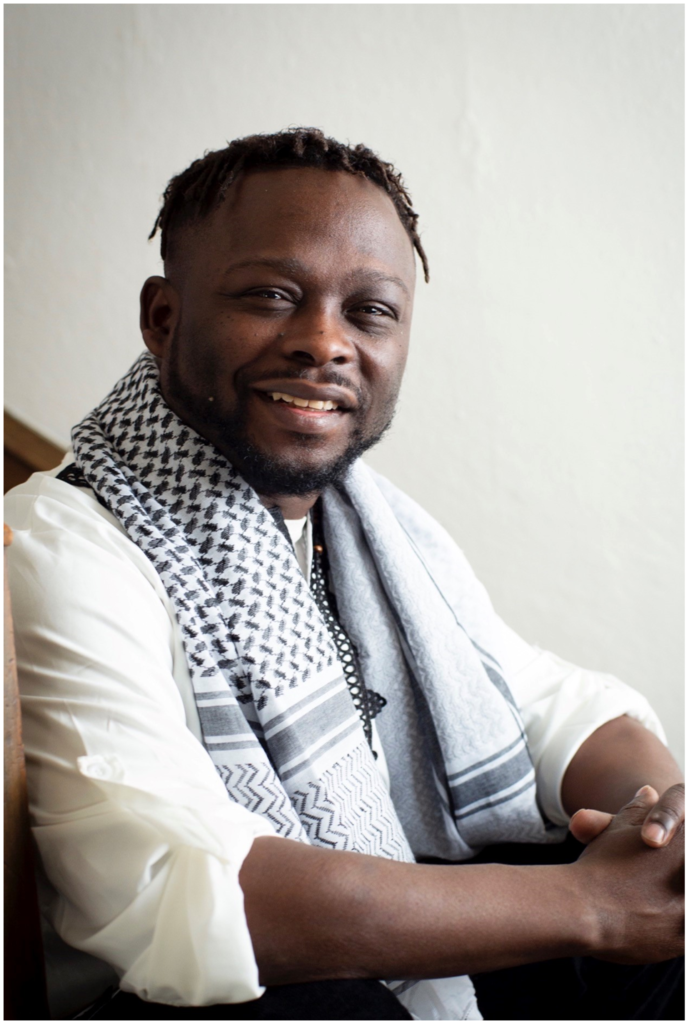 Ron Holland- English Faculty
Education: Holland Received a MA-TESOL from Seattle Pacific University and studied Creative Writing at the University of Washington.
Core Belief: Holland's seventeen-year career has been dedicated to the education of underrepresented populations with an emphasis on the needs of Black students.
Background: Holland currently coordinates Bellevue College pre-college English classes, teaches college level composition and research, and leads workshops on African American storytelling. He's working on a novella that speaks to thriving as a Black community amidst social injustices.
Hobbies/Interests: Holland enjoys spending time with his wife, teenage son, and being there for his aging parents. He is also a lifelong Seahawks fan.
---
Fall 2023 Umoja-supported Courses
FYS: First-Year Seminar-Umoja section (36196)
ENG&101: English Composition- Umoja Section (30182)
HD 131: Understanding Personal Relationships (21376)
CES 140: Intro to African American Studies (9352)
Last Updated August 10, 2023