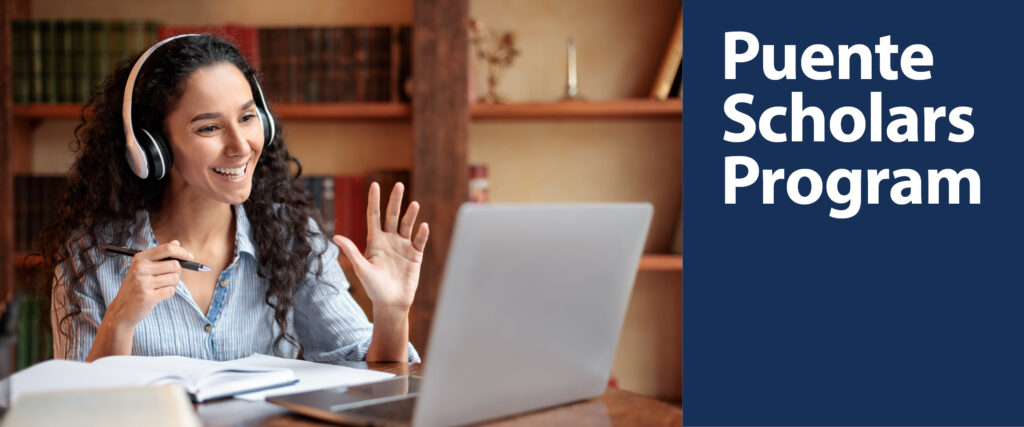 About Us
The Puente Program is being developed in partnership with the national Puente Program. The Puente Program is a nationally recognized and award-winning academic program dedicated to advancing the education of Latinx students. The Puente Academic Program at Bellevue College is designed to support Latinx students in reaching their academic potential and returning to their communities as leaders and mentors of future generations.
What makes the PUENTE Program different and why should you participate?
The Puente program is dedicated with your success in mind providing:
Entry to college information guidance and support
Placement in a community-building cohort during your first year.
A supported path to complete English and Math requirements during the first year of College. Avoid delays!
Dedicated staff to provide you with academic advising, create an academic plan, and enroll in classes
Professors that are dedicated to your academic success with culturally relevant instruction and hands -on active learning, developing strong study skills and strategies, explore career options and developing a plan to achieve your goals.
A dedicated Counselor to help you with further guidance and support Bilingually English/Spanish
College visitation and college transfer support
Professional mentoring, tutoring and other academic support.
Participate in culturally enriching activities outside of the classroom
Puente Scholars Program Brochure
History of The PUENTE Program
The Puente program started in 1981, at Chabot Community College in Hayward, California. The program combines accelerated instruction, intensive academic advising and counseling, mentoring, and other support for Latinx students with a cultural lens. The Puente program has helped thousands of Latinx students achieve their academic goals. We are glad to offer to you the Bellevue College Puente Program.
Last Updated October 20, 2021