September 25th: BC Walkout for Climate Justice
Fighting climate breakdown is about much more than emissions and scientific metrics – it's about fighting for a fair and sustainable world that works for all of us. If we are going to make a change, we need everyone. Join your fellow BC Bulldogs at the Student Union Courtyard for an important on-campus Global Climate Walkout from 12:00-12:30.
Global Climate Strikes are taking place Sept. 20-27 to demand an end to the age of fossil fuels and advocate for climate justice for everyone. Millions of people around the world will walk out of workplaces and homes to join young climate strikers on the streets. On September 20th, Seattle and Kirkland are also hosting a global #climatestrike.
Please use #climatestrike on social media to show the world that you are taking action for our climate and our future, and inspire others to do the same.
Immediately following the walkout, we will have an open session in B104 with Leith Sharp from Harvard University, who will lead a conversation about managing the emotional burden of participating in social and climate justice discussions.
HIGHLIGHTS FROM THE EVENT:
Climate Strike Solution Ideas
---
October 2nd: Farm 2 Table Field Trip
STUDENTS APPLY TODAY! FIRST COME, FIRST SERVED!
Visit 21 Acres to learn about sustainable agriculture and the importance of local farms. After touring the farm, we will make a delicious lunch together using locally grown ingredients. Oct 2 is a no class day, so it's a perfect opportunity to engage with the local community! We will leave in the morning (departure at 9:30 am) and return in the afternoon (return 2:30/3:00 pm).
To apply, please email the completed form to sustainability@bellevuecollege.edu
Staff and faculty are welcome to apply but will only be accepted if we have extra space.
https://www.bellevuecollege.edu/wp-content/uploads/sites/16/2019/09/BLANK_Field-Trip-Registration-Form-Farm-to-Table-2019.docx
HIGHLIGHTS FROM THE EVENT:
---
October 5th External Event: Building Bridges For a Just and Sustainable Future – Off-Campus Gathering
Join Citizen's Climate Lobby at a gathering aiming to inspire and empower people to work together for the best future imaginable for all.
Taking place at New Holly Gathering Hall 7054 32nd, AVE S. Seattle, WA 98118 from 9:00 am – 1:30 pm
For more information visit: https://www.facebook.com/events/509624683181455/ or https://www.eventbrite.com/e/building-bridges-for-a-just-and-sustainable-future-tickets-66275833803
---
October 9th- 11th: Sustainability @ Homecoming
Homecoming is an exciting week long celebration at Bellevue College and the Office of Sustainability is hosting several events on campus!
October 9th: Getting Around Lunch 'N Learn 12:30 am- 1:20 pm C130
Have questions about transportation? Come join Hopelink's Mobility Management team to learn all the ins and outs of transportation in our region. They will cover public transportation, money saving tips, unique solutions to getting around, and community based options. The presentation will be followed by free pizza for those who attend for the entire duration!.
October 10th: Produce Stand 10:00 am – 2:00 pm
Stop by our famous BC produce stand to learn about and purchase local and organic fruits and veggies. Stock is limited and sells out fast! Be sure to bring cash and a reusable bag or buy an official BC Produce Stand bag for $1.
October 10th: Bike Smoothies 11:00 am – 2:00 pm
Pedal your way to getting a delicious (and FREE) organic smoothie. Join Pedal Smoothies, a company that uses 100% green energy to make their drinks. (Hint: it's with a bike powered blender!)
October 10th: Puget Sound Energy Lighting Fair 10:00 am – 2:00 pm
Learn ways to be more efficient and save money in your home! Purchase an energy saving lighting or water saving kit!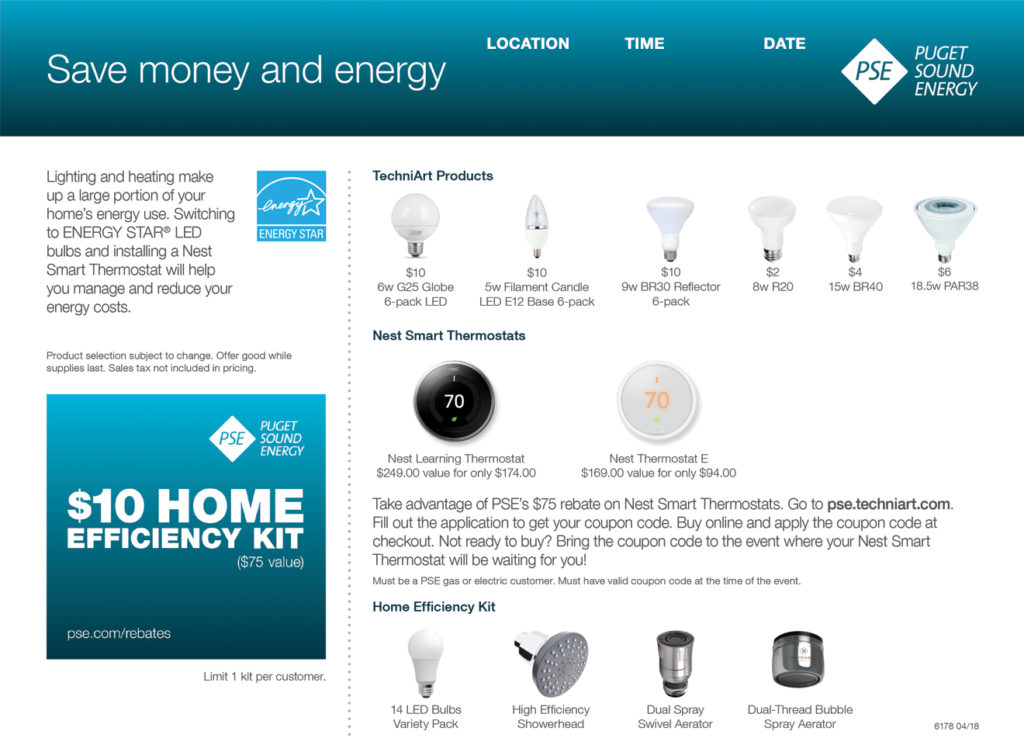 HIGHLIGHTS FROM THE EVENT:
October 27th-29th: FREE AASHE Sustainability Conference
STUDENTS APPLY BY OCT 18!
Join the BC Office of Sustainability for an all-expenses paid (FREE for students!) 3 day sustainability conference! Meet students, professors, and professionals from all across North America and participate in workshops, listen to impactful speakers, engage in meaningful conversations, and network with a variety of folks.
On Sunday Oct 27, there is a Student Summit which will be especially enticing for students looking to connect on climate justice and sustainability topics and meet other students at other institution working on this too!
The Advancement of Sustainability in Higher Education Conference is in Spokane, Washington this year and will focus on "Co-Creating a Sustainable Economy". For more information on the conference, visit: https://www.aashe.org/conference/
To apply, please fill out the application and email to sustainability@bellevuecollege.edu
https://www.bellevuecollege.edu/wp-content/uploads/sites/16/2019/09/AASHE-conference-application.docx
*** NEW INFO*** Applications are due by 4 pm Oct 18 and will receive first consideration. Applications will remain open until Monday Oct 21 for secondary consideration.
Staff and faculty are welcome to apply but will only be accepted if we have extra space.
HIGHLIGHTS FROM THE EVENT:
October 29th: Chasing Coral Movie and Guest Speaker
RSVP HERE: https://www.eventbrite.com/e/oct-29-bellevue-college-free-film-screening-of-chasing-coral-discussion-tickets-73163210131
From 3:00 to 5:00 pm in D106, join Bellevue College's Office of Sustainability and the Center for Biological Diversity for a screening of "Chasing Coral". Coral reefs around the world are vanishing at an unprecedented rate. A team of divers, photographers and scientists set out on a thrilling ocean adventure to discover why and to reveal the underwater mystery to the world. Want to know how coral, family planning and climate change are linked? Then join us for this fantastic film.
After the film, Kelley Dennings from the Center for Biological Diversity will lead a discussion about the impact of climate change and how we can work towards climate solutions.
Visit https://www.chasingcoral.com/ for more information about the film.
NOVEMBER 20: Faculty Commons Workshop on Recycling 12:40pm-1:20 pm
WORKSHOP FOR FACULTY ONLY: Are you tired of trying to figure out how to sort your waste? Not sure what's recyclable anymore? Wondering where it all goes at the end of the day?
The Office of Sustainability will run an interactive workshop to help you understand the ins and outs of recycling and composting. At the end of the workshop, participants will have the tools to easily make sorting decisions, and understand how to avoid "wishcycling", or wishful recycling. Participants will leave feeling energized and ready to teach their families, friends, and colleagues!
---
Last Updated July 28, 2020