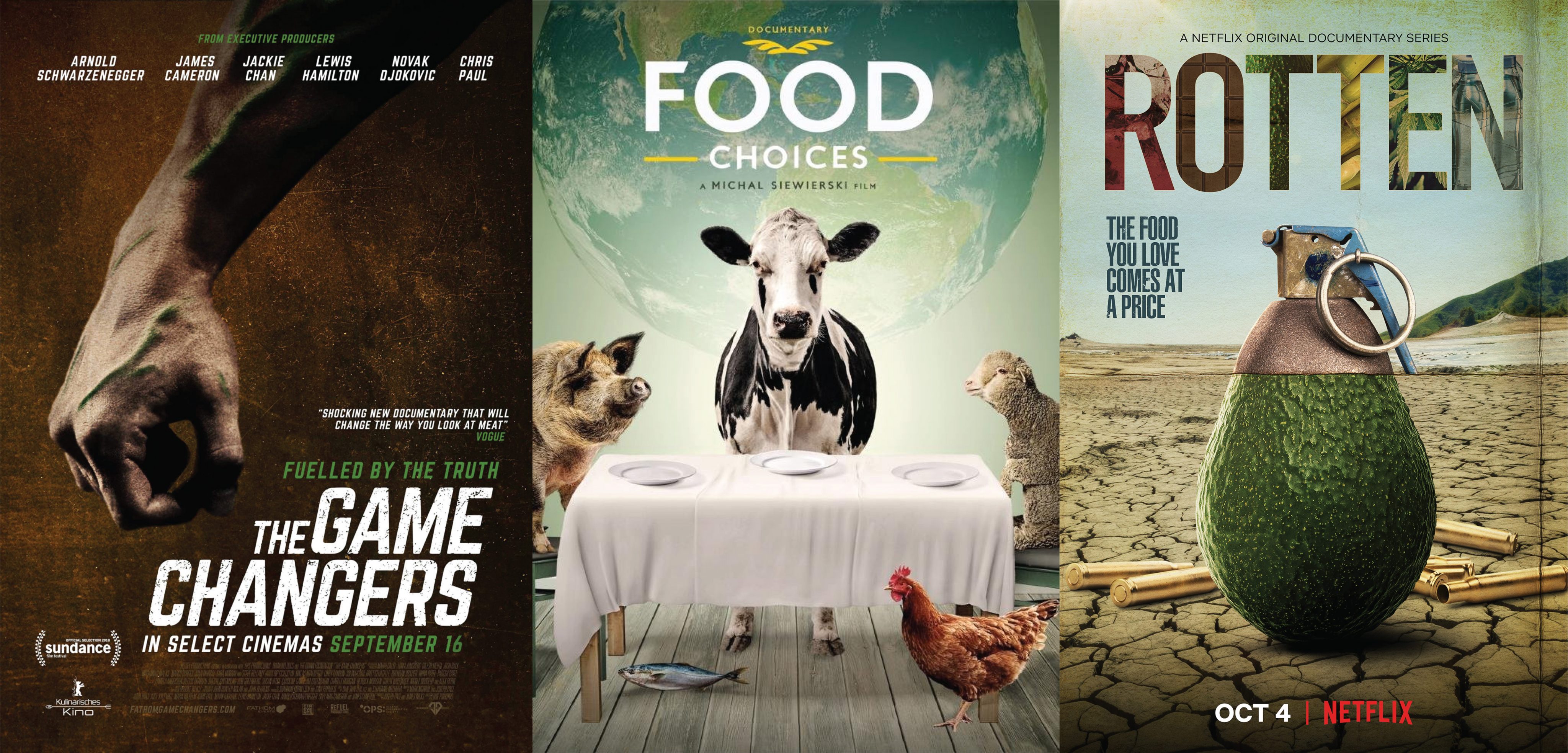 Return to the full Earth Week Schedule Here
Looking for something to do while at home? Join our *new* Couch Potato Film Festival! Watch our list of recommended sustainability films and documentaries and learn something new! (Scroll down)
This compiled list of our favorite sustainability focused films and documentaries are available to watch now through Netflix, Hulu, and with BC credentials, for free through The BC Library Media Center (Netflix and Hulu Account Not Provided).
What is the Couch Potato Film Festival?
From April 8 to May 29, watch 2 or more of our recommended films and documentaries to participate from the comfort of your own couch!
CONTEST: BC Students, Staff, and Faculty can write a 1 page film review. Submit your review to sustainability@bellevuecollege.edu by May 29 and be entered into a random draw for a Green Cleaning Kit!
Your 1 page review must include:
Which 2 or more films you watched
How the films made you feel
Something new you have learned
Something you will incorporate into your lifestyle
Something you'd like to know more about
Something you will share with others
Optional: Let us know you are participating on our Facebook event!
Netflix
Game Changers ** We're also hosting an online screening April 20 for those without Netflix!**

James Wilks travels the world on a quest for the truth about meat, protein, and strength. Showcasing elite athletes, special ops soldiers, and visionary scientists to change the way people eat and live.

Rotten

Rotten is an American television show produced by Zero Point Zero. It focuses on problems in the process of supplying food.

Fork over Knives

Researchers explore the possibility that people changing their diets from animal-based to plant-based can help eliminate or control diseases like cancer and diabetes.

Mission Blue

The life and work of oceanographer, marine biologist, and environmentalist Sylvia Earle.

Cowspiracy

Follow the shocking, yet humorous, journey of an aspiring environmentalist, as he daringly seeks to find the real solution to the most pressing environmental issues and true path to sustainability.

Minimalism

Examining the many levels of minimalism by looking inside the lives of minimalists from various walks of life.

A Plastic Ocean

Craig Leeson discovers a startling amount of plastic pollution in the world's oceans.

Chasing Coral

Coral reefs around the world are vanishing at an unprecedented rate. Divers, photographers and scientists set out on an ocean adventure to discover why the reefs are disappearing and to reveal the underwater mystery to the world.

Our Planet

Experiencing the planet's natural beauty through an examination of how climate change impacts all living creatures in this ambitious documentary of spectacular scope.

Sustainable

Farmer Marty Travis watches his land and community fall victim to the pressures of agribusiness. Determined to create a proud legacy for his son, Marty transforms his profitless wasteland and pioneers the sustainable food movement in Chicago.

Islands of the Future

An intriguing documentary series on how the islands off the coast of Spain, Scotland and other European countries are creating their own solutions to the world's energy crisis.
Hulu
Climate Warriors

American and German activists and celebrities work to save the world and keep peace.

The Last Animals

A photojournalist exposes the epidemic of poachers who are killing the endangered northern white rhino, and discovers the heroic work of those working to save them.

The Food Choices

This documentary follows filmmaker Michal Siewierski as he explores the impact that food choice has on people's health, the health of our planet and on the lives of other species sharing our world. It looks at many misconceptions about food and diet, offering a new view on these issues.

Eating Animals

Filmmaker Christopher Quinn examines the environmental, economic and public health consequences of factory farming. Topics include animal rights, pollution and the use of antibiotics and hormones.

Food Inc

Documentary filmmaker Robert Kenner examines how mammoth corporations have taken over all aspects of the food chain in the United States, from the farms where our food is grown to the chain restaurants and supermarkets where it's sold.

The Cove

In Taiji, Japan, local fishermen hide a gruesome secret: the capture and slaughter of dolphins. Activist Ric O'Barry, who trained dolphins for the "Flipper" TV series, joins forces with filmmaker Louis Psihoyos and the Ocean Preservation Society to expose the brutal practice, risking life and limb in the process. (Warning- Very graphic)
Other
A Siege of Salt and Sand ** We're hosting an online screening! See the Earth Week schedule**

This film explores climate chaos in Tunisia: sea-level rise, desertification, water scarcity, species loss, and its impact on communities.
With two backpacks of DSLR gear and a deep love for Tunisia, Rad Addala and Sam McNeil set out to witness the fallout of "climate chaos" across the North African nation. While producing multimedia environmental and political stories for Al Jazeera English, the Los Angeles Times, Brownbook Magazine, and Truthout, they filmed the struggle of people living with climate change today in Tunisia.
Through your BC Library
Thanks to the BC Library you have access to KCLS resources through BC. That includes eComics (via Hoopla), eBooks, eMagazines, audiobooks, and streaming movies and TV shows. Here is a guide for students about how to access those resources.
Growing People

MA'O Organic Farms, in the historical marginalized rural community of Wai'anae, O'ahu, is the site of a groundbreaking youth leadership program that has impacted the lives of hundreds of Hawaiian youth. This short documentary provides an intimate look at the MA'O program through the stories of three of these youth, sisters Miki, U'ilani and Sheila Arasato.

SEED: The Untold Story

This film follows passionate seed-keepers protecting our 12,000 year-old food legacy. These farmers, scientists, lawyers and indigenous people are fighting a David and Goliath battle to defend the future of our food. In a harrowing and heartening story, these heroes rekindle a lost connection to our most treasured resource and revive a culture connected to seeds.

Sustainable Living

Become a more thoughtful consumer, save money, and reduce your ecological footprint with this course that teaches you how integrate sustainable practices into your everyday life. By learning specific knowledge and techniques on how to work more efficiently with the energy, water, and food you consume, you can live a more balanced and sustainable lifestyle that also positively impacts the world around you.
Fresh

Profiles the farmers, thinkers, and business people across the nation who are at the forefront of re-inventing food production in America. With a strong commitment to sustainability, they are changing how farms are run, how the land is cared for, and how food is distributed.
Food Inc.

Documentary filmmaker Robert Kenner examines how mammoth corporations have taken over all aspects of the food chain in the United States, from the farms where our food is grown to the chain restaurants and supermarkets where it's sold.
Forks Over Knives

Lee Fulkerson directed this film about "diseases of affluence" like diabetes and the role plant-based food might have in potentially limiting their presence.
BC CONTEST DETAIL FOR FILMS ON DEMAND: Videos and Clips under 30 minutes will count as 1/2. If you watch 2 short clips or videos, it counts as 1 full view for your film review, unless specified otherwise by your instructor.
Return to the full Earth Week Schedule Here
Last Updated April 15, 2020