Take this self-guided tour around campus to learn about the many projects and initiatives that make Bellevue College sustainable!
How It Works
You can either:
View the printable version of the map here and print it (Recommended for ease of use)
View the more mobile friendly version here (Recommended as the sustainable option! No paper!)
Then
Follow the map starting at 1 and ending at 8
Pay attention to the icon key, which will give you details about special projects and visible features around campus!
Each numbered location has a description on the second page.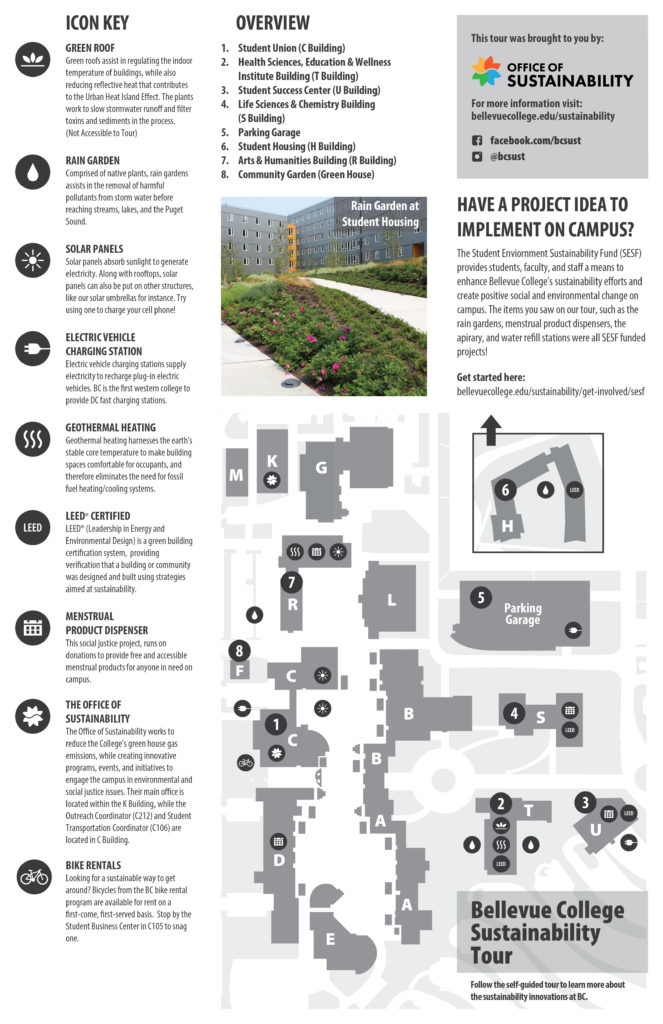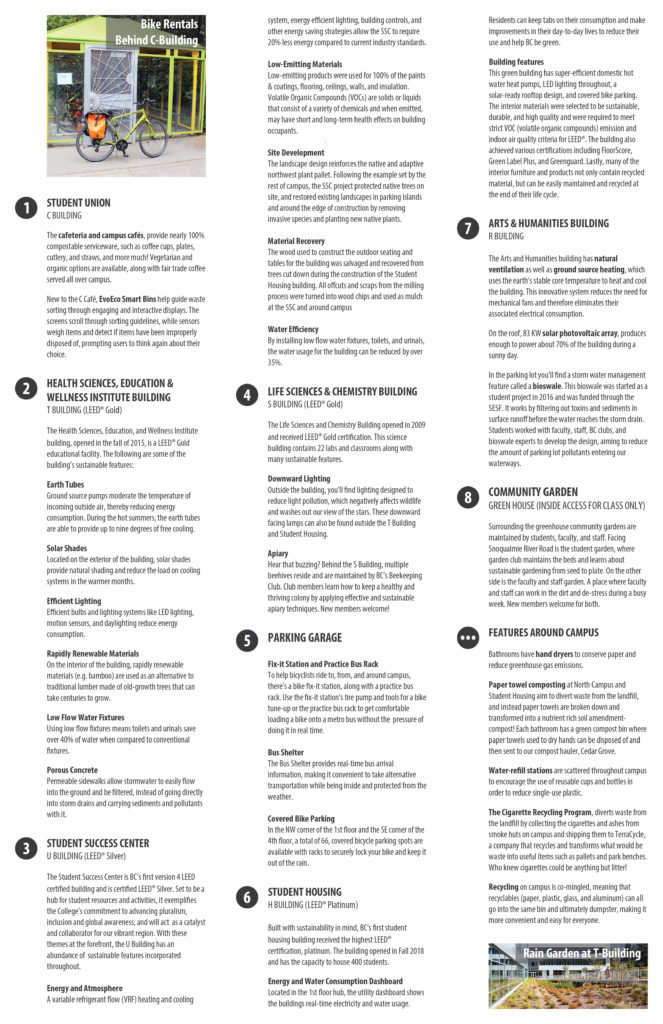 Last Updated November 23, 2021