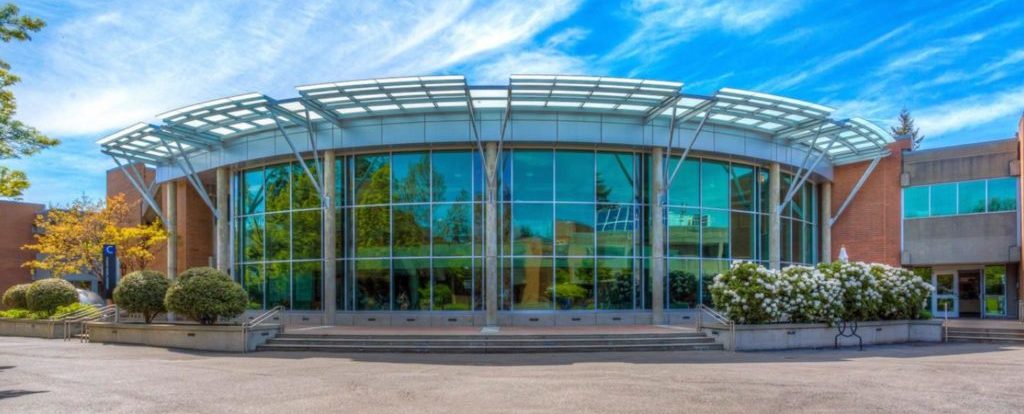 Welcome to the Bellevue College COVID-19 Employee Resource Portal
COVID-19 Employee Resources
COVID-19 Exposure Flow Chart for Employees
Colleagues,
In response to yesterday's email, there have been several questions about vaccination requirements for students and employees. To be clear:
All employees, regardless of where they live and whether they ever step foot on campus, must complete the Employee Vaccination Attestation Form by October 4th and be fully vaccinated by October 18th or be granted a medical or religious exemption.
All students, regardless of where they live and whether they ever step foot on campus, must complete the Student Vaccination Attestation (Confirmation) by October 4th and be fully vaccinated by November 5th or be granted a medical or religious exemption.
I'm attaching an updated version of the COVID requirement chart to clear up any confusion; it includes additional references in the top paragraph and clears up the language about vaccination requirements.
Dennis D Curran
VP of Admin Services
Colleagues,
After reviewing the latest guidance from federal and state health officials, and in an effort to keep our community safe and healthy, the Flu Team and President's Cabinet agreed on several guidelines to ensure we are all working together to prevent the spread of COVID-19. Please take the time to read this email to understand what you need to do, as everyone is personally responsible for doing their part to keep the campus community safe.
Procedures If Testing Positive for COVID, Have COVID Symptoms, Or Been in Close Contact
The attached PDF lays out the steps the College will take when an employee or student reports they: 1) tested positive for COVID; 2) have COVID symptoms that can't be attributed to another illness; or 3) had close contact with someone who tested positive for COVID. The bottom line: if any of these three situations apply to you, stay home and contact your supervisor or HR for next steps (students should contact their instructors).
Vaccinations
Employees are required to complete their Vaccination Attestation Form no later than October 4th, 2021. The form and supporting documentation can be filled out and submitted on-line. Employees can also submit documentation in-person by dropping in at the HR office in the R building between the hours of 10am-4pm on Wednesdays and Thursdays (September 15, 16, 22, 23, 29 and 30).
Students also need to submit a Vaccination Attestation (Confirmation) Form which can be filled out and submitted on-line. Students with questions are urged to visit the College vaccination page, which has additional information, including a button at the bottom of the page which allows students to submit an online Help Request.
For those who still need to be vaccinated, King County has a list of locations that provide free vaccinations.
Confidentiality
The vaccine status of an employee or student is confidential medical information that is protected from disclosure under both federal and state law. Therefore, employees should refrain from inquiring about the vaccine status of students or their fellow employees, unless making such an inquiry is within the employee's job duties. The college may share accommodation information with supervisors, so that the supervisor can ensure that an employee's accommodations are being properly implemented. For similar reasons, the college may inform faculty members about vaccine-related accommodations students attending their classes may be receiving. As with other workplace and educational accommodations, employees should avoid making inquiries about the underlying circumstances giving rise to an accommodation. Discrimination against students or employees based on their religious beliefs or on their actual or perceived medical status is strictly prohibited.
Keeping the Campus Safe
Bellevue College will continue to require everyone to wear a mask while indoors, unless working alone, eating or drinking. The attached Campus COVID Chart lists our Bellevue College requirements for fall quarter 2021. Please take some time to review the list as it provides details on everything from physical distancing (3 feet of distance is recommended) to activity requests (no longer required) and more. Here are a few key requirements:
Masks are required while indoors, until further notice.
Anyone on campus between now and September 24th is required to complete a daily health attestation.
Check in stations are no longer required.
The campus will provide plexiglass screens, as requested, for high traffic customer service areas, but not for individual desks.
To reduce COVID exposure Campus Operations has been improving filtration systems and adjusting airflow in campus buildings, as recommended by the CDC. MERV 13 filters are recommended by the American Society of Heating and Air Conditioning Engineers (ASHAE) to filter out the COVID virus. By the end of September, assuming supply chains hold up, we plan to have MERV 13 filters in every building where the HVAC system allows for alternate filter types, which is most buildings on campus. The attached document entitled "Status of building filtration" provides more information. We're also following CDC recommendations to increase the amount of airflow from outside air sources, maintain exhaust systems, and use fans, as necessary. Employees may consider opening windows where possible when back on campus, too.
What Happens Next?
We will continue to monitor the developing situation with the COVID delta variant and follow federal, state and local guidance and adapt our requirements accordingly. We are also hosting a Town Hall to provide information about the vaccination attestations and any other issues of concern. Employees are welcome to attend the virtual Town Hall on September 20th between 1:00-2:00pm.
Dennis D Curran
VP of Admin Services
As we gradually transition to the "new normal," we expect some College employees may begin traveling in the near future for College-related business; therefore, the Cabinet in collaboration with the Flu Team, developed the following guidelines.
The College encourages only absolutely necessary travel; however, effective immediately, travel will be allowed in the following circumstances:
for accreditation-related events;
for faculty who are working or teaching on campus who need to complete continuing education credits or are presenting at a conference;
for staff who are working on campus who need to complete professional development or are presenting at a conference;
for international travel for the recruitment of students (must be authorized by the Office of the President);
such other travel as authorized by the Office of the President.
All travel must be approved by the supervisor. Staff and faculty who travel are encouraged to be fully vaccinated before travelling. The College will not be responsible for employees who contract COVID-19 while travelling.
Cabinet and the Flu Team will reevaluate these guidelines at the beginning of the Fall Quarter and communicate any changes.
Fall Quarter Information
Classes began on Monday, September 27, 2021.
Fall Quarter includes a mix of online, on campus and hybrid classes.  The College may have a few on-campus classes, as approved by the state, but the large majority of labs, resources, and offices will continue to provide services on-line.
Student support services
Staff will continue to work remotely until further notice, as much as possible. 

Employees who need to come to campus must:
It's recommended that employees:

Notify their supervisor when they'll be on campus.
Maintain 3-feet of physical distancing when possible.

Student Affairs is regularly communicating with students to inform them of the status of various offices/organizations and will provide information on resources to successfully navigate the spring quarter. The updates to students are also e-mailed to faculty and staff and posted on our flu website.
On-campus housing remains open.
Bookstore. Students can access the Bookstore online or by email.
ORCA Card & Commuter Check Sales: For information, please visit https://www.bellevuecollege.edu/location/bus/
For updates to the campus schedule, please visit: https://www.bellevuecollege.edu/studentcentral/calendar/
Please keep checking your official BC email regularly.
Last Updated September 27, 2021