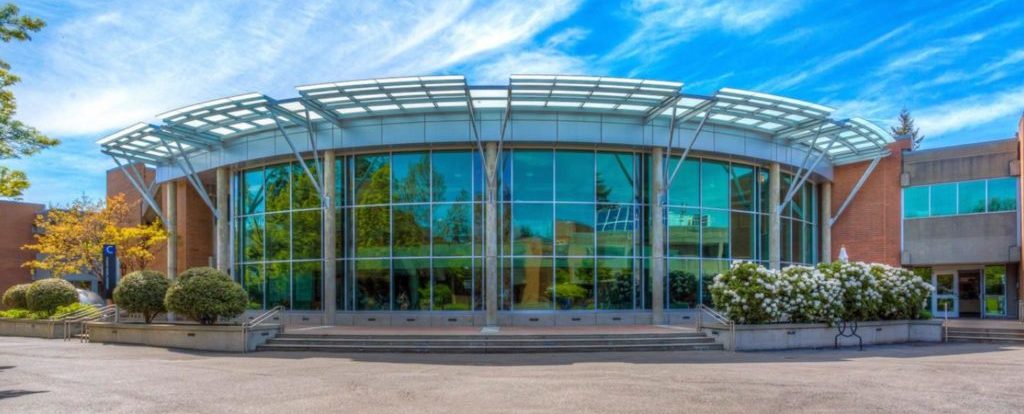 Welcome to the Bellevue College COVID-19 Employee Resource Portal
Employee Health Assessments Directions & FAQs
As we gradually transition to the "new normal," we expect some College employees may begin traveling in the near future for College-related business; therefore, the Cabinet in collaboration with the Flu Team, developed the following guidelines.
The College encourages only absolutely necessary travel; however, effective immediately, travel will be allowed in the following circumstances:
for accreditation-related events;
for faculty who are working or teaching on campus who need to complete continuing education credits or are presenting at a conference;
for staff who are working on campus who need to complete professional development or are presenting at a conference;
for international travel for the recruitment of students (must be authorized by the Office of the President);
such other travel as authorized by the Office of the President.
All travel must be approved by the supervisor. Staff and faculty who travel are encouraged to be fully vaccinated before travelling. The College will not be responsible for employees who contract COVID-19 while travelling.
Cabinet and the Flu Team will reevaluate these guidelines at the beginning of the Fall Quarter and communicate any changes.
Summer Quarter Information
Classes began on Tuesday, July 6th.
Classes are being delivered remotely for the Summer quarter. The College may have a few on-campus classes, as approved by the state, but the large majority of labs, resources, and offices will continue to provide services on-line.
There will be no on-campus class meetings allowed until further notice. Computer labs, the library, and a host of other student-centered functions will close their physical location until further notice. Most services are being provided remotely.
Staff will continue to work remotely until further notice, as much as possible. Employees who need to come to campus must:

Notify their supervisor.
In accordance with Governor Inslee's directives, practice and enforce social distancing (six feet of separation between others), and perform a self-assessment before coming to campus—anyone who is sick or exhibiting symptoms should not come to campus.
Ensure that all doors are securely locked upon exit.
Remember that buildings A, B, C, and D and North Campus are closed this weekend for cleaning/disinfecting.

The Academic Success Center (ASC) will host online tutoring and "Ask a Librarian" is available online.
Student Affairs is regularly communicating with students to inform them of the status of various offices/organizations and will provide information on resources to successfully navigate the spring quarter. The updates to students are also e-mailed to faculty and staff and posted on our flu website.
On-campus housing remains open.
Bookstore. Students can access the Bookstore online or by email.
Summer ORCA Card & Commuter Check Sales: For information, please visit https://www.bellevuecollege.edu/location/bus/
Placement and Testing Services is providing service remotely.
For updates to the campus schedule, please visit: https://www.bellevuecollege.edu/studentcentral/calendar/
Please keep checking your official BC email regularly.
Last Updated July 21, 2021