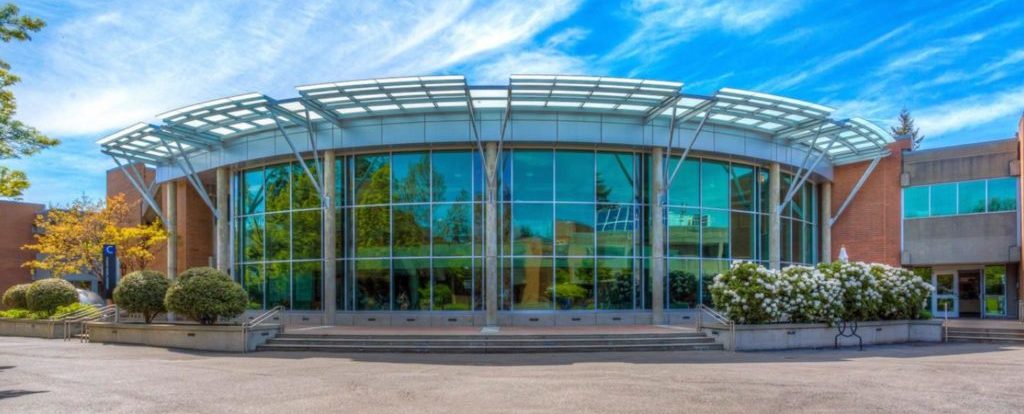 Welcome to the Bellevue College COVID-19 Employee Resource Portal
Employee Health Assessments Directions & FAQs
Dear BC Community,
The purpose of this email is to notify all BC employees that beginning today, June 8, 2020, per guidance from the Governor, all employees will be required to wear a cloth facial covering or face mask while on campus. Exceptions to this rule include when working alone in an office (without interactions with others) or when in a vehicle.
The College will provide masks for employees as long as we are required by the State to wear a mask while working on campus. We have currently filled all Personal Protective Equipment (PPE) requests from departments through the end of June. Campus Operations will soon put out a call for a second order of PPE to cover July 1—August 31, 2020. If exposure dictates a higher level of protection, appropriate masks will be provided. The state Department of Labor & Industries' Coronavirus Facial Covering and Mask Requirements or Which Mask for Which Task guide has additional details on the wearing of masks, but most of our employees only need to wear a basic cloth mask.
Any employee needing a reasonable accommodation for this new workplace requirement will need to contact Human Resources at hr@bellevuecollege.edu. Employees who work with hearing impaired individuals or who rely on facial cues during communication may request a clear window facial mask or covering from Campus Operations. A good resource for those employees who would like to make their own clear window facial mask, can be found HERE.
There has been an increase in racial profiling across the country toward individuals of color who are wearing masks. Specifically, recent reports show a rise in bias against Black males who are wearing masks to protect themselves and others against the spread of COVID-19. Employee safety is of utmost concern and we are committed to a campus environment free of harassment and discrimination. Please support your fellow employees. To report a bias incident, please fill out a report at http://www.bellevuecollege.edu/reportconcerns. For more "anti-racism and COVID-19" information, please go here.
Thank you for doing your part to keep yourself and others healthy.
Kristen Jones, Ed.D. (she/her/hers)
Acting President
kristen.jones@bellevuecollege.edu
425-564-2260
Greetings Colleagues,
As we near the end of Spring Quarter, it's time to provide an update on where the College is in relation to COVID-19, along with the status of Fall Quarter. While Spring Quarter has been a challenge, we all worked together to ensure our students were able to continue their education, even during a huge health crisis. We also successfully returned a few classes to on-campus instruction.
The Governor's "Stay Home Stay Safe" order expired June 1, so we are now following his "Safe Start" phase-in plan. As of today, King County is still in Phase 1 and could be so for at least a couple more weeks. That means most of us will continue to provide instruction and work remotely, at least until King County enters Phases 2 and 3.
Once we enter those phases, we expect a gradual return to campus, but that will take place over several weeks and maybe even months, rather than happening all at once. The Governor also approved new guidance on reopening higher education. The College will follow this closely once the county moves into Phase 2. We understand the uncertainty of the situation is stressful and appreciate your patience and understanding as the College navigates this crisis.
After much deliberation, we decided that Fall Quarter instruction will be taught remotely. There is simply too much uncertainty with COVID-19 to commit, at least currently, to bringing a large number of classes back to campus. While there may be some opportunity for a limited number of classes to be taught on campus during the fall (such as continuing to have approved healthcare classes on campus), those decisions will have to be made as we get closer to September. For now, faculty should plan to teach most classes remotely.
Thank you for all you are doing to support our students and each other.
Kristen Jones, Ed.D. (she/her/hers)
Acting President
kristen.jones@bellevuecollege.edu
425-564-2260
ood Afternoon BC Faculty and Staff;
The federal Families First Coronavirus Response Act (FFCRA) was enacted on March 18, 2020. It includes two different employee leave acts: Emergency Paid Sick Leave Act (EPSLA), which provides up to 80 hours of paid leave to qualifying employees who need leave for their own COVID-19 health related issues, to care for an individual with COVID-19 issues, or to care for a minor child due to a COVID-19 related school or child care closure, and the Emergency Family and Medical Leave Expansion Act (EFMLEA), which provides qualifying employees up to twelve weeks of paid and unpaid leave to care for a minor child due to a COVID-19 related school or child care closure.
These acts are effective on April 1, 2020 and expire on December 31, 2020. Families-First-Coronavirus-Response-Act-P-FD-FF-E-0320
Please contact Benefit Services with any questions or to request an application at benefits@bellevuecollege.edu.
Regards,
Suzette
NOTE: Due to the COVID-19 protocol, I am working remotely.
Suzette Yaezenko | VP-HR | (she/her/hers)
(425) 564-2178 | suzette.yaezenko@bellevuecollege.edu
3000 Landerholm Circle SE, Room R130L
Bellevue, Washington 98007
Fall Quarter Information
Classes began on Monday, January 4th.
Classes are being delivered remotely for the Winter quarter. The College may have a few on-campus classes, as approved by the state, but the large majority of labs, resources, and offices will continue to provide services on-line.
There will be no on-campus class meetings allowed until further notice. Computer labs, the library, and a host of other student-centered functions will close their physical location until further notice. Most services are being provided remotely.
Staff will continue to work remotely until further notice, as much as possible. Employees who need to come to campus must:

Notify their supervisor.
In accordance with Governor Inslee's directives, practice and enforce social distancing (six feet of separation between others), and perform a self-assessment before coming to campus—anyone who is sick or exhibiting symptoms should not come to campus.
Ensure that all doors are securely locked upon exit.
Remember that buildings A, B, C, and D and North Campus are closed this weekend for cleaning/disinfecting.

The Academic Success Center (ASC) will host online tutoring and "Ask a Librarian" is available online.
Student Affairs is regularly communicating with students to inform them of the status of various offices/organizations and will provide information on resources to successfully navigate the spring quarter. The updates to students are also e-mailed to faculty and staff and posted on our flu website.
On-campus housing remains open.
Bookstore. Students can access the Bookstore online or by email.
Summer ORCA Card & Commuter Check Sales: For information, please visit https://www.bellevuecollege.edu/location/bus/
Placement and Testing Services is providing service remotely.
For updates to the campus schedule, please visit: https://www.bellevuecollege.edu/studentcentral/calendar/
Please keep checking your official BC email regularly.
Last Updated January 6, 2021