Home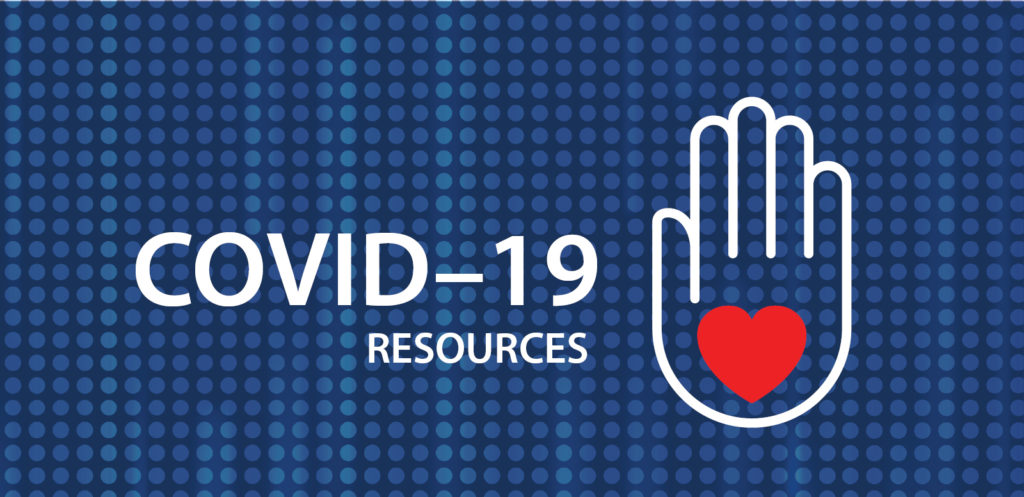 On-Campus Activity
Campus Check-In
COVID-19 Exposure
Greetings Bellevue Community,
Now that the winter quarter is under way, the Flu Team wanted to provide some updates on the latest issues revolving around the COVID-19 pandemic.
New Recovery Plan
On January 5, 2021, Governor Inslee announced a new plan titled, "Healthy Washington-Roadmap to Recovery" that took effect January 11. The updated plan groups large geographic areas into regions, mostly based on their healthcare service capabilities. Bellevue College is within the "Puget Sound" region that includes King, Snohomish and Pierce Counties. Department of Health (DOH) metrics will determine when our region moves from Phase 1 to Phase 2. Additional information on phases, metrics, and more can be found on the Healthy Washington page. The attached PDF also provides more information.
Vaccine Distribution
Vaccine distribution is also beginning in our state. The DOH crafted a plan to distribute the vaccine in a phased approach and Washington is currently in Phase 1a. The DOH COVID-19 Vaccine page provides information on the initial phases, who will receive the vaccine during each phase and potential timelines. The state is still working on many details of the plan, including additional phases and timelines. The Flu Team will continue to follow state announcements on vaccine planning and distribution and provide updates as they come.
New Virus Strain
On December 21, 2020, Governor Inslee issued new travel restrictions for our state. This is a reminder that anyone traveling to Washington from the United Kingdom or South Africa is required to quarantine for 14 days. This is in response to reports coming out of England and other countries about a new strain of the virus that is more contagious than the strain that has been in the US over the last several months.
Activities on Campus
If your area is planning an activity that will bring students to campus, such as supply pick-up (indoors or out), remember to complete a campus activity proposal at least one week in advance of your planned activity. The one week lead time gives the Flu Team time to discuss the request and suggest changes or provide recommendations on how to ensure the safety of our campus.
Thank you for your continued support!
Dennis D. Curran
Vice President of Administrative Services
Campus COVID-19 Supervisor
Bellevue College, K100G
Dennis.curran@bellevuecollege.edu
425-564-2446
Greetings Campus Community,
As Fall Quarter draws to a close, the Flu Team wanted to provide an update on COVID restrictions and reporting and share some of the successes and challenges we continue to face. The good news is that the precautions we've all taken are limiting the spread of the virus in our community. At the same time, we've seen an uptick in positive cases and hospitalizations around the country and so we want to continue to urge caution.
Most immediately, we want to notify the campus that out of an abundance of caution we decided to close the BC Bookstore through Friday, December 11th, based on a positive COVID test. Those who may have been exposed have been notified and we plan to reopen the bookstore on December 14th. During the closure, the bookstore will not schedule pick-up appointments or allow in-store shopping. On-line orders will not be processed, charged, or shipped, but textbook rentals may be returned by mail or in the drop box located at the north entrance of the B building lobby.
Increasing Services – Carefully
Since the beginning of the fall, BC has opened a limited number of campus services, including the Early Learning Center, the Bookstore, the athletic fields, and a few student services within the U building (Student Success Center). All of this was in addition to other services and courses already operating on campus (e.g. Public Safety, Payroll, some Health Science courses, etc.).
Throughout it all, our employees and students have been working hard to ensure they follow our COVID guidelines. The limited number of activities on campus have been going very smoothly and your willingness to follow our guidelines have played a significant role in keeping the community safe.
Responding to Potential and Confirmed COVID-19 Cases
In an effort to ensure the continued safety of our community, the Flu Team continues to respond quickly to potential exposures by contacting impacted individuals, asking people to quarantine and disinfecting areas that may have been exposed. All but a very small number of potential cases have turned out to be negative, and we are unaware of any situations where an infected individual spread the virus on campus. The lack of spread is a direct result of everyone doing their part to reduce exposure, quarantine when needed, operate remotely, and in no small part to the work of our essential personnel such as custodial and public safety. Another major contributor to this success is the establishment and use of our daily check-in database (built by our very own IT Team!) that helps us rapidly understand who may have had contact with exposed individuals and where it may have occurred.
A prime example of our response is the recent positive case in the ELC. Key Flu Team members, along with help from HR and the ELC staff, worked together to swiftly shut down the center and notify families and employees of additional precautions. I'm pleased to report that the ELC is back in business as of Monday morning, December 7th.
How We Communicate
We also want to highlight our communication plan about when and why we might notify the campus about a COVID exposure. To ensure the privacy of our employees and students, we typically communicate only with those who are COVID-19 positive and people with whom they may have been in contact, or who may have had contact with their workspace. For situations that have the potential to be more widespread (such as the ELC), the Flu Team will communicate via email to the campus community. It is our hope that this balanced communication plan will protect the privacy of those affected, along with ensuring the safety of the rest of the community.
Stay Safe If Traveling
With break rapidly approaching, we recognize that some of you may consider travel in the next few weeks. We strongly urge you to follow public health guidance and consider either forgoing travel this year or completing a 14-day self-quarantine before returning to campus, should you travel out of state. Employees are encouraged to work with their supervisors upon returning to Washington, should they decide to travel out of state. More guidance on travel recommendations can be found on the CDC website.
Thanks again for your support, patience and understanding!
Dennis D. Curran
Vice President of Administrative Services
Campus COVID-19 Supervisor
Bellevue College, K100G
Dennis.curran@bellevuecollege.edu
425-564-2446
Dear Bellevue Community,
As of this morning, the Bellevue College Early Learning Center (ELC) is closed through December 4th because an individual within the ELC tested positive for COVID-19. The individual was in the ELC November 23, 24 and 25. Those who came into close contact* with the infected individual have been notified. The affected individual was only at the ELC and was not present anywhere else on campus.
When BC leadership learns that we have an ill employee/student/visitor, we swiftly provide notice to each individual we believe had direct contact with that person, and direct them to self-quarantine. If you have not been notified, it means that we do not believe you had direct contact with the individual.
The individual is currently under quarantine. As of now, the ELC is closed through December 4th and will be deep cleaned in the next 48 hours. The remainder of the campus facilities remain closed to most activities; however, student housing and other previously approved classes and functions will continue to be open and operate on campus grounds.   
BC continues to follow best practices outlined by local and state health officials.  As a reminder, the best way to ensure your health and that of others is to practice good hygiene including wearing a cloth face mask, physical distancing, washing your hands thoroughly for at least 20 seconds with soap and water, covering coughs and sneezes, and staying home if you're feeling sick. 
We know that this news may be unsettling or cause for concern. We encourage you to educate yourself on what you can do to protect yourself and your family on the Public Health – Seattle & King County website. You can learn more about BC's response and resources on our COVID-19 website.  
We will continue to monitor the situation and provide updates as needed.  Thank you for your patience and understanding.
Sincerely, 
Dennis D. Curran
Vice President of Administrative Services
Campus COVID-19 Supervisor
Bellevue College, K100G
Dennis.curran@bellevuecollege.edu
425-564-2446
Definitions:   
*Close contact:  Close contact is defined by CDC as someone who was within 6 feet of an infected person for at least 15 minutes starting from 2 days before illness onset (or, for asymptomatic clients, 2 days prior to positive specimen collection) until the time the patient is isolated.  (source: CDC – October 23, 2020). 
Student Resource Portal
Employee Resource Portal
Community Resource Portal
King County has confirmed cases of COVID-19 and more cases have been identified in the U.S. Currently, the Washington State Department of Health and the Centers for Disease Control are tracking and monitoring COVID-19 in our area to provide updated guidance for the epidemic. We at Bellevue College are focused on communicating clearly and accurately as we prepare for the potential of more infections.
The situation in King County continues to evolve quickly, so please check their website often for updates.
You can also stay informed by visiting the Washington State Department of Health website, and by subscribing to the Public Health Insider blog. The Washington State Dept. of Health also established a call center to address questions from the public. If you have questions about what is happening in Washington state, how the virus is spread, or what to do if you have symptoms, please call 1-800-525-0127 and press #.