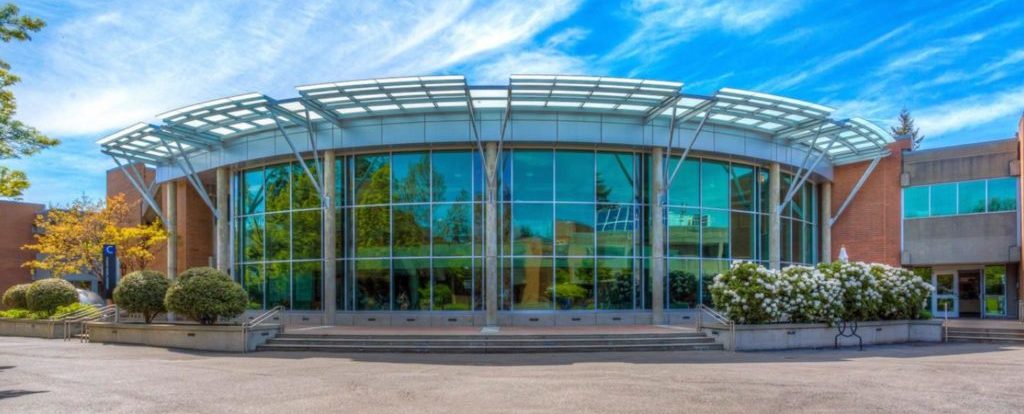 Welcome to the Bellevue College COVID-19 Student Resource Portal
As of May 2, masks are no longer required indoors with a few exceptions, but are strongly recommended.
Please see our page on Bellevue College Masking Criteria for more information on metrics used to determine Masking Guidance.
Additional On-Campus Resources for Students
Important COVID-19 Student Resources & Services
from the Office of Diversity, Equity and Inclusion
---
Dear Campus Community,
With several new and anticipated announcements coming out from the Governor's Office and King County Public Health, the flu team wanted to provide updates on how Bellevue College will proceed through the next few weeks and months. Our goal is to enact guidelines that maximize the safety of our employees, students, and the greater community, while working to transition back to campus.
Masks
The Governor's office is eliminating the requirement to wear masks while indoors effective March 11, 2022. King County's indoor mask mandate is still in effect with no projected end date. Regardless of any future guidance from King County, Bellevue College will continue to require masks indoors at least until the end of Winter Quarter. The Flu Team and President's Cabinet will continue to monitor local, state, and national health guidance before determining the path forward for the Spring Quarter. Guidance will be forthcoming in the next few weeks.
Vaccination Requirements
As of now, the Governor has not ended the vaccine requirements for students and employees. Bellevue College continues to be a vaccinated campus. Unless and until that changes, all employees and students will be required to follow the College's guidance on vaccination attestations, proof of vaccinations, and exemptions.
King County had a separate mandate to conduct vaccination checks for events such as drama performances and indoor sporting events, as well as for restaurants, movie theaters, gyms, and more. King County rescinded that mandate effective March 1st. Bellevue College will continue to conduct vaccination or negative test checks through the end of Winter Quarter for all indoor sporting and performing arts events but will lift that restriction at the end of Winter Quarter (unless, of course, conditions change).
Spring Quarter and beyond
It's time for Bellevue College to get back to some normalcy. Beginning in Spring Quarter 2022, all offices will be staffed for normal business hours (Monday through Friday). Supervisors should work with employees to ensure offices are appropriately staffed to meet the needs of students and employees. Our on-ground class offerings (enrolling now) are based on student needs, but we should be moving toward our pre-COVID levels as we schedule future quarters. This shift back to normalcy will continue through the summer and beyond.
Travel
Beginning Spring Quarter, travel restrictions provided in Summer 2021 will sunset. Faculty, staff, and students will be eligible to travel for conferences, professional development, and other business needs. International travel will still be subject to review based on CDC travel recommendations. When considering travel, we ask that employees be mindful of our budget gaps resulting from declining enrollments and COVID conditions at your destination, and to consider remote options when possible. Travel guidelines may be updated as we formulate a budget for next year.
Conclusion
This has been a difficult period for all of us. It's almost been two years since the College went into remote status, and even as it seemed like things were getting better, a new variant arose with new challenges. It's important we all support one another as we come back to campus and work together for our students. I think we're all looking forward to seeing life return to normal and more faces on campus!
Dennis Curran
Vice President of Administrative Services
425.564.2446
---
Last Updated August 31, 2022