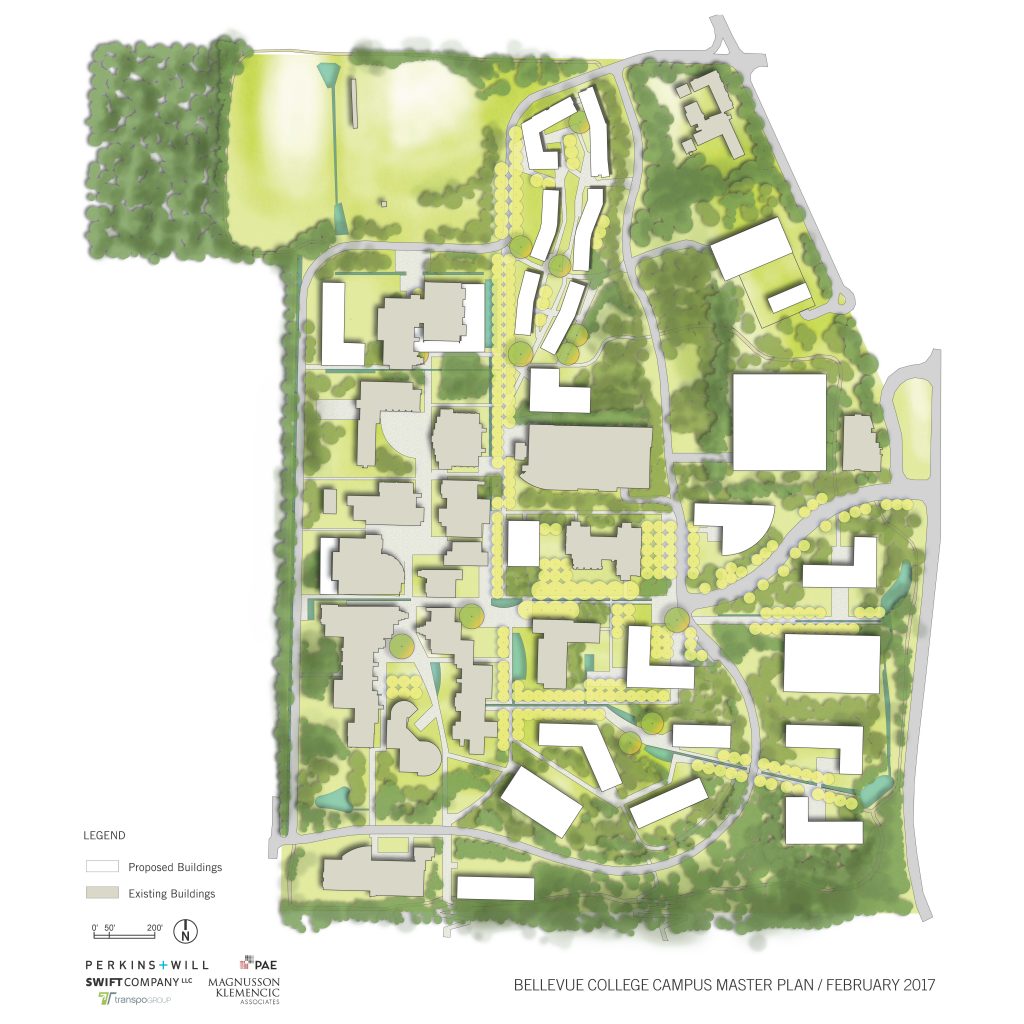 Purpose of the Master Plan
This Campus Master Plan is intended to guide the future growth of Bellevue College in a way that reinforces the core values of an accessible, student-centered, pluralistic, and collaborative college. The physical campus should support and enhance these values while providing flexibility that acknowledges the evolving and innovating landscape of education.
The Campus Master Plan uses the college mission as its foundation and builds upon its life-long values as a student-focused, open-access and community-based institution.
Master Plan Goals
Support the college mission, strategic plan and academic plan through physical development of the campus.
Plan for flexibility to accommodate changing needs of education.
Establish a strong relationship with the community.
Create a sustainable, healthy and nurturing space for student learning.
Overview and Planning Process
In addition to the future vision of the main campus this document includes information resources for future development planning including guiding principles, detailed analysis, long-term development, and implementation strategies with input from campus, community and City of Bellevue stakeholders.
Last Updated November 8, 2022