Important International Travel Updates by US Department of State
Beginning Nov 8, 2021, all J-1 exchange visitor applicants (age 18 or older at the time of travel) will be required to show proof of vaccination prior to arrival in the United States, subject to limited exceptions.

Exceptions for J-1 Exchange Visitors include:
The Centers for Disease Control has determined that for the purposes of entry into the United States, accepted vaccines will include those approved by the Food and Drug Administration, as well as vaccines with an emergency use listing (EUL) from the World Health Organization (WHO). See the US Department of State's FAQs and CDC's FAQs for more details about Frequently Asked Questions on COVID-19 Vaccinations and Testing for International Travel.
---
COVID-19 Vaccination Attestation/Exemption Requirements
To protect the health and safety of the Bellevue College campus community and the public, the College requires all faculty, staff and students to be fully vaccinated against COVID-19 with an authorized vaccine unless an individual receives an authorized exemption.

All online and in-person students must complete the vaccination attestation (confirmation) or request an exemption.
---
Pre-Arrival, Orientation, & Contact Information
Bellevue College (BC) welcomes Exchange Visitors (i.e., Scholars and Exchange Students). The Global Initiatives (GI) department at Bellevue College is here to help you. We hope you will enjoy your stay at BC and be successful.
View the Pre-Arrival Information Brochure [PDF] for more details of the followings:
Purpose of J-1 Exchange Visitor Program
Sevis Fee & J-1 Exchange Visitor Visa
Travel To & Entry Into The United States
Arriving in the U.S.: Notification Requirement, Mandatory Arrival Orientation
Working in the U.S.: Employment in J-1 Exchange Scholars Status, Employment in J-1 Exchange Student Status, Two-Year Home Residency Requirement, Social Security, and Taxes
J-1 Exchange Visitor Status: Maintaining J-1 Exchange Visitor Status, Studying in J-1 Exchange Visitor Status, Transfer of J-1 Sponsorship to BC
Attending Bellevue College: Create BC Email Account (NetId), Class Schedules
Driving In The U.S.: Obtaining US Driver's License, International Driver's License, Automobile Insurance
Frequently Asked Questions
Mandatory Orientation:
J-1 Exchange Students and Scholars are REQUIRED BY LAW to meet with a Responsible Officer (RO) or Alternate Responsible Officer (ARO) within three (3) days of their program start date. Email Bellevue College (BC) Global Initiatives office at ischolar@bellevuecollege.edu or call 425-564-3052 to schedule an Exchange Student/Scholar Orientation. If an Exchange Student/Scholar does not schedule an orientation within three (3) days of the program start date on the form DS-2019, that Exchange Student/Scholar may lose his/her legal status in the U.S.
In this mandatory orientation, the Exchange Student/Scholar also gets these information:
Responsible Officer (RO):
Diem O'Rourke (Mrs.)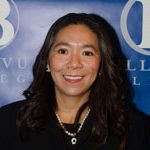 J-1 Immigration Compliance and Program Specialist
Office of Global Initiatives
(425) 564-3052 Tel (direct)
(425) 564-3169 Tel (main)
(425) 641-0246 Fax
Diem.ORourke@bellevuecollege.edu Email (direct)
ischolar@bellevuecollege.edu Email (main)
Alternate Responsible Officer (ARO):
Jean D'Arc Campbell, Ph.D. (Mr.)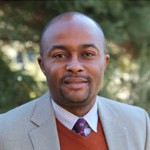 Dean of International Education and Global Initiatives
(425) 564-3160 Tel (direct)
(425) 564-3169 Tel (main)
(425) 641-0246 Fax
JeanDarc.Campbell@bellevuecollege.edu Email (direct)
ischolar@bellevuecollege.edu Email (main)
Kazumi Hada(Ms.)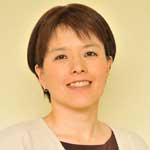 Director of International Education
(425) 564-4068 Tel (direct)
(425) 564-3169 Tel (main)
(425) 641-0246 Fax
Kazumi.Hada@bellevuecollege.edu Email (direct)
ischolar@bellevuecollege.edu Email (main)
Vacant
Director of Global Initiatives
ischolar@bellevuecollege.edu Email (main)
Last Updated December 30, 2022