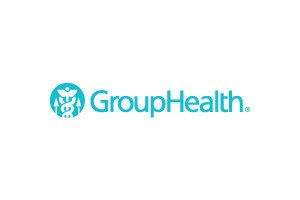 We would like to invite your Radiation and Imaging Sciences students and alumni to attend an exciting recruiting event on Saturday, November 19th 2016.  This is a hiring event and interviews will be conducted onsite for open Radiology positions at our Bellevue and Capitol Hill Medical Centers.  Please feel free to distribute this information to your students and alumni who may be interested in hearing more about opportunities with Group Health.  We look forward to partnering with you!
GROUP HEALTH BELLEVUE OPEN HOUSE – RADIOLOGY & IMAGING
New Grads Welcome!
WHEN
Saturday, November 19, 2016
10:00 a.m. to 12:00 p.m.

WHERE
Bellevue Medical Center
First Floor, Room E101
*Located near Café Sospeso by the elevators
11511 N.E. 10th Street
Bellevue, WA  98004
Join us to network with our managers and human resources staff representing radiology positions at our Bellevue and Capitol Hill Centers.  We are excited to speak with talented, passionate radiology professionals and new graduates about the following opportunities with Group Health.
·       Cardiac Sonographers
·       MRI Technologists
·       CT Technologists
·       Nuclear Medicine Technologists
·       Mammography
·       Radiologic Technologists
Learn directly from our leadership team about how our specialized radiology teams are expanding in the Puget Sound Region and gain value from having face-to-face time directly with our staff.  Light snacks and beverages will be provided. 

RSVP WITH YOUR RESUME via bit.ly/GHCOpenHouse by 9:00 a.m. Friday, November 18, 2016.
Walk-ins are welcome during the posted time.  If you are interested in learning more but are unable to attend, please RSVP to the site above and we will directly follow-up with you.
QUESTIONS? Call 206-988-7718, option 2 or e-mail recruiters.i@ghc.org.
Last Updated November 18, 2016