Home
The healthcare field  is projected to grow 18 percent from 2016 to 2026, much faster than the average for all occupations, adding about 2.4 million new jobs (
bls.gov
). This exciting trend means that trained healthcare professionals are needed to fill open positions! Medical imaging is a part of the greater healthcare field and consists of several different imaging methods such as ultrasound and x-rays. Imaging professionals use highly specialized equipment to create diagnostic images and assist physicians and other healthcare providers with accurate information used to diagnose patients and create a treatment plan. These professionals are generally registered through a nationwide association affiliated with their imaging specialty. Bellevue College recognizes the importance of highly trained imaging professionals and is meeting the demand for employees by training qualified students in a variety of imaging fields. Bellevue College offers several Associate level programs which prepare students to enter their chosen imaging field. Additionally, Bellevue College is on the forefront of student preparation and education with the only Bachelors level imaging program in Washington state. We also provide students with several advanced imaging certificates which prepare students to become trained in more than one mode of imaging in some instances.
Learn More! Complete this form to receive more information about our program!
Program News & Updates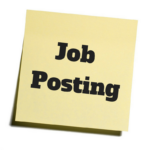 Company Name: Northwest Hospital & Medical CenterPosition Location: Seattle (Northgate) Company Website: eotewalt@uw.edu Contact InformationEmily Huxtableeotewalt@uw.edu(206) 681-1782 (phone)(206) 668-1990 (Fax) We're hiring a Mammography Specials Technologist to join our team! About Us: Northwest Hospital & Medical Center (an affiliate of UW Medicine) is a full-service, non-profit community hospital, offering comprehensive medical, surgical and therapeutic services. ...
Click here for more!
An interview with Stacie Whittaker, R.T.(R)(VI)(ARRT), Radiation & Imaging Sciences Graduate Q: What makes this field interesting? A: Interventional Radiology is awesome, we are literally the right hand man to the physician.  There is such a great variety of exams, we work on everything from the brain to the big toe, literally!  As an IR tech you're ...
Click here for more!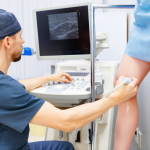 Why vascular sonography? Sometimes I find myself wondering why vascular ultrasound is the specialty that often gets overlooked. In the fast paced medical environment today vascular ultrasound gets thought of as the specialty that only does carotid and deep venous thrombosis examinations. However vascular ultrasound is so much more than that.  About five years ago ...
Click here for more!