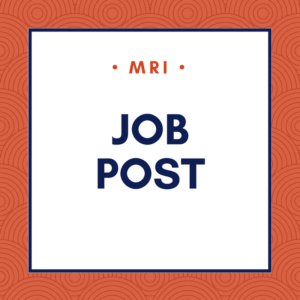 Company Information
Company Name
The Everett Clinic
Position Location
Everett
Company Website
http://www.everettclinic.com/work-everett-clinic
Position Title
MRI Tech
Position Description
At The Everett Clinic, our purpose is simple—do the right thing—for our patients and each other. This philosophy allows us to recruit the best talent and enjoy a reputation as one of the most innovative and high-quality healthcare providers in the country.
Some say we are a medical group, but we like to think we're a large family. Our team cares about our patients and each other. We offer the best in quality care, advanced technologies and quality facilities.
Our Core Values:
We do what is right for each patient.
We provide an enriching and supportive workplace.
Our team focuses on value: service, quality, and cost.
Job Summary: Under general supervision, performs all routine and special diagnostic Magnetic Resonance Imaging (MRI) procedures. Provides patients with safe, courteous and efficient care. Assists in other sections of the department as needed.
Schedule: Monday-Friday 2pm-10:30pm, averaging 40 hours per week
Education:
• Minimum: Completion of course in radiologic technology approved by the American Registry of Radiologic Technologists.
Credentials:
• Minimum: Radiologic Technologist (RT) license through the Washington State Department of Health.
• Minimum: ARRT certification with the American Registry of Radiologic Technologists and Board Certified in MR.
• Minimum: Basic Life Support (BLS) for Healthcare Providers (through the American Heart Association).
Experience:
• Preferred: 1 year of previous RT work experience.
KSAs: Knowledge of diagnostic MRI procedures. Knowledge of anatomy and physiology to sufficiently pinpoint area for MRI imaging. Knowledge of imaging equipment and testing. Knowledge of use of pressure injection. Knowledge of safety hazards common to MRI including magnetic field and equipment, body mechanics, and patient movement. Skill in properly positioning patients to provide quality imaging. Skill in training student technologists and co-workers in equipment operation and procedures. Skill in trouble shooting equipment operation and performing simple adjustments. Skill in establishing and maintaining effective working relationships with patients, medical staff, and the public. Ability to apply written guidelines and standardized work practices. Ability to identify problems. Ability to communicate clearly.
DaVita Medical Group manages and operates medical groups and affiliated physician networks in California, Nevada, New Mexico, Florida, Colorado and Washington in its pursuit to deliver excellent-quality health care in a dignified and compassionate manner. As of June 30, 2016 DaVita Medical Group (formerly HealthCare Partners) provided integrated care management for approximately 760,000 patients. DaVita Medical Group's leadership development initiatives and social responsibility efforts have been recognized by Fortune, Modern Healthcare, Newsweek and WorldBlu.
We are committed to bringing the benefits of coordinated care to our patients and to taking a leading role in the transformation of the national healthcare delivery system to assure quality, access, and affordable care for all.
If you're looking to make a difference with a large, financially stable, well-recognized medical group, DaVita Medical Group may be the employer for you.
Apply online via the company website
Last Updated June 21, 2017