Home
Radiologic Technologists (RT) use small doses of radiation to produce pictures of the body (x-rays). They are one of the oldest forms on medical imaging and widely used today. Radiologic Technologists may also choose to specialize in other imaging methods such as Computed Tomography (CT or CAT scans), Magnetic Resonance Imaging (MRI), and Vascular Interventional (VIR).
The job outlook is very good for Radiologic Technologists with growth projected at 13% by the Bureau of Labor Statistics. Additionally, Washington state ranks amongst the highest pay ranges in the nation. This occupation has many avenues for additional training in specialty imaging methods as well as opportunities for growth into management with an advanced degree.
Bellevue College offers several options whether you are looking to enter the field of Radiologic Technology or a current professional seeking additional modalities or an advanced Bachelors degree.
Learn More!
Complete the form below to receive more information about the Radiologic Technology program at Bellevue College!
News & Updates
An interview with Stacie Whittaker, R.T.(R)(VI)(ARRT), Radiation & Imaging Sciences Graduate Q: What makes this field interesting? A: Interventional Radiology is awesome, we are literally the right hand man to the physician.  There is such a great variety of exams, we work on everything from the brain to the big toe, literally!  As an IR tech you're ...
Click here for more!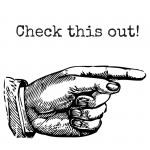 What makes this field interesting? To me, the most interesting thing about Interventional Radiology is the sheer potential of the field and the active role the technologist plays in it. Interventional techniques are rapidly evolving due to changing technology and IR has revolutionized the fields of neuro, cardiac, vascular, and general surgery- not to mention ...
Click here for more!
Interventional Radiology (IR) is one of the most technologically advanced imaging specialties of medicine that has pioneered some of medicine's greatest advancements including angioplasty and stenting. In the past year interventional radiology has exponentially grown with minimally invasive image-guided techniques. Interventional radiology is a highly specialized branch of radiology where procedures are performed in an OR type room (Angio ...
Click here for more!