If you are planning on a career in teaching, consider becoming a tutor in our reading or writing lab. This will give you hands on experience in working with a wide variety of students. You also might consider volunteering to be part of our academic peer tutoring program
If you are interested in writing, working on the editorial staff of our school newspaper, the Watchdog would prove beneficial. the Watchdog is a student-operated forum for campus news and opinion. Student Services and Activities (S & A) fees provide the revenue for basic maintenance and   production.
To contribute to the Watchdog, or to join the staff, contact the student editor in C206 or call (425) 564-2435. With or without experience, newcomers are welcome.
Credit for work on the Watchdog is also available through the faculty adviser by registering for any of the following Communication Studies classes: CMST 141 (Media Writing), CMST 146 (News Staff), CMST 143 (Copy Editing), CMST 144 (Layout and Design), CMST 145 (Advertising Staff), CMST 299A (Special Projects). CMST 141 has been approved as a substitute for ENGL& 101. The other classes transfer as Humanities and/or elective credits.
For more information about Communication Studies classes, visit the Communication Studies Department.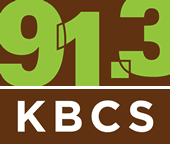 You might also explore opportunities in radio broadcasting through classes or volunteer work at our radio station, KBCS FM 91.3, Bellevue College's radio station.
Last Updated May 17, 2022