The Healthcare Management & Leadership BAS program is the second part of a 2+2 structure. Meaning, students must complete an Associate's degree (or equivalent 90 credits) before being eligible for admission. We have provided a step-by-step process below so new students can better understand their route to a bachelor's degree in Healthcare Management. Bellevue College offers numerous academic options designed to meet the needs of students whether looking to enter into the field through an associates degree, obtain advanced technical skills through advanced certificates, or complete a bachelors degree to become a Healthcare Administrator.
Students looking to enter the healthcare management profession must first complete an Associates Degree in healthcare or business. Bellevue College offers several associate degrees that will satisfy the requirement to obtain a Healthcare Management & Leadership BAS degree. Many of these programs take 18 – 24 months, full-time, to complete. Learn More…
Bellevue College offers several Bachelors of Applied Science degree options for students who are interested in completing a healthcare relate bachelors degree. These degree completion options are designed to prepare professionals for entrance to mid-level management positions in the healthcare field. This degree completion is called a 2+2 model meaning you come in with a 2 year degree (from any regionally accredited institution) and complete your last 2 years at Bellevue College to earn your 4 year Bachelors degree! Learn more…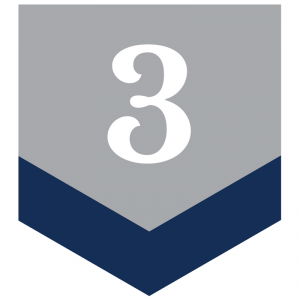 Step 3: Advanced Degrees
Upon successful completion of the BAS Healthcare Management & Leadership program, you'll be eligible to apply for master-level programs and advanced degree programs. Many of our students have completed their Master's in Healthcare Administration (MHA) and Master's in Business Administration (MBA). If you are a current student, reach out to us today to learn more!
Interested in taking just a course or two through the Healthcare Management & Leadership program? Click here for more information!
Last Updated April 23, 2021