The Healthcare Management & Leadership program at Bellevue College offers career-oriented options for students who are interested in becoming successful supervisors, managers and administrators within hospitals, clinics and healthcare centers. Admission to the program is competitive. Meeting minimum requirements does not guarantee admission, as the number of qualified applicants may exceed the number of available enrollment spaces.
It is imperative that you complete all required pieces for the HCML program. Incomplete applications will not be accepted.
| Application | Fall Start | Spring Start |
| --- | --- | --- |
| Application Opens | April 15 | November 15 |
| Priority Application Deadline | June 1 | February 1 |
| Final Application Deadline | September 1 (as space is available) | March 1 |
Step 1: Connect with BC in 1-2-3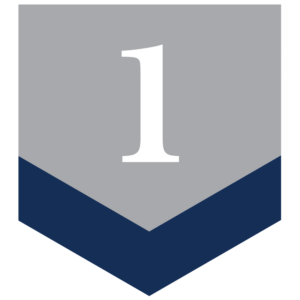 If you are a first time BC student or a previous BC student who is returning to the college after four or more quarters off, you must apply to the college first.
Apply for BC Admission Now! The link takes you the Washington State Community and Technical College Web Admissions Center. Follow the Quick Start Instructions provided on the site. Make sure to complete the application process by clicking on the Submit Button located at the bottom of the college listing of choices.
Assess – Submit unofficial high school or college transcripts to testing@bellevuecollege.edu OR take the math & english placement tests if you need to clear a prerequisite from a course. This is common if students need to take ENGL 201 or MATH 130 and have not completed ENGL& 101 or MATH 98 at Bellevue College. More information….
Orient – Complete the BC New Student Orientation online or in person.
Please complete Step 1 at least two weeks prior to the application deadline. Processing time for Student ID numbers is typically 1 -3 business days.
---
Step 2: Prepare for the Program Application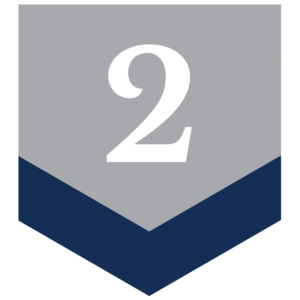 Prepare your supporting documents and materials
Submit prior college transcripts and complete the Transfer Credit Review Form You must send your official transcripts to Student Central at Bellevue College prior to completing the form. You should do this step as early as possible. It can take several weeks to review your transcripts!
License or Certification – RAIM concentration students must upload a copy their national healthcare certifications held. This includes ARRT, ARDMS, etc. This does not include CPR or first aid certifications. Students currently enrolled in an AA imaging program who are awaiting their exam can upload an unofficial copy of their transcripts. General concentration students may upload any healthcare or professional certifications here that may count towards your degree. These include CNA or Certified Medical Assistant licenses. – PDF Preferred. File name: StudentName_CertificationName. Students must also formally submit their License or Certification to Bellevue College through the "Credit for Health or Industry Certification (Step 5)" request form.
Personal statement (no more than 500 words) discussing your work experience; your personal and professional goals; any specific or unique attributes that you will bring to the program; any challenges or hardships you have overcome in pursuing your educational or work goals; and how your educational and/or professional experiences, background or philosophy demonstrate your commitment to diversity and equity, and how these prepare you to contribute to the community, the healthcare industry, and to Bellevue College. – PDF Preferred. File name: StudentName_PersonalName
Evaluations – Your application requires at least two evaluations from people who know your professional and/or educational work. These are completed in the Supporting Information section of the CommonApp portal under Evaluations. Recommendations do not need to be complete prior to submitting application. Only name and contact information is needed to submit application. Follow-up with recommenders will be completed after submission.
Writing Support (optional) – Students are expected to demonstrate sound writing skills. Students may be required to work with the Writing Specialist, unless they receive a 6 or above on the WritePlacer exam (link) or permission from the Program Chair. This exam is not required for admission. Students can provide a copy of their WritePlacer exam scores in the Program Materials – Documents section. Students who do not take the exam will be required to meet with the Writing Specialist or gain an exception from the Program Chair. – PDF Preferred. File name: StudentName_WritePlacer
Application payment will be accepted at the time of completion. Please have your form of payment prior to beginning the application. The application fee for the Healthcare Management & Leadership program is $50.
What to Do If Your School is Located in Another State
Contact your institution's test center to learn more about remote testing options. With the permission of both institutions, you may be able to take ACCUPLACER at a local college or have an authorized proctor oversee your test(s) at a secure facility. Please contact our program if the exam is not offered at an institution near you.
---
Step 3: Apply to the Program!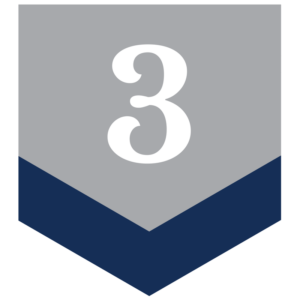 Healthcare Management & Leadership (HCML) is a selective admission program of Bellevue College. HCML Program uses the Common App system to manage all program applications.
---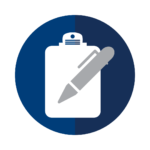 For a detailed set of instructions for the Healthcare Management & Leadership application within the Common App System, please download our checklist!
---
Applying for Additional Programs
Some students apply for more than one program within Health Sciences, Education and Wellness Institute. For instance, you might want to apply for both the Ultrasound Technology, Radiation Therapy, Radiologic Technology or Neurodiagnostic Technology programs. If you would like to do this, please note that you will need to complete an application and pay an application fee for each program.
Each program has unique requirements, procedures, and application periods/deadlines. It's your responsibility make sure that your application is complete and submitted before each deadline.
Readmission Process
For those students who were previously accepted into the Healthcare Management & Leadership program and are planning to return following an approved leave of absence, please complete the HCML Readmission Application.
All applications must be received no later than 30 days prior to the next available program start.
Reinstatement Process
For those students who were previously admitted into the Healthcare Management & Leadership program and wish to resume their studies following a formal dismissal must complete the HCML Reinstatement Application.
All applications will go through a formal review process and reinstatement will be determined by the Program Chair and consultation with program faculty. If it has been longer than 4 quarters, students must reapply to the HCML program.