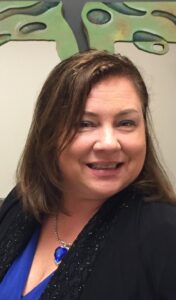 Congratulations to Terry Hatcher for receiving the Lockwood Distinguished Faculty Award for November. Terry is the current Program Chair for the Diagnostic Ultrasound AA program here at BC and teaches numerous courses as a part of the new Diagnostic Medical Sonography concentration in the Radiation and Imaging Sciences BAS program.
Terry is well loved by her students and respected be her colleagues. When asked, Terry said, "A quote I tell my students often is:'Some people want to be right, and some people want to do the right thing. Do the right thing. Be humble, stay humble.'
Be sure to congratulate Professor Terry Hatcher if you see her in the hallways!
Last Updated December 20, 2016