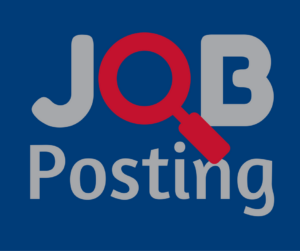 The Dosimetrist is responsible for developing computer generated radiation dose distributions, calculating radiation dose treatment times or monitoring unit settings to deliver prescribed radiation to a defined tumor volume as prescribed by the radiation oncologist. At the direction of the Medical Dosimetry Manager, and on a regular basis, the Dosimetrist will conduct quality assurance reviews, conduct quality checks on various equipment.
Apply online via the company website! Check out the company website and contact Pardeep Sidhu at pardeep.sidhu@seattleprotons.org or (206) 306-2807 for more information! 
Responsibilities
•Works directly with physician in verification simulation, treatment planning procedures, and patient specific radiation dose measurements, including all electronic documentation, charting and coding in Mosaiq and patient electronic medical record (EMR).
•Develops computerized treatment plan, calculates treatment doses and / or monitor unit setting to deliver dose to a tumor volume as prescribed by a radiation oncologist
•Follows the dose prescription radiation dose to a defined tumor volume
•Calculates and documents dose in patient's Mosaiq electronic treatment records
•Verifies the mathematical accuracy of all calculations
•Performs computerized planning of external beam treatments
•Assists in the selection, planning, fabrication and quality review and approval of treatment devices to aid in beam delivery modification
•Assists in the planning, production and quality review and approval of immobilization devices and other treatment aids
•Provides technical assistance to the therapeutic radiological physicist in radiation protection, qualitative and
•Performs weekly quality assurance checks of radiotherapy treatment charts
•Follows all policies and procedures established for the accurate, timely and effective development and QA of all dosimetry responsibilities
•Responsible for thorough, and timely documentation and coding of work in the EMR and Mosaiq
•Implements and assists in the maintenance of the quality system for medical dosimetry and record keeping
•May act as teacher/instructor to all clinical staff, including new dosimetry hires
•Insures that all procedures are followed, verified and QA'd as they relate to the outsourcing or treatment devices, acceptance of said devices at the center, and implementation of said devices during patient treatment
•Participates in the development and/or implementation of new techniques as assigned by Dosimetry manager
Job Requirements
•3 years experience as a medical dosimetrist
•Minimum 1 year proton therapy experience, pencil beam scanning preferred
•Raystation, CMS Xio, Mosaiq, Mim experience preferred
Competencies
•Cooperation/Building Collaborative Relationships
•Flexibility/Managing Change
•Organization/Attention to Detail/Time Usage
Education/Degree
•Bachelors degree preferred, specifically in Radiation Therapy, Math, or Physics.
•Must be a graduate of a Medical Dosimetry school or a certified radiation therapist with 2 or more years on the job training as a Medical Dosimetrist.
•Board certified preferred, and if not, must be board eligible. If not certified, certification as a Medical Dosimetrist by the MDCB is required within 2years of becoming a Medical Dosimetrist at our facility.
Hours per week
Last Updated October 2, 2017