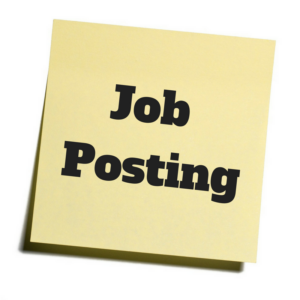 Company Name: Northwest Hospital & Medical Center
Position Location: Seattle (Northgate)
Company Website: eotewalt@uw.edu
Contact Information
Emily Huxtable
eotewalt@uw.edu
(206) 681-1782 (phone)
(206) 668-1990 (Fax)
We're hiring a Mammography Specials Technologist to join our team!
About Us:
Northwest Hospital & Medical Center (an affiliate of UW Medicine) is a full-service, non-profit community hospital, offering comprehensive medical, surgical and therapeutic services. With 281 beds, more than 1900 employees and a world-class medical staff, we provide innovative, technologically advanced care on a patient-friendly, easy-access campus just north of Seattle.
Our staff not only enjoys outstanding benefits and professional growth opportunities, but also an environment noted for diversity, community involvement, intellectual excitement, artistic pursuits, and natural beauty.
Responsibilities:
Under general direction of the supervisor, the Mammography Specials Technologist performs screening mammography and both routine and complex diagnostic procedures accurately, independently, and efficiently. This includes advanced or complex exams and assisting the radiologist with biopsy, ultrasound, and stereotactic procedures. This also includes the ability to perform bone density exams.
Qualifications:
Satisfactory completion of formal specific training in an AMA-approved Radiologic Technology program.
Requires registration with the American Registry of Radiologic Technologists (ARRT)(R).
Requires advanced ARRT certification in Mammography (ARRT)(R)(M) within 12 months of hire.
Requires licensure with the State of Washington
Must have fulfilled state, federal and MQSA mammography requirements.
Able to demonstrate the knowledge and skills necessary to provide care appropriate to the age of the patients served on the assigned unit/department.
Physical Abilities
Able to help patients in and out of wheelchair.
Able to stand for long periods of time.
Physical Demand Level: Light
In an 8-hour workday, must be able to-
Lift / Carry 20 pounds occasionally and 10 pounds frequently
As required, must be able to-
Sit, Stand, Walk, Bend, Squat, Kneel, Crawl, Climb and Reach above shoulders
Push and Pull
Perform fine motor functions
Must possess functional vision, hearing, and speech in order to communicate effectively with clients, client advocates, and staff.
UW Medicine – Northwest Hospital and Medical Center is an Affirmative Action/Equal Opportunity Employer. We welcome job applications from qualified individuals without regard to race, color, creed, religion, ancestry, national origin, age, sex, pregnancy, marital status, physical or mental disability, or any other protected characteristic. Minorities, women, disabled persons, and veterans are encouraged to apply.
Please apply here to be considered!
Last Updated January 8, 2019