Home
Neurodiagnostic Technology (NDT) is a scientific field focused on recording and studying electrical activity of the brain and nervous system.  Neurodiagnostic Technologist are trained professionals who specialize in studying and recording electrical activity. These technologists work one-on-one with patients in a healthcare setting, and often work in collaboration with other health professionals.  The perform tasks such as obtaining and reviewing medical histories, attaching electrodes to a patient's scalp and body, observing and documenting a patient's clinical condition, and communicating with friends, family, and other healthcare personnel.  They may also be called upon to assist neurologists in producing graphs that help detect and diagnose neurological diseases and disorders such as epilepsy and encephalitis.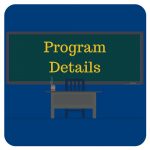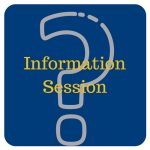 Accreditation:
The Neurodiagnostic Technology program is accredited by the Commission on Accreditation of Allied Health Education Programs (www.caahep.org) upon recommendation of the Committee on Accreditation for Education in Neurodiagnostic Technology. Commission on Accreditation Of Allied Health Education Programs (CAAHEP) 9355 – 113th St. N, #7709, Seminole, FL 33775  Tel:  (727) 210-2350 Fax: (727) 210-2354
Bellevue College is accredited by the Northwest Commission on Colleges and Universities (NWCCU)
8060 165th Ave NE, Suite 100
Redmond, WA  98052
Regional accreditation of post secondary institutions is a voluntary, non-governmental, self-regulatory process of quality assurance and institutional improvement.