We recently caught up with Chris, OLS Class of 2019, and we are so excited to share that he completed Railroad Conductor Training in July 2020 through Johnson County Community College in Overland Park, Kansas.
"I learned the many different aspects of the railroad industry from the types of railroad operations (e.g., CTC, ABS, TWC) and knowing how to handle certain situations while on a run, and doing it safely," he says. "I plan on starting to apply for a full-time job in the railroad industry in following my passion and career pathway."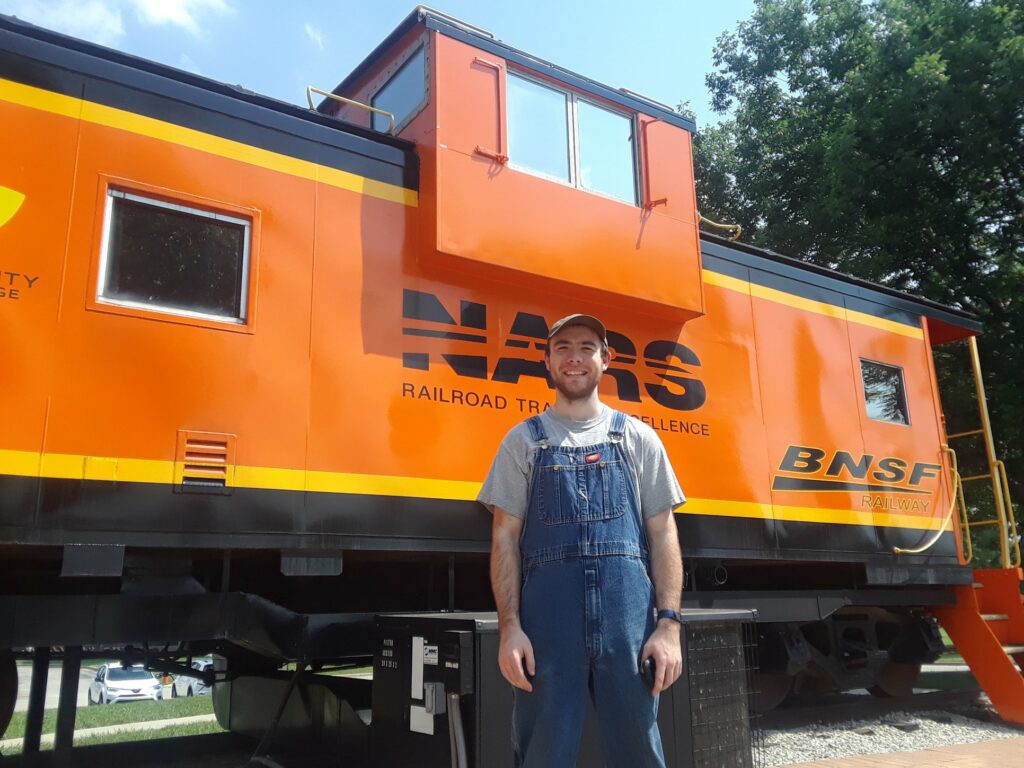 Chris has dreamed of working for the railroad for a long time, and we are proud to have been a part of his journey toward that goal. "Having courses dedicated to identifying and investigating your career pathway really helped me," says Chris. "If I haven't done this before, I wouldn't have discovered the NARS program and not be where I am today. Having this knowledge of exploring different career pathways has set me up in having a successful and satisfying career."
During his time with OLS, Chris identified his career pathway to a career with the railroad and completed his internship with the Northwest Railway Museum, where he continued to volunteer after graduation.
Way to go, Chris! We are so proud of you for following your dreams.
---
Are you an OLS alumni? What are you up to these days? Contact us to get in touch and let us know. We'd love to hear from you.
Last Updated March 16, 2021