Due to the current health concerns surrounding COVID-19 and the current orders under the Washington State Safe Start guidelines, our Skills for Work Summer Camps will be offered in an online format.
Are you starting to wonder what life will be like after high school? Are you ready to explore your transition to college or your first job? OLS Bellevue College and the Division of Vocational Rehabilitation are partnering to offer Pre-ETS summer camps that will provide 16-21 year old students free job readiness training and community activities to explore the world of work.
The purpose of our two-week camps is to introduce workplace readiness skills and career options to students planning to pursue college or vocational pathways. Through fun, engaging activities and discussions facilitated by highly trained OLS Bellevue College staff, students will identify their unique strengths and explore options for their future in a safe, friendly environment.
These camps are designed for students ages 16-21 who have a disability that could be a barrier to employment or college.
Join us and jump start your future!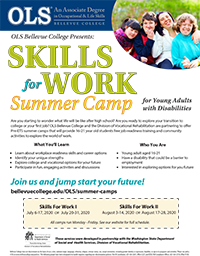 Download our flier
Please note: These camps are not a part of the OLS Bellevue College program and are not open to current OLS students.
---
Pre-ETS stands for Pre-Employment Transition Services and are part of federal legislation to focus more public workforce funding on preparing youth for the workforce. These services are designed to provide youth with critical skills and real-world experiences to prepare them for success in the workforce.
In Washington State this funding is managed by DSHS and the Division of Vocational Rehabilitation (DVR). DVR is contracting with partners throughout the state to provide these work readiness skills through a variety of different services and activities.
As one of DVR's Pre-ETS contractors OLS Bellevue College will be offering a series of work readiness camps this summer. 'Skills for Work I' and 'Skills for Work II' will offer both classroom-based curriculum focused on workplace success as well as community activities designed to let students explore a wide variety of occupations. These camps will be available in July and August 2020 and there is no cost to eligible students.
---
Registration for the 2020 Skills For Work Summer Camps is now closed. Sign up for our newsletter to be informed when registration opens for next summer.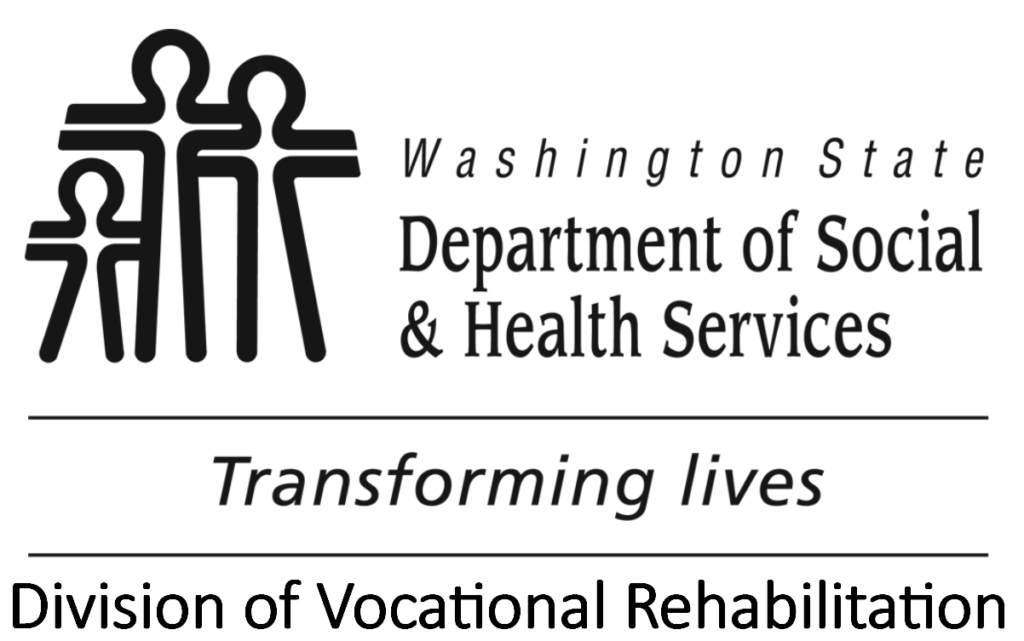 ---
These services were developed in partnership with the Washington State Department of Social and Health Services, Division of Vocational Rehabilitation.
---
If you have questions or need assistance, please contact us using our online form.
Last Updated February 23, 2021