Become a Mentor
At Bellevue College, we are constantly looking for opportunities to offer to our students that help them to prepare themselves for the workforce. Having STEM professionals collaborating with us, sharing their experience and advice is one of the most valuable opportunities we can offer.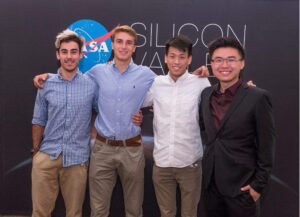 We are all too aware of the problems of STEM retention. Over the 13-year history of the program, over 90% of the students who join the program persist from that first critical year to the second and most eventually transfer to a 4-year program to graduate with a bachelor's degree in a STEM field. The support comes in the form of academic guidance, personal skills development (resume, interviewing, internships, etc.), and contact with professionals as classroom speakers and mentors in order to engage and retain students in a STEM discipline.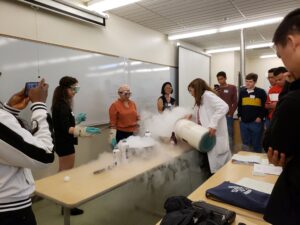 Our STEM to Stern program is an exceptional opportunity for high-potential students in Science, Technology, Engineering or Mathematics (STEM). The goal of the program is to support these students, who are serious about pursuing a challenging academic track and profession in one of the STEM (Science, Technology, Engineering, Math) fields. The program runs for six quarters over the students' freshman and sophomore years.
Participating in this program has been a terrific experience for our students. Most of them have transferred to the University of Washington, Washington State Universities, and other universities, including some out-of-state. Some of our students have completed their education and have interned or are now working full-time at Boeing, Microsoft, and other companies, making a difference in their respective organizations and in our greater community.
One of our key aims is to target under-represented minorities for this opportunity and create a sense of community for them. The support, guidance, and exceptional professional networking of the program are unique and rewarding for those who go through it.
As STEM mentor you can come to our classroom as speaker, panelists, or cluster leaders with 3-5 students to chat with our students about the challenges and joys of being a STEM professional. The commitment is once or twice a year. Our class meets every week on Wednesdays from 2:30 to 4:20 p.m. Therefore, your participation would be during these hours.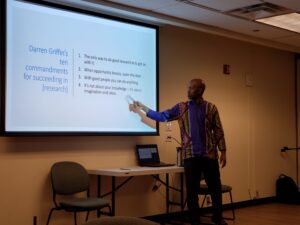 You can also participate in the STEM to Stern paired-mentoring program as part of our Real Networks Foundation initiative. This mentoring program pairs STEM professionals with STEM students. STEM mentors provide support and guidance to our students as they navigate through their first few years at Bellevue College and prepare to transfer to a four-year university. Mentors and mentees are required to meet at least once per quarter.
Interested in Participating?
By becoming a mentor you have the unique opportunity to have a direct impact on someone's life.
Become a Mentor
Last Updated February 21, 2022