STEM to Stern is a program for diverse and high-potential students, and it requires a simple and quick application process. In order to be eligible for STEM to Stern, you must:

Plan to pursue a career in a field related to science, technology, engineering, or math
Plan to complete a four-year STEM degree
Place into MATH 097 or above at Bellevue College
Commit to stay in the STEM to Stern program for fall, winter, and spring quarters of the first year
Meet the requirements?
Want to know more? Attend one of our virtual information sessions.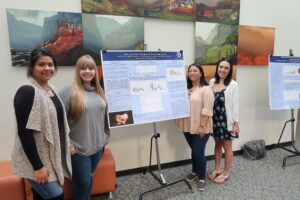 STEM to Stern program gave me the necessary tools to get into the university of my choice and prepare me for the job interview process. The program connects you with like-minded peers and creates career networks that will be valuable in the future.
— STEM to Stern student
Last Updated March 29, 2021