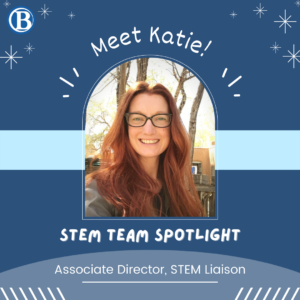 Dr. Katie Bryant (she/her) is the new Associate Director and STEM Liaison at the RISE Learning Institute. She oversees all STEM to Stern program development and teaches the first-year STEM courses.
Ph.D. in Microbiology and Immunology from the University of Oklahoma Health Sciences Center.
Strong background in biomedical research and STEM-focused student success and access programs for underrepresented populations.
As a low-income, first-generation college student and TRIO McNair Scholar, Dr. Bryant knows firsthand how critical cohort programs like STEM to Stern are in driving student success.
Dr. Bryant enjoys outdoor adventures such as trail running and skiing, consuming large quantities of coffee and reading science fiction/fantasy novels.
Connect with Dr. Katie Bryant via LinkedIn!
---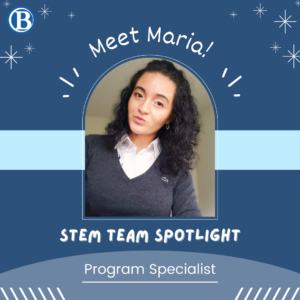 Maria Cervantes (she/her) is the Program Specialist for the STEM to Stern program. She supports recruitment, curriculum development, and data analysis for the program.
Grew up in a small town in Mexico, along with four siblings
Started exploring Engineering at college and loved the challenge, innovation, and technology.
Earned a Master of Science in Automotive Engineering and a bachelor's degree in Electronic and Computer Engineering from Tecnologico de Monterrey!
Maria enjoys dancing, hiking, cooking, and traveling with her husband. She is adventurous and loves to try new things! Her extremest adventure has been the Nevis Swing in New Zealand (2020), the world's biggest swing.
Connect with Maria Cervantes via LinkedIn!
Last Updated October 25, 2022