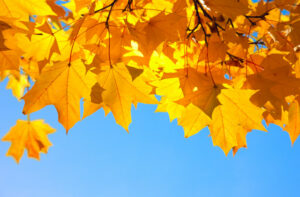 We've been hard at work all summer getting ready to make Fall 2016 the most exciting, most "sustainable" fall ever! Check out our full lineup of new offerings, workshops, field trips, and documentaries.
Also, October is Campus Sustainability Month!!
Get recognized for being sustainable

Take classes focused on sustainability and earn a Concentration! The 1 credit sustainability seminar (EXPRL 195) is being offered this fall as are many of the other classes that count towards it. In addition, the classes you take for the concentration also count for distribution requirements or electives and they transfer. Get started NOW! Contact sonya.Doucette@bellevuecollege.edu for more information.
2. Get Involved! Check out our Fall Sustainability Series!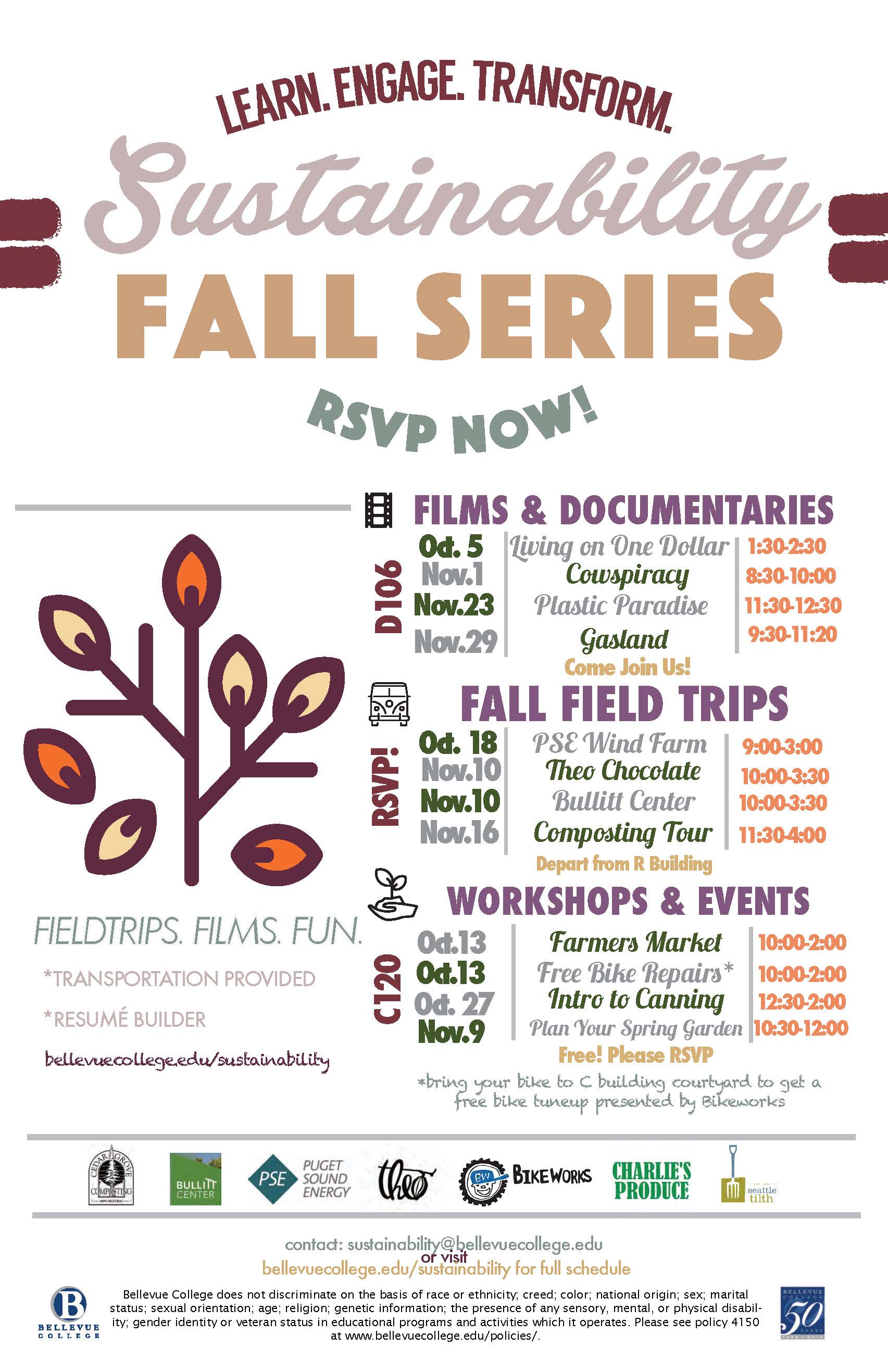 Join us in our Fall Sustainability Series, all FREE! We will:
Watch some awesome documentaries! Movie Descriptions here:
Go on some fun field trips! Applications to go along can be found here, and attendees will be selected on a first come, first serve basis! 13 spots available on each.
Learn in some cool workshops!

Just come on by or RSVP to sustainability@bellevuecollege.edu
Seattle Tilth will be by to teach us all about Canning and Planning A Spring Garden! Two workshops!

Sustainability @ Homecoming, Oct 13

We will have the BikeWorks BikeMobile on campus offering FREE BIKE REPAIRS!! You can also purchase a bike if you don't own one!
Purchase some local, organic produce at our produce stand!! Delicious fruits and vegetables to take home and cook!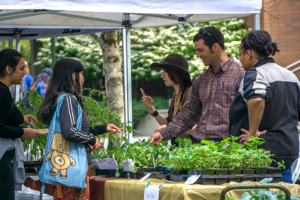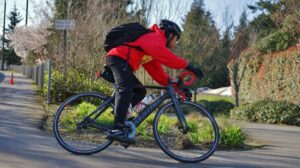 3. Enter to Win $$$ by posting a carpool on Zimride
September 6 – October 14  automatically enter to win one of four $25 MasterCard Gift Cards by posting a new ride in BC's private Zimride network!!!
What is Zimride?
Zimride by BC is an online ride-matching service specifically for BC that easily connects drivers and passengers heading to the same area, making it a great solution for those who don't have cars on campus to find rides for weekend trips or going home to visit on breaks or for those who have cars to share travel costs. Zimride users can also use it to form carpools with other students, faculty or staff who are looking to share rides back and forth to campus.
Students, faculty, and staff can set up or find a carpool to fit their commuting needs by posting a ride on Zimride.  This is an awesome way to split the cost of travel to and from BC. Save through splitting the cost of a parking permit and accessing premium carpool spots, gas, and car maintenance.
Sign up here using your Bellevue College as well as read the official rules of the contest!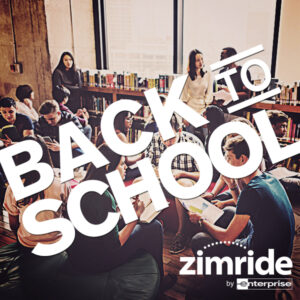 Last Updated October 5, 2016