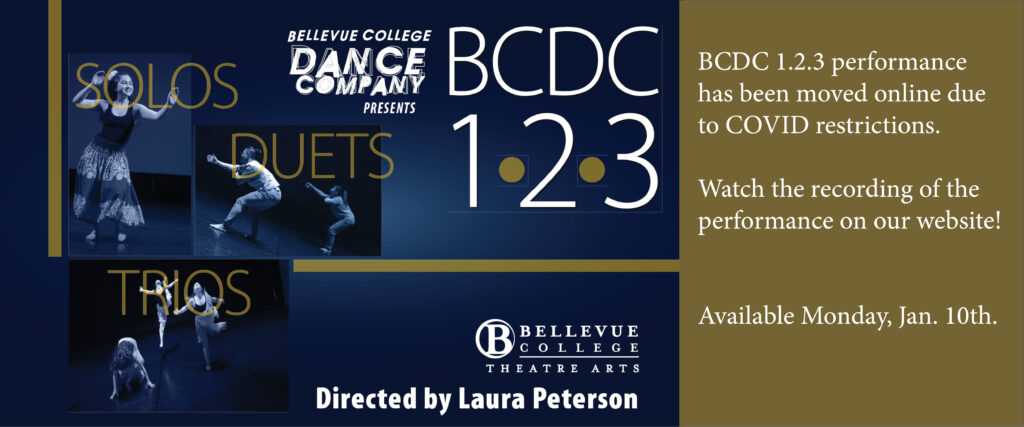 BCDC 1.2.3 performance has been moved online due to COVID restrictions!
While we are disappointed that BCDC 1.2.3 won't be presenting their Winter performance for a live audience, we are excited to present the recording of the show to our loyal audience and the BC community. The recording will be available on the Theatre Arts website on Monday, January 10, 2022.

Your support is essential!

As we prepare our exciting productions for 2022, your generous gift is especially important. The BCDC 1.2.3 recording is freely available to everyone because the strong financial support of dance/drama lovers like you makes it possible. It helps the program to bring exciting productions on stage every season and ensure stability in the coming year!

If you are able, please consider donating to our program so that these student actors and designers may continue to work on their art and craft!
Just select 'other' in the drop-down listing here, then write in To Support Drama & Dance at BC in the comments field. Any amount is welcome, appreciated and needed.
Thank you for supporting us and we hope to see you in person for our future performances.
YES, I WANT TO SUPPORT BC THEATRE ARTS
Last Updated January 10, 2022