COVID Safety
Prior to entering the facility and based on King County regulations, masking and proof of vaccination (or negative COVID-19 test) are required for all people ages 12 and older.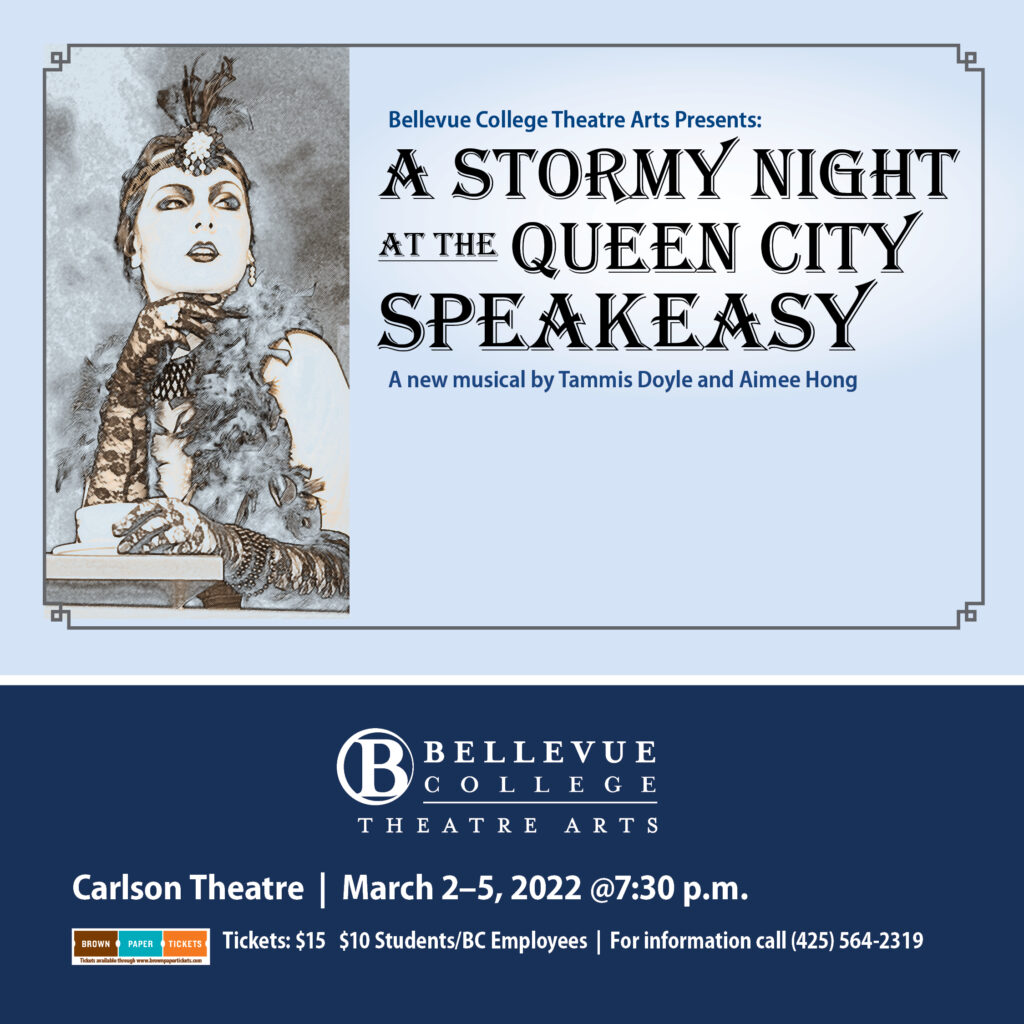 A Stormy Night at the Queen City Speakeasy
March 2-5, 2022
A new musical by Tammis Doyle and Aimee Hong
While a storm rages outside the Queen City Speakeasy, drinkers dream, deal and deceive, singing songs from the 1920's in the hottest jazziest bar in Seattle.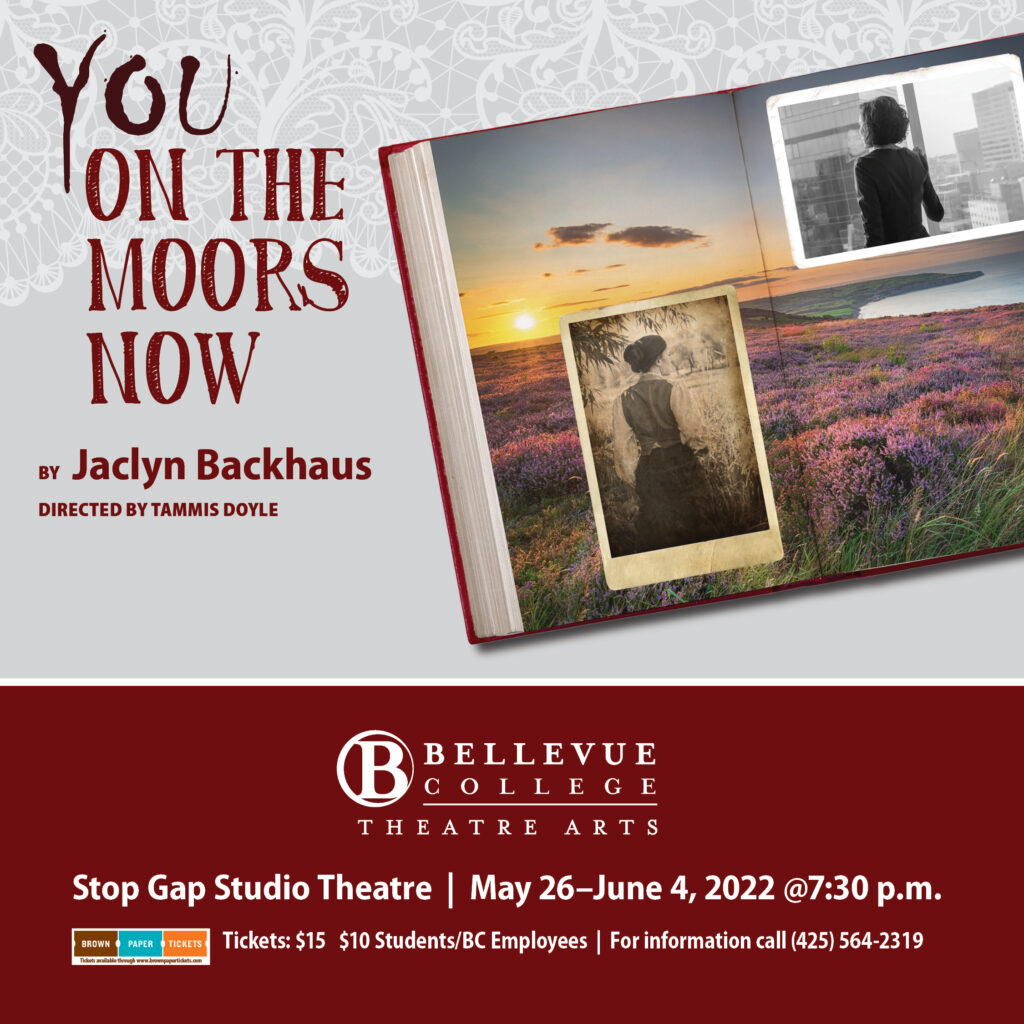 You on the Moors Now
New Dates:
Wednesday, June 8 at 7:30 pm
Sunday, June 12 at 2:30 pm
Sunday, June 12 at 7:30 pm
Four literary heroines of the nineteenth century set conventionalism ablaze when they turn down marriage proposals from their equally famous gentlemen callers.  Elizabeth Bennet (Pride and Prejudice) Jo March (Little Women) Cathy (Wuthering Heights) and Jane (Jane Eyre) confront Mr. Darcy, Laurie Laurence, Heathcliff and Mr. Rochester in turn as they cross their "moors:" the intersection between girlhood and womanhood and ponder their gender normative futures.  

All tickets $10 at the door.
Last Updated June 8, 2022