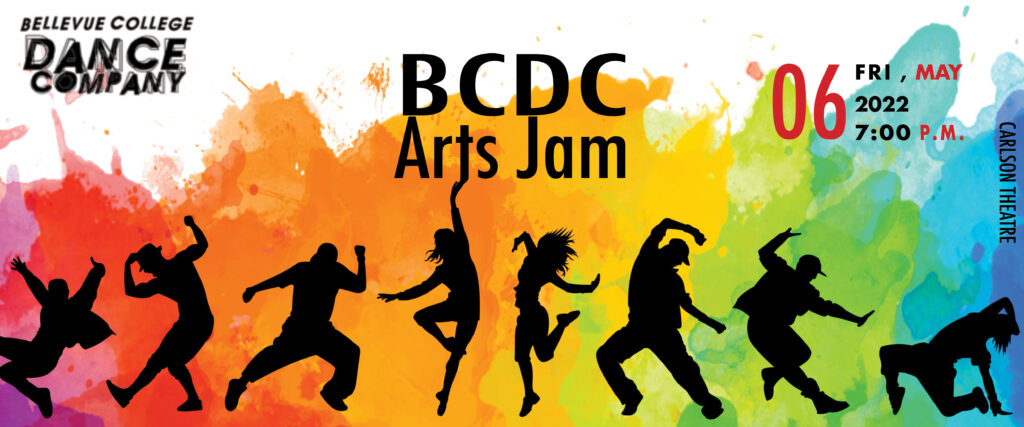 Celebrating Performing Ensembles | Creating Community through Collaboration
CANCELED: Due to the Campus Closure we have canceled the event.
Friday, May 6, 2022 | 7:00 pm | Carlson Theatre
The Bellevue College Dance Company invites all student groups to an evening of shared performing arts and culture.
Dance – All genres
Music – Instrumental – Vocal
Drama – Comedy – Poetry – Drama
This event is for Ensemble work. Each Group will perform and have the opportunity to share their art and craft with the entire Group. Everyone is audience, artist, and teacher.
For information, Guidelines and Registration contact:
Jenna Spinei, BC Dance Faculty
jenna/spinei@bellevuecollege.edu
Pre-Registration required.
This is a FREE event.
Last Updated May 26, 2022