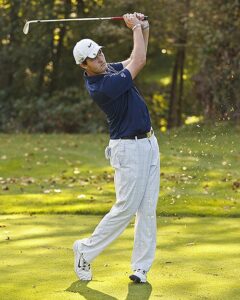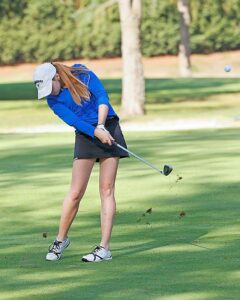 BC men's and women's golf, after a fall season of dominant finishes, finished second at the fall season-ending Walla Walla Invite held at Wine Valley GC. The weather on Saturday November 1 was steady rain and wind, with casual water evident all over the course due to the heavy rains. Bellevue's men actually led the tourney after day one with a team total of 293, but ballooned to a 302 on day two to finish second behind Spokane, who shot 294 then came back on day two by shooting 293. Jack Strickland shot 73-71 to finished second overall in the individual portion while teammate Chad Hall fired a 68-77 to finish tied for third. Taylor Smith shot 78-75 for 13th place while Taylor Bolm rounded out Bellevue's team score with scores of 78-76.
On the women's side, Bellevue came back strong on day two, shooting a field-best of 249, but was not enough to catch tourney champ, Lewis-Clark State, a four-year school who defeated BC by eight strokes. Bellevue's women was the top community college team finisher by 58 strokes over SW Oregon. Kendra Meeker shot 78-81 to finish second overall. Dana Fox and Meg McMullen rounded out Bellevue's scoring by both finishing with two day totals of 170; good enough for a T7 finish.
Bellevue now enters the off-season before the spring season begins in April.
Last Updated November 4, 2014