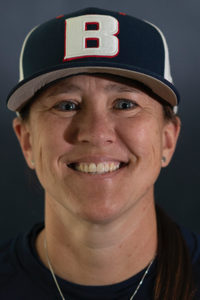 Despite more than 500 victories and 15 seasons of unparalleled success on the softball diamond, Leah Francis looks back on her coaching career and sees friends, lifelong relationships and the personal growth of her players.
Francis, who guided the Bulldogs to 15 consecutive NWAC Championship Tournament appearances and built the Bulldogs into a perennial power, stepped down as head coach following the 2019 season.
"One of the biggest reasons for me retiring was due to the fact that I have a full-time day job," said Francis, who is the Director of Finance and Operations for the Washington Interscholastic Activities Association, which oversees high school sports in the state. "It just got a little bit hard to continue to manage both."
"It just felt like it was a good time for me to take a step back and spend a little time maybe pursuing some personal interests and hobbies, and just kind of take a breath a little bit," she said.
Francis posted a 542-152 mark (a .781 winning percentage) in her 15 seasons at BC. In 2019, the Bulldogs posted a 42-7 overall record and finished seventh at the NWAC Championships, winning a pair of tournament games.
The Bulldogs finished 8-30 and last in the NWAC North Region in 2004, but improved to 30-13 and a first-place finish in region the following year in Francis' first season at the helm. They went on to win nine Northern Region titles under Francis, along with four runner-up finishes.
"I think in terms of the on-field success, we were lucky in that we were successful right out of the gate, winning the conference our very first year," Francis said. "That hasn't changed much, but I think the development and growth of the overall programs, what we offered the players, not just on the ballfield, but the community service side of things, really grew."
Off the field, Francis' teams participated in a wide range of community service projects each year, including adopting a family over purchasing holiday gifts for them, working with Food Bank Farm to provide produce to feed the hungry, and home and yard maintenance at the Greenwood Senior Center.
It's a big part of my philosophy as a coach," Francis said. "It was extremely important to me and it's extremely powerful in what it does, not only for the people that we're serving in our community, but also the different things that it can teach our student-athletes in terms of giving back, service, and helping those less fortunate."
Jeremy Eggers, athletic director at BC, said Francis' commitment to her players was what made her special.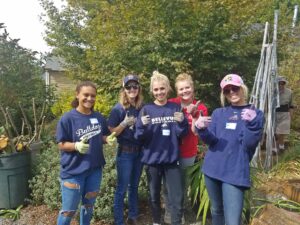 "She truly cared about every one of her student-athletes," Eggers said. "Yes, the wins and losses were great and she was competitive, but she truly cared outside the softball field about them."
"The ultimate professional," he said. "Just everything she did and how she did it. The way she carried herself, the way she had her student-athletes perform and carry themselves – professional."
The softball program under Francis gained the respect of opposing coaches and players.
"I just appreciated Leah's level of professionalism," said Shelly Pflugrath, the former head softball coach at Wenatchee Valley College. "You knew they were going to be well-prepared and play hard. You knew she was going to be engaged in what was happening and competitive."
"They played, to some extent, old school softball," Pflugrath said. "People started falling in love with the home run, and her teams certainly had plenty of that, but they're going to steal bases, they're going to throw to the right cutoff. I just appreciate people who love to play the game."
Francis and her staff bookended her coaching career with NFCA National Coaching Staff of the Year awards. In 2019, Francis and assistant coaches Sarah Hyatt, Danielle Orvella and Michelle Fusco won the award. Francis and her staff also won in her first season in 2005, as well in 2016.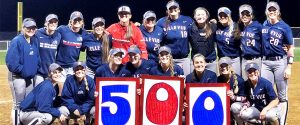 During the 2018 NWAC Championships, the Bulldogs defeated Centralia 19-11 to give Francis her 500th victory at BC. Her players won numerous post-season awards, including the only softball All-Americans in school history.
Francis, who played on the University of Washington's 1996 national runner-up team and in the College World Series the following two seasons, said she keeps in touch with many of her former players and assistant coaches, as well as opposing players and coaches.
"I actually went out to dinner the other night with a couple of players from my first year's team," Francis said. "They're still best of friends. It's great to see that 15 years later, that these two that were connected through our sport at our school have maintained such a strong bond. I see that constantly with our players."
"It's not just about the sport, and being a coach and a player, and going out and winning ballgames," she said. "It's really about building relationships. I think that's really the most impactful part of what this sport does and what we've been able to do within our program."
Last Updated September 15, 2019