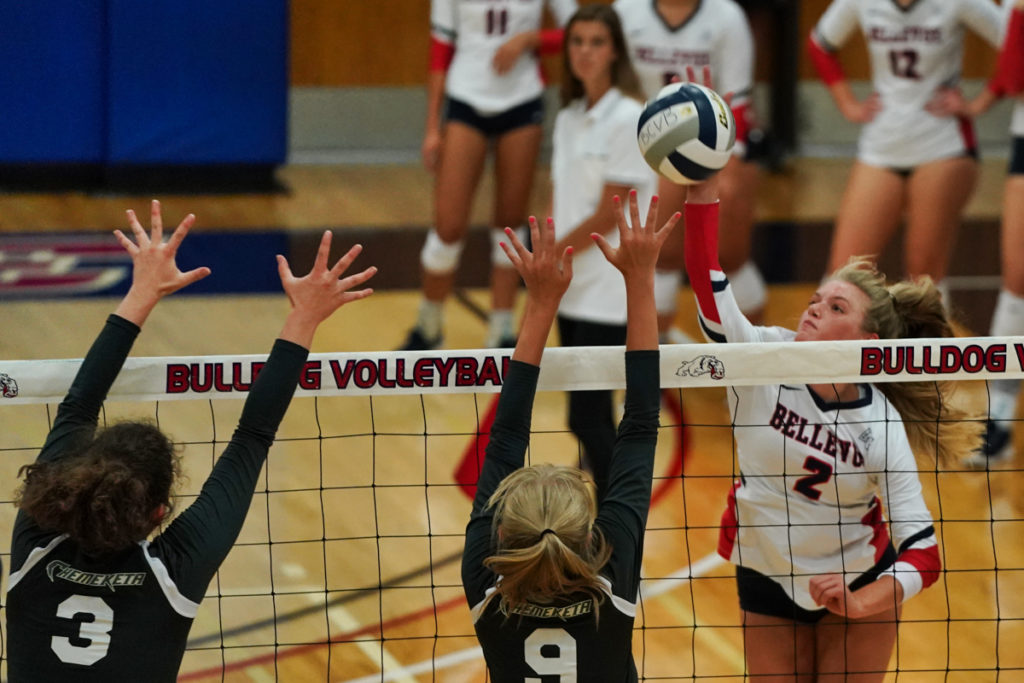 After a long intense 5-game battle against Edmonds last week, the Bellevue College Bulldogs were able to generate a win in quicker fashion last night with a 3-0 win (25-19, 25-17, 25-20) over Skagit Valley at Courter Family Athletic Pavilion. Two Skagit attack errors followed by a service ace by Savannah Sleasman shifted the early momentum to Bellevue as the 'dogs went up 9-6 and never looked back. Zaiah Luna-Calvin put the game away with a kill at 25-19.
The Bulldogs cruised in the 25-17 win before Skagit made Bellevue work harder in game three. Skagit was in it at 23-20 before Luna-Calvin slammed the door for the win, 25-20. Sleasman had seven kills, two service aces, and four digs for the Bulldogs.
Bellevue is now 19-7 overall and lead the North with a 3-0 record. Bellevue gets a day of rest before traveling to Bremerton to face Olympic this Friday October 4 with first serve set for 7:00 p.m.
Last Updated October 3, 2019