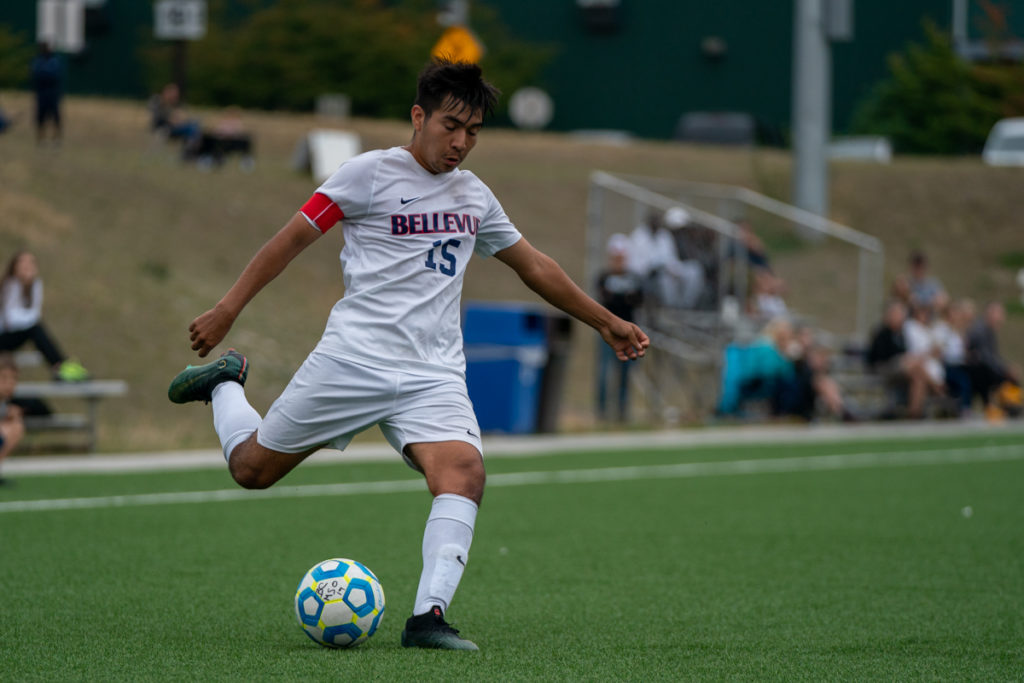 Bellevue College men's soccer fell 3-0 at Tacoma yesterday as the Bulldogs could not get anything going against a very good Tacoma defense. The Titans remain undefeated on the year and are atop the West Region standings. Bellevue was only able to get off three shots on goal the entire game as the 'dogs fell to 1-5-1 in league play and 2-7-2 overall.
Bellevue fell behind early as TCC jumped up 1-0 only 6:00 into the game. They tacked on another goal at the 38:00 mark to lead 2-0 at halftime. Bellevue's offensive struggles continued in the second half, getting off only one shot.
Bellevue travels south next Saturday October 12 for a 2:15 game at South Puget Sound. The game will be played at the Regional Athletic Complex field #1 in Lacey.
Last Updated October 6, 2019