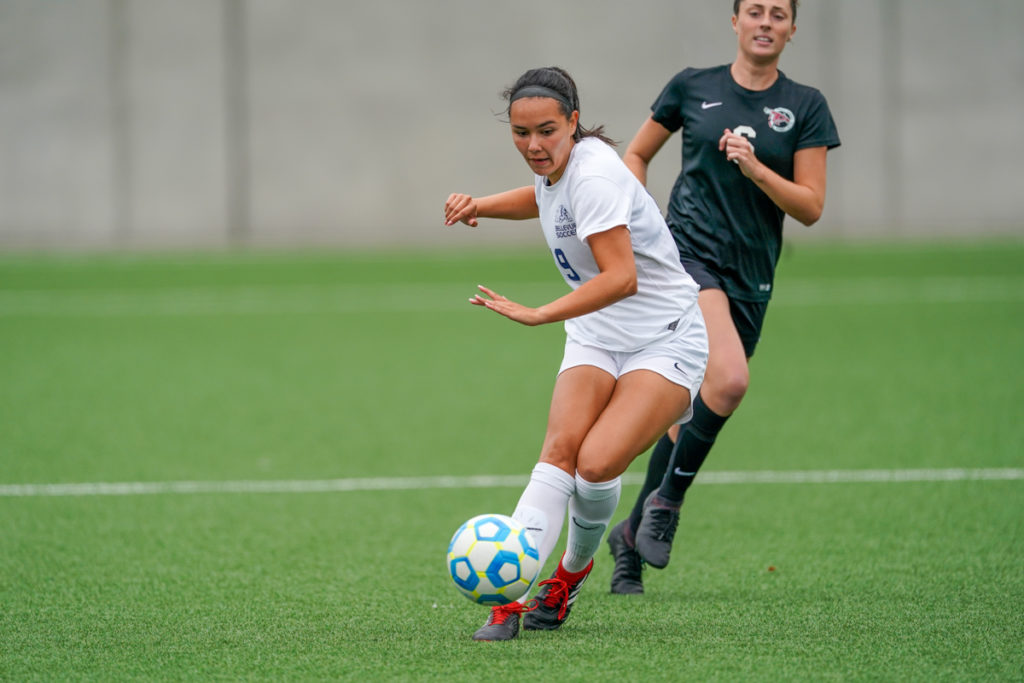 Following suit of last week's 6-0 win at Green River, the two teams tangled for a third time yesterday afternoon at Bellevue, with the Bulldogs coming out on top 4-0. In the three matchups this year, Bellevue outscored the Gators 16-0. In the contest yesterday, the 'dogs were aggressive early as Lauren Landis and Kylie Woodrum each scored unassisted goals midway through the first half to put Bellevue up 2-0 heading into halftime.
The offensive dominance continued in the second half as Fatumata Dukureh scored on a feed from Sophia Nicholson before Hannah Woten closed out the Bulldog scoring on an assist by Malia Miller at the 75:00 mark. The Bulldogs managed to get off seve shots on goal converting over 50% for the game while Bellevue goalkeeper Jaelynn Ramsay recorded another shutout as the Bellevue defenders prevented any Gator threat yielding only one shot on goal.
Bellevue runs their record to 7-1 in league (9-2 overall) and takes their six-game win streak to Centralia next Saturday October 12 for a 7:00 p.m. kickoff.
Last Updated October 6, 2019